Artists for the establishment
Brexit has revealed how small-c conservative the arts world has become.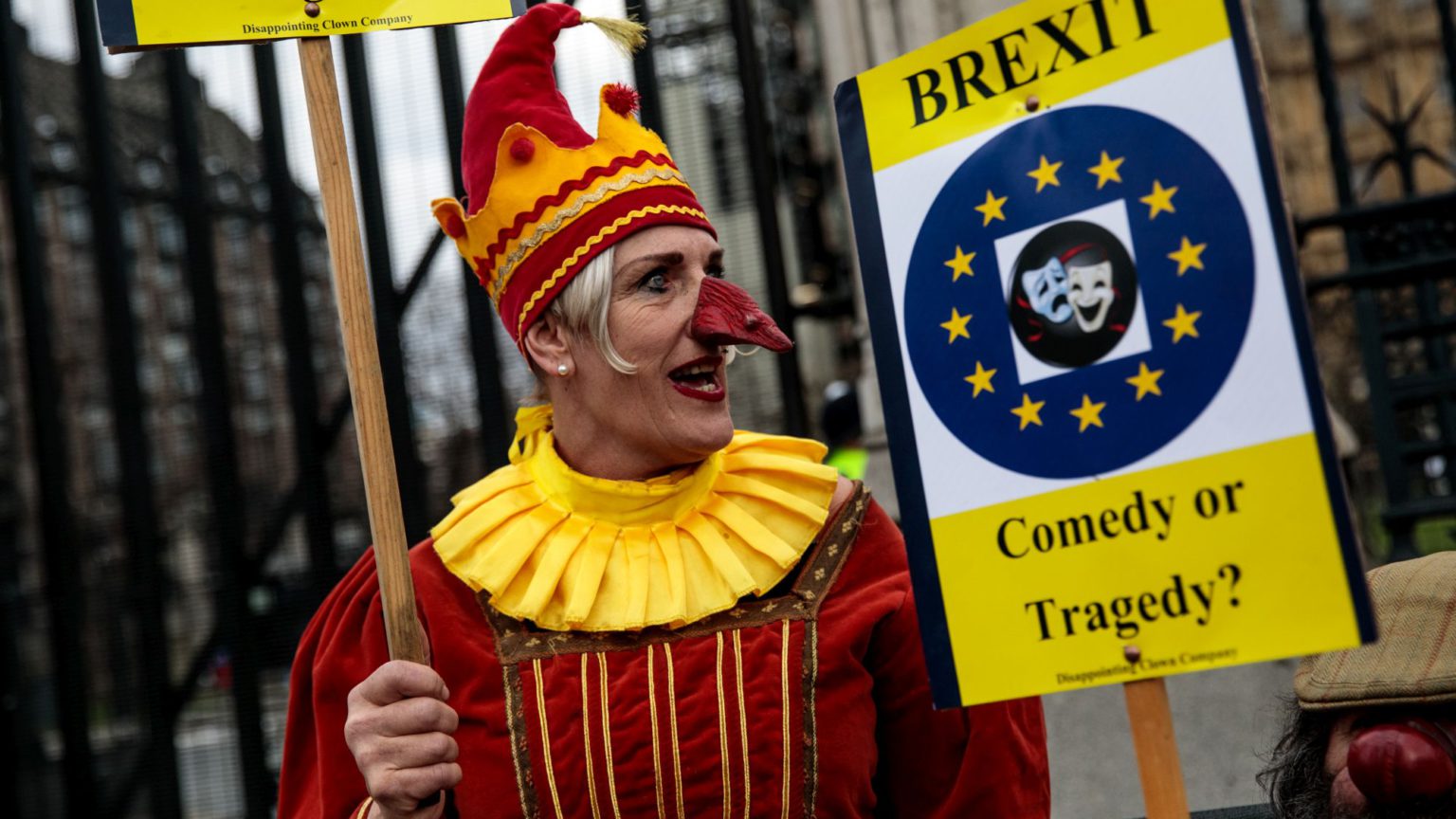 Shortly before the EU referendum, the Creative Industries Federation published the result of a survey that showed that 96 per cent of its members wanted to stay in the EU. The survey conducted had a mere 200 respondents from 'creative industries such as design, architecture, craft, fashion, music and museums and galleries, and those involved with creative education'. But the story that emerged in the wider media was that practically everyone in the arts is opposed to Brexit.
Indeed, the political class wasted no time in enlisting the arts against what it stereotypes as the uncultured forces of Leave, as if wanting to exit the EU is also aesthetically wrong. Well-known writers and actors routinely take to the cameras and airwaves to condemn and contest the referendum result, belittling and chastising Leave voters. In response, a group called Artists for Brexit was created: a relatively small number of people prepared to face the consequences of being openly in favour of the democratic mandate in the arts world.
And consequences there are – for no shop is more closed to those who support Brexit than the arts. We currently find ourselves in a dystopian situation in Britain where people are reluctant to express the majority opinion, a pro-democracy opinion at that, for fear of insult – specifically, a casually dished-out charge of racism – but also for fear of damage to his or her career prospects. I know of numerous arts professionals, some very established, who support Brexit but want their name kept out of it.
Why are the arts in general so pro-EU and intolerant of dissent? Many artists pride themselves on being apart from society, rather than part of it. Most of my work has been in the arenas of poetry and drama, and both places attract and indulge the politically strident. Identity politics to the degree of separatism on grounds of race and gender is mainstream. Take a look at the London Playwrights' Workshop noticeboard and you'll see that a high proportion of opportunities are specific about the race or gender of writers. Beckett's note to himself, 'In the end there was just the words, words are all we have…' is old school. So much new writing is low on narrative and structure, and high on 'the issues'. Making a point is more important than the craft of making a play.
Poetry readings I've attended since the referendum have often been hurt affairs. Poets publicly grieving, publicly conflating Trump with Brexit and sharing how disappointed and frightened they feel – for there are people outside who voted to leave the EU. The editor of a self-styled left-leaning poetry journal that aims 'to challenge, engage and entertain – but never exclude' is now touting the 'revoke Article 50' petition. It's not that many poets I know are particularly fond of the EU, though they do conflate it with Europe and Europeans – it is more that they either pity or despise Leave voters. Affection for Britain is taboo in the arts, democracy a tricky concept. Too many are uncomfortable with being defined as, or even thought of, as English. They prefer other labels, but a label you must have. And yet, the many and actually diverse voices of Brexit Britain are unrepresented, and when they get a walk-on part they are too often typecast.
Last year I was commissioned by Sky Arts to write a community play about the English Civil War in West Yorkshire. It was part of Art50, a series of projects on Brexit and the state of the nation as we leave, or were meant to leave, the EU. It has been a terrific experience and Sky has been generous and supportive. But I was told I was only one of five artists out of around 50 involved in the project who voted Leave. Perhaps more Leave artists didn't submit proposals. There is undoubtedly a herd impulse abroad. Competition is fierce, people are frightened of being accused of being off-message. It is a sycophantic industry, not always meritocratic and politically quite parochial. A colleague of mine who works in production was effectively dismissed for being open about voting Leave. I know a filmmaker who has worked for the BBC for years who implored me and others not to out him as a Leaver for fear his career would be finished. I'd say the arts backlash against Brexit voters is harsher than in other industries.
In many ways, the arts are very pro-establishment, small-c conservative. So much criticism falls back on the political and social credentials of the artist, rather than their work. We cannot see the fruit for the tree. Brexit actually provides interesting opportunities for us, it is loaded with irony and betrayal and even humour. There is a narrative unfolding before us that tells of working-class communities, once ravaged by Thatcherism, privatised by Blair, further impoverished by austerity, now being betrayed by their self-proclaimed saviour, Jeremy Corbyn. But don't expect Ken Loach to be making that movie any time soon.
To enquire about republishing spiked's content, a right to reply or to request a correction, please contact the managing editor, Viv Regan.