There was no plan to leave the Customs Union
Trade expert Shanker Singham on the bungling of the Brexit process.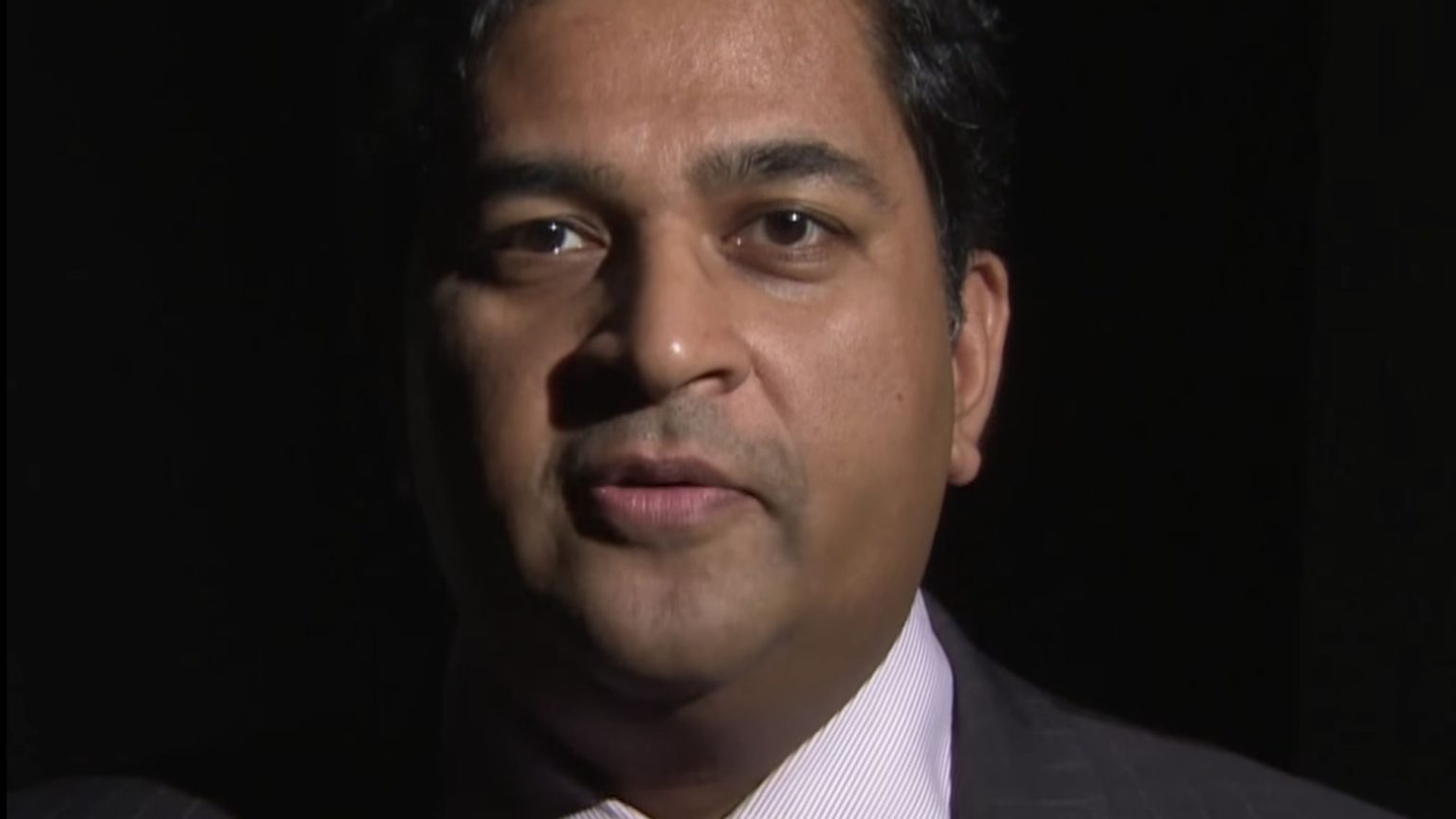 Millions of Brits voted for Brexit to reclaim British sovereignty. But the current government's negotiated Withdrawal Agreement does not offer Brexit. It hands sovereignty to the EU. Parliament seems intent on weakening Brexit further, with proposals like Common Market 2.0 or remaining in the Customs Union. But could things have been different? And is there still a better deal to be struck with the EU?
Shanker Singham is director of the International Trade and Competition Unit at the Institute of Economic Affairs and co-author of A Better Deal: An Alternative to the Irish Backstop, which became the basis of the so-called Malthouse Compromise. spiked spoke to him about post-Brexit opportunities and the government's failure to embrace them.
spiked: What economic opportunities do you see in Brexit?
Shanker Singham: I voted Remain, but I now think there is a great opportunity for us in leaving the EU. The main reason is that the vote happened in a global context of extreme potential headwinds for the global economy. Christina Lagarde, head of the IMF, now talks of two per cent growth as the new normal in developed countries. There has been a massive increase in protectionism and regulatory barriers recently. There hasn't been a concluded global trade round for nearly a quarter of a century – that's unprecedented; you could usually rely on this happening every 10 years. EU regulation is also moving in a more anti-competitive direction and the ability of the UK to break that trend has diminished within the EU.
Britain is not a third-rate power in decline. We are the fifth biggest economy in the world, second in the world for services, ninth for manufacturing, and we have a lot of soft power. Like it or not, Brexit is a massive event for the global economy – a major G7 country adopting an independent trade policy for the first time in over 40 years. If we adopt an open trade policy, this hugely changes the context I described.
We will have the opportunity to improve our regulations in transportation, telecoms, energy, retail banking, housing and land, where, at the moment, we have many anti-competitive restrictions. We can open up our tariff schedules, putting zero tariffs on goods we don't produce, lowering costs.
Then we can do bilateral trade deals around the world, including a comprehensive trade deal with the EU, a deal with the US, plurilateral access to the Trans-Pacific Partnership and do more to reform services in the WTO. This could inject a significant amount of growth not only into Britain, transforming our economy and making it more competitive, but also into the global economy.
spiked: Is there anything to fear from a No Deal Brexit?
Singham: I'm not suggesting that we leave without a deal – we should follow the proposals I've outlined. But if we did, for whatever reason, there will be temporary disruption – and part of that disruption will be down to the government's lack of preparation. It's certainly possible to prepare for No Deal. Many other countries are more prepared than us, such as the Dutch, who have made lots of customs preparations. To not prepare adequately was a deliberate choice by our government. The only reason not to upgrade our customs facilities was if the government was planning all along to remain in the EU Customs Union. It's disingenuous for the government to have claimed it wants a free-trade relationship with the EU when its decisions all along have shown the world it wants to end up in the Customs Union.
One thing that is lost in the discussions is that No Deal is not an end state. It's just what happens if we don't agree. It won't last very long because the economic forces are such that the EU will desperately want some sort of deal that offers zero tariffs and no quantitative restrictions into the UK. The EU has a £29 billion agricultural surplus with us, for instance, and agriculture faces very high tariffs. In the event that we left without an immediate full trade deal, there would be a fairly quick move to do at least a basic deal with zero tariffs and restrictions on goods. Then we would seek to negotiate a more complex deal which covers more areas.
spiked: How do you avoid a hard border in Ireland?
Singham: We should remember that the vast majority of trade does not flow between north and south, but between Northern Ireland and Great Britain, and the Republic of Ireland and Great Britain.
To avoid checks at the border, Diageo and Lactalis, the two large manufacturers that are shipping things back and forth between Ireland and Northern Ireland, should be granted a trusted trader status. On the US-Canada border, there's a Canada Platinum programme, where 100 large companies are so trusted that they don't have to deal with customs at all. For medium-sized firms, you can perform in-facility customs clearance, which is a very well-recognised way of clearing customs. This allows you to push those checks away from the border. Then, for the micro-enterprises, they can just fill in an additional column on their VAT form. The government should make a fund available while firms get used to the new forms.
You already have on the island of Ireland the Common Travel Area, which predates the EU. You have the Single Electricity Market, which will continue post-Brexit, as will the Common Veterinary Area. You will need inspection posts but there's no need for them to be on the border itself. The border-inspection post in Rotterdam is 50km away from the border, the one in Calais will be 20km.
The problem is that the government has interpreted the December Agreement it signed with the EU to mean that there should be no customs checks at all throughout Northern Ireland. What it actually says is that there should be no physical infrastructure or checks at the border. Even under the backstop, there will be 'movement certificates', which are effectively customs checks. There are already lots of checks to prevent smuggling and there is a border for VAT purposes. The notion that there should be no checks at all is absurd. Perhaps this interpretation was down to incompetence. Or perhaps it was a deliberate choice: the only way to avoid checks in Northern Ireland is, again, to remain in the EU Customs Union. I actually think the European Commission has been more receptive to the ideas of the Malthouse Compromise and these alternative arrangements than No10.
spiked: Will we get a trade deal with the US? And is that anything to fear?
Singham: The US is constantly saying they want a comprehensive free-trade agreement with the UK. The US president and his team say this repeatedly. Some argue that we're too small outside of the EU to be of any interest, but that's not how trade deals work. If they can do a deal with us that's based on mutual recognition of standards, then they'll do a deal with us.
There is this ridiculous myth that if we did a deal with the US, Britain would be flooded with chlorine chicken. First of all, chlorine washes are used for cleaning fish and salad in the UK already. It's in our tap water and it's safe. But for the most part, the US does not even use chlorine: 80 to 90 per cent of US chicken is treated with peracetic acid, which the European Food Safety Agency declared safe for human health five years ago.
It is protectionism from Europe's farmers that stops us importing US chicken, not safety. The incidence of Campylobacter from European poultry is about three or four times that in the US – even though the US eats twice as much chicken per capita. If people knew that, they might think twice about how safe European food is! Besides, if consumers don't want to eat US chicken, they don't have to. It can be labelled as such and you can make a choice. A trade agreement cannot force you to eat anything.
There is also this great fear that the US is going to go after the NHS in a trade deal. I was a trade adviser to the US government for six years, including under the Obama administration, and I have been involved in US trade policy for 25 years. I have never once heard in any room, anywhere, that the US wants to do a deal with either the EU (TTIP) or the UK in order to force the privatisation of the NHS. That is nonsense. What they do want is transparent rules on government procurement on drugs. If these were in place, the cost of pharmaceuticals would go down, which is surely a good thing for the NHS.
Even if you are still opposed to US chicken or US drugs, that should inform your negotiating position, but it is not a reason to avoid negotiations. On every level, these arguments are nonsense.
spiked: Some will say you are advocating a 'race to the bottom' in terms of deregulation. Is that true?
Singham: It's not about more or less regulation. We need regulations that place the least restrictions on trade and are not anti-competitive, as long as they are still consistent with our regulatory goals. Regulations which distort trade and competition increase costs and lower output. The people this affects most are the poor: increased costs are an inconvenience for the rich and a catastrophe for the poor. Our goal should be to lower the costs of regulation to create a market based on competition and merit, not cronyism.
Shanker Singham was talking to Fraser Myers.
To enquire about republishing spiked's content, a right to reply or to request a correction, please contact the managing editor, Viv Regan.