The real problem with SATs
Jeremy Corbyn wants to scrap SATs for all the wrong reasons.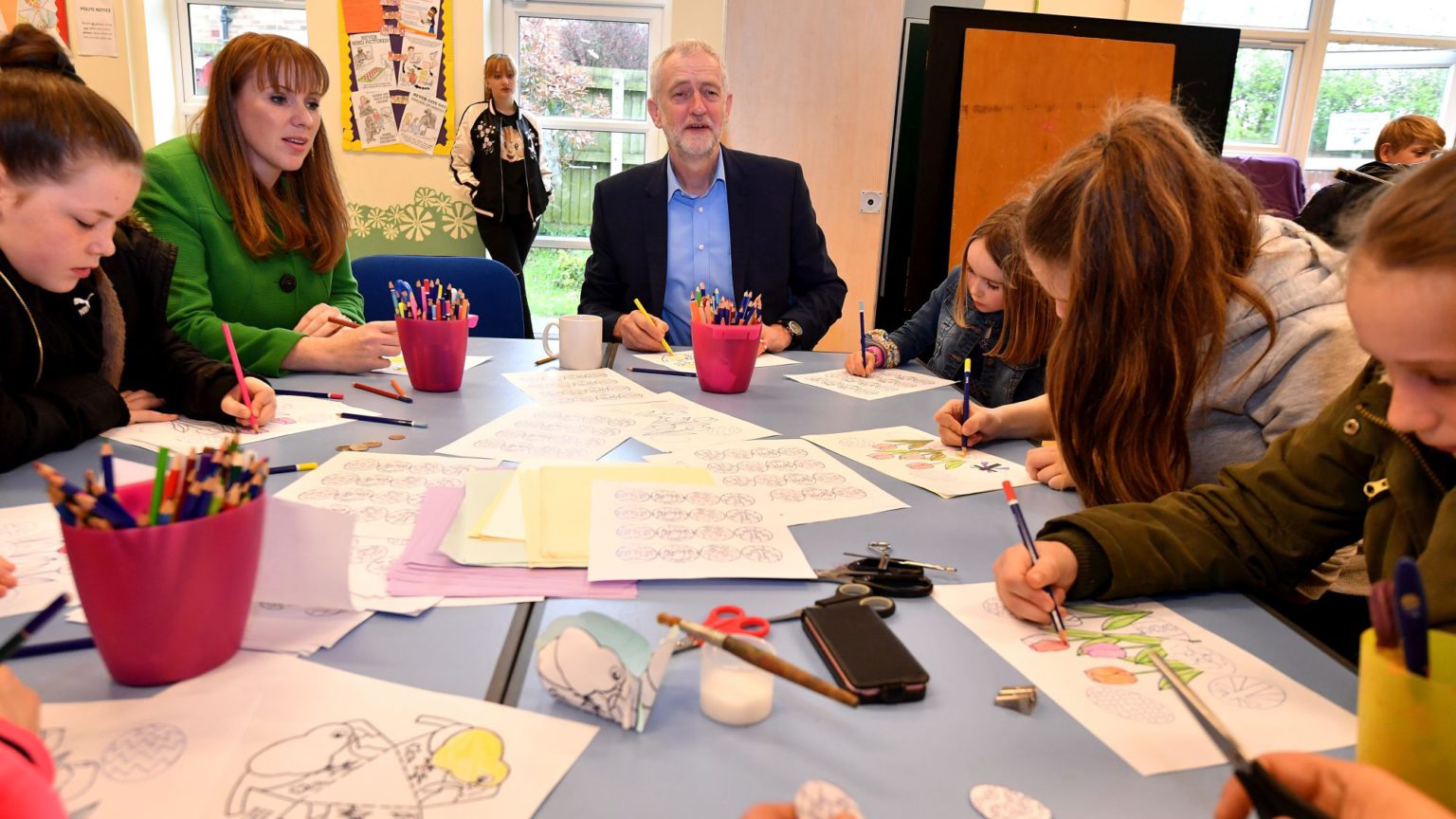 Political meddling has devastated education. Unrestrained bureaucracy has led to a teach-to-the-test culture in schools. The obvious solution is to give teachers the autonomy they need to carry out their jobs as they see fit.
spiked has been making this argument for some time now. This week, Jeremy Corbyn appeared to join the fight by announcing that a Labour government would scrap SATs and 'let teachers teach'. In a speech to the annual conference of the National Education Union (NEU) in Liverpool, Corbyn said that 'Teachers get into the profession because they want to inspire children, not pass them along an assembly line'.
Corbyn vowed to scrap the compulsory national tests for 10- and 11-year-olds. Labour would develop 'a broad curriculum aimed at a rounded education'. Yet although Corbyn's rhetoric sounds good, it is not all it seems. The leader of the opposition is no friend of teacher autonomy and there is nothing new or refreshing in his vision for education.
Corbyn is correct to identify a problem with SATs. Many primary schools go insane at this time of year. There is often a hothouse atmosphere of test preparation that almost completely eliminates normal schooling for year-six pupils. Children are subjected to a regime of coaching and mock testing. If you want to see teaching to the test at its worst, visit a primary school in May. In my experience, the worst primary schools are also those that make the most fuss about SATs. The war-footing atmosphere feels like a defensive posture, as if, deep down, the head and staff know that the tests risk exposing the fact the pupils haven't learned very much by the time they leave the school.
Even in schools which don't take this assembly-line approach, the spectre of SATs testing can still distort the curriculum, with SATs syllabuses dictating what school time is spent on. The reason for this preoccupation is that schools are judged according to their SATs data. Poor SATS scores lead to low rankings in national league tables and are used as a negative performance indicator by the Department for Education and Ofsted. The accountability implications are serious and can have a direct bearing on the fortunes of headteachers, teachers and the school as a whole. But given the amount of coaching all students receive, the data does not produce an accurate or reliable account of pupil attainment or teaching quality.
But none of this was what compelled Corbyn to call for SATs to be scrapped. Instead, he repeated the well-worn mantra that the tests stress out young children, give them nightmares and make them cry. The NEU has called for a boycott of SATs on this basis, too. But I have never met these supposedly traumatised children in any of the numerous primary schools I have visited. Mostly, kids are bored out of their minds rather than stressed out by the endless preparations.
For Corbyn, testing is also problematic because, in his view, education should be all about freeing pupils' 'imagination' and 'creativity'. Schools should focus on individual needs in order to develop rounded pupils who are ready for life in the world, he argues.
But there is nothing new in this approach to education. For two generations now, education orthodoxy has favoured meeting the needs of individuals and has sought to provide life-skills rather than transmit knowledge. And it has been a dismal failure. What's more, attempts to reverse this trend are met with hostility from the likes of Labour and the NEU.
When Corbyn says he wants to 'free up teachers to teach', he really means that they should be free to teach in line with the status quo. This freedom to teach is unlikely to be extended to the likes of Michaela School, Great Yarmouth Charter Academy or Outwood Grange, which are regularly attacked by Labourites and the teaching unions for daring to do things differently.
What Corbyn gets wrong is that the problem with SATs is not the tests themselves. There is nothing wrong with standardised assessments of what a typical child knows at the end of primary education. The issue lies in how the people working in education treat the tests. The bean-counters in Whitehall seem to think that the numbers in their spreadsheets reflect the quality of education. They are all too ready to beat poor performers with a stick. They don't seem to realise that nothing truly worth doing in teaching can be measured.
The solution, however, is not the one that Corbyn proposes. Telling young people that they are being victimised by testing will get them nowhere. Playing to the education-union gallery by romanticising the failed orthodoxies of the present, while pretending that they are radical and innovative, will only make things worse. There is plenty wrong with SATs, but Labour is not offering a fresh alternative.
To enquire about republishing spiked's content, a right to reply or to request a correction, please contact the managing editor, Viv Regan.