Forget 'Chuka's Chums' – Labour is the real Remainer party
Like Lord Adonis said, if you back Brexit, don't vote Labour.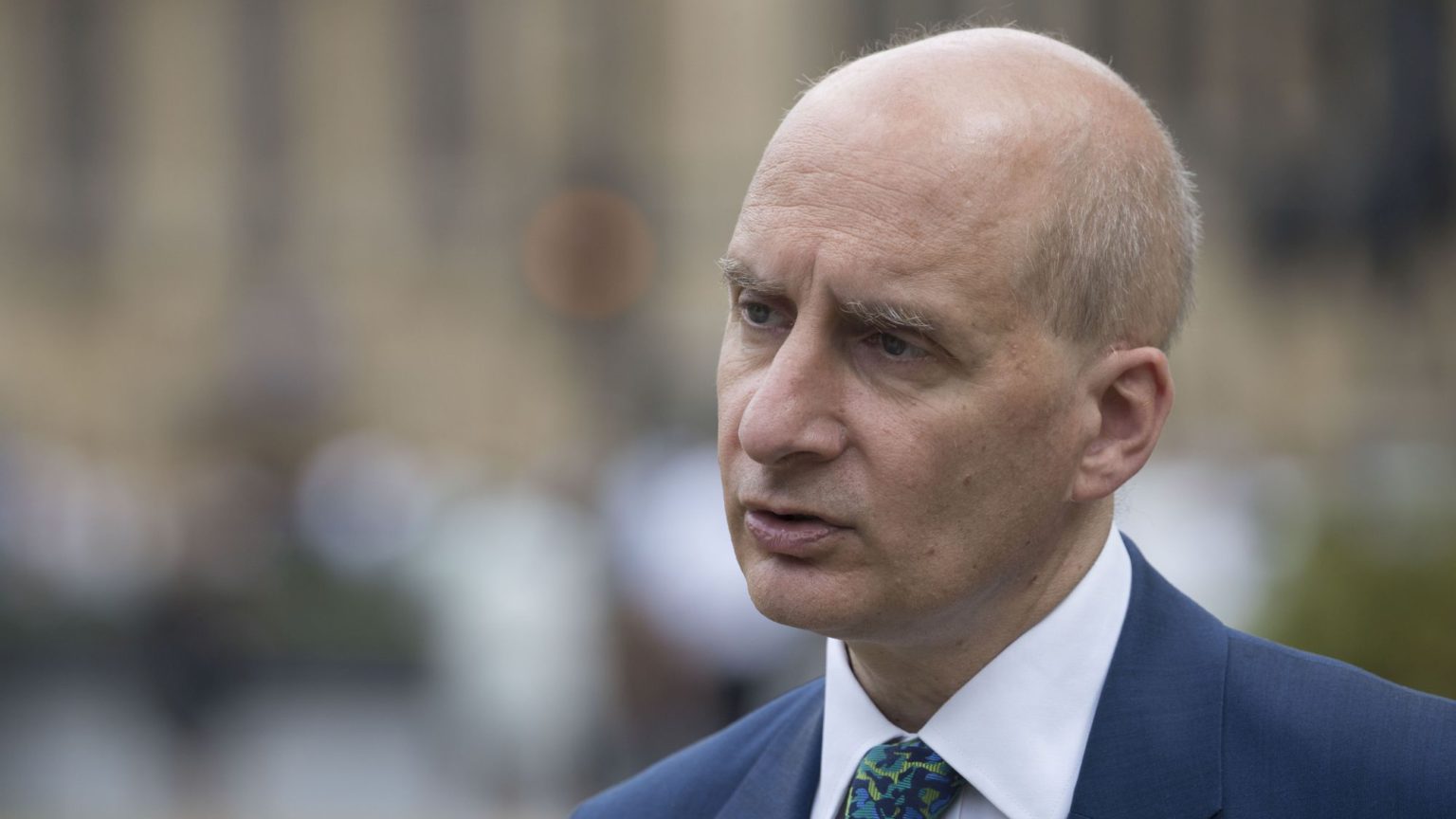 As the campaign for the European elections kicked off this week, much attention in the Remainer camp focused on 'Change UK' – the ragtag group of political defectors previously called The Independent Group of MPs (Tiggers), now also known as 'Chuka's chums' after former Labour frontbencher Chuka Umunna.
The misnamed Change UK – which should better be called Status Quo EU – has touted itself as the Remainers' 'great white hope' of stopping Nigel Farage's rampant Brexit Party. But this motley crew of failed politicians, minor media celebrities and other disgruntled anti-democrats is something of a sideshow.
If you really want to see or, heaven forbid, support a Remainer Party, there is only one big show in town: Jeremy Corbyn's Labour Party.
Some of us have been saying that Labour has been, in practice, a Remainer Party for years, since before the EU referendum. But don't take our word for it. Listen to what Andrew Lord Adonis, a former Labour cabinet minister and now Labour candidate for the European elections, has to say on the matter.
Last September, during a phone-in on the talk radio station LBC, Lord Adonis did not so much let the cat out of the bag as drag it out by the tail and swing it around the studio. He told a caller, 'If you're a Brexiteer, I hope you won't vote for the Labour Party, because the Labour Party is moving increasingly against Brexit… if you want to stop Brexit, you should vote Labour.'
There you have it: if you're a Brexiteer, don't vote Labour. If you are one of the 17.4million who voted Leave in the 2016 referendum, your cross is not welcome in the Labour Party box on the ballot paper. If you are part of that pro-Brexit majority, the minority Labour Party hopes that you won't vote for them. You're permitted to support Labour only 'if you want to stop Brexit'.
Labour is now the party of the metro middle-class Remainers, and Lord Adonis apparently didn't care who knows it.
His radio remarks might have gone almost unnoticed, filed away in a thick folder labelled 'Remoaner Ranting' with all the rest of it. However, Lord Adonis has since become so infuriated with the democratic revolt for Brexit that he decided to stand in the European elections on 23 May.
This broke the habit of an almost lifetime for m'lud, a member of the unaccountable political elite who has acquired all of his government jobs and positions of power by being directly appointed and preferred rather than elected. The only exception being that, 30 years ago, he was elected to a local seat on Oxford city council as a Liberal Democrat.
Now, Lord Adonis has deigned to climb down temporarily from his baron's seat and submit himself to the judgement of the plebs in south-west England. Being a high-profile candidate in the European elections, however, brings with it slightly more media attention than a local council poll. Thus Lord Adonis's September 2018 'if you're a Brexiteer, I hope you won't vote Labour' remarks were quickly unearthed and made headlines this week, not least after being endorsed by Farage.
Adonis's attempted apology and correction was even more embarrassing. He declared himself to be 'deeply sorry for off-the-cuff comments I made during a live LBC radio phone-in last September. I encourage all voters, whatever their position on Brexit, to vote Labour in the upcoming European Parliament elections… Labour has always been clear that it respects the result of the referendum.'
Unfortunately for Lord Adonis, in these cynical times, even a member of Her Majesty's Privy Council such as him cannot be taken at his word. Critics were quick to remind him that he had been making similar 'off the cuff remarks' on a regular basis ever since the referendum result, a victory for Leave which Adonis, far from 'respecting', dismissed as 'a populist and nationalist spasm'.
Indeed, Lord Adonis has made his 'off the cuff remarks' about killing Brexit publicly and proudly far more recently than that LBC interview, apparently without seeing any need to apologise or withdraw. In December, in the Remainer propaganda organ The New European, he published a version of a speech he had been denied the chance to deliver in the House of Lords by the parliamentary shenanigans over Brexit. 'My Lords', Baron Adonis wanted to tell his fellow peers, 'Brexit is over.' What to do next? 'First we need to bury Brexit democratically.'
Lord Adonis repeated this strange formulation in January, declaring that 'I absolutely want to sabotage Brexit, but I do not want to do so in an undemocratic way'. The irony of unelected law-making lords pontificating about the virtues of democracy was seemingly lost on Adonis and his peers. By burying Brexit 'democratically', of course, he means staging a fixed second referendum designed to overturn the democratic result of the first one.
Just three weeks ago, on 4 April, Adonis was on his hind legs again in the House of Lords, declaring that 'Brexit… will probably never happen, and the right thing for the nation, and maybe even for the Conservative Party, is for it to be buried, for the nightmare to end'. The idea of 17.4million Leave voters being able to override the wishes of a few hundred MPs and lords really is a 'nightmare' for Adonis. Far from respecting the referendum result, he wants to bury it, and probably drive a stake through the democratic monster's heart while he's at it.
It turns out that Lord Adonis's instruction to Brexiteers not to vote Labour was not a mistake, but his honest opinion. It also reveals the true face of Corbyn's Remainer Labour Party. Lord Adonis, after all, is hardly a lone voice in the wilderness. He is an official Labour candidate for the elections to the European parliament on 23 May. He will be standing alongside Labour's sitting MEPs, all of whom are ardently pro-EU.
And this is no right-wing 'coup' by some Blairite rump in Brussels. Other Euro-candidates selected by Labour's National Executive include the likes of leading left-wing activist Laura Parker, national coordinator of the Corbynite Momentum movement. Parker is also a fervent Remainer, who demands another referendum and backs the anti-Brexit lobby Another Europe is Possible. (It surely is, but not while we're trapped in the EU.)
The pro-Corbyn Momentum movement is every bit as anti-Brexit as an old Blairite like Lord Adonis. Labour's left is effectively acting as the militant wing of the Remainer establishment.
Let nobody imagine, either, that Labour's Brexit-bashing is confined to the European parliament. Remember that, at the start of this month, no fewer than 203 Labour MPs in Westminster voted in support of a second referendum. That represented 83 per cent of the parliamentary Labour Party, even after the departure of Chuka's chums. The vote was held on April Fool's Day, but their display of contempt for democracy was no joke.
Labour has turned its back on millions of its own working-class voters who back Brexit. For once, we should listen to what an elitist, out-of-touch member of the House of Lords tells us: if you want Brexit, or just respect the referendum result, then don't vote Labour. We have been warned.
To enquire about republishing spiked's content, a right to reply or to request a correction, please contact the managing editor, Viv Regan.