Sri Lanka is wrong to shut down social media
Curtailing free speech won't make people safe.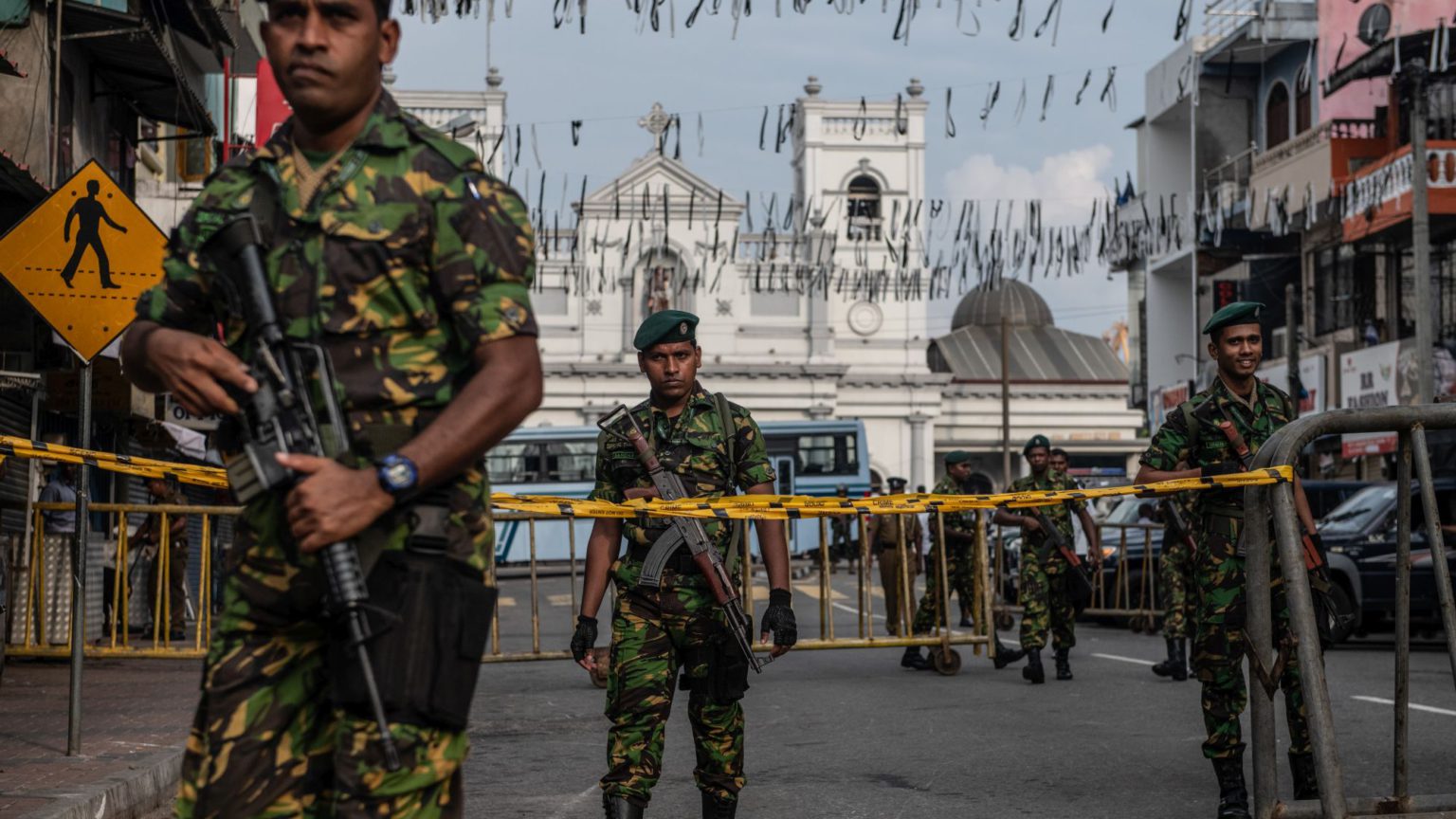 After the tragic bombing of several churches and hotels in Sri Lanka on Easter Sunday, the Sri Lankan government temporarily shut down a handful of social-media platforms and messaging apps. The official explanation was that in the aftermath of this incident, the government needed to restrict access to sites like Facebook and Twitter to prevent the spread of misinformation about the terrorist attack.
While the block was only temporary, it is still concerning. It opens the door for other governments to follow suit by invoking national-security concerns to prevent their citizens from accessing social media or using messaging apps.
Sri Lanka isn't alone in using tragedy to justify social-media restrictions. The Christchurch mosque shootings in New Zealand resulted in tighter regulations for social media. The Christchurch shooter live-streamed portions of his attack on Facebook as he slaughtered innocent people. In response, Australian lawmakers passed new legislation to hold social-media companies accountable for the spread of violent and hateful content on their platforms. The Sharing of Abhorrent Violent Material bill subjects companies like Facebook or YouTube to hefty fines and their executives could even face jailtime for failing to remove violent or hateful material in a timely manner.
But neither the new legislation in Australia nor the temporary shutdown of social media in Sri Lanka will be effective in stopping the spread of misinformation or curtailing real-world acts of violence. In reality, all they will do is limit the civil liberties of the countries' residents, chilling speech and punishing the many for the heinous acts of the few.
'Curbing civil liberties and civil rights doesn't make people more safe', Allie Funk, a research analyst at Freedom House, told Wired. 'These are societal issues that are going to take long-term solutions'.
As many observers have pointed out, the violence in Sri Lanka predates social media. Terrorism, in general, predates social media, as does misinformation and so-called fake news. While social media may help spread misinformation and hateful content faster than before, it didn't create the problem, and it can't solve it either.
Preventing people from accessing Facebook or WhatsApp won't make these issues disappear. Instead, they will create a new slew of problems. For instance, traditional forms of media – whether newspapers or news stations – are also susceptible to misinformation. And press releases from law enforcement or government officials can certainly contain mistakes and falsehoods. So, blocking people from accessing social media won't necessarily solve the problem of misinformation. What's more, while blocking access may stop some people from seeing some misinformation, it will also make it more difficult to access accurate reports. The answer to misinformation or hateful content should never be censorship, but instead should be more speech. Allowing people to engage with and correct misinformation is a far better way to address the issue.
Nowadays, people often use social media to check in with loved ones in the wake of tragedies, and terrorist attacks are no exception. Facebook even has a feature where people can mark themselves 'safe' after a natural disaster or terrorist attack. But when the Sri Lankan government blocked social-media platforms, people were unable to do this, potentially leaving family and friends wondering if their loved ones were among the victims.
Alp Toker, executive director of NetBlocks, an organisation that monitors internet shutdowns across the world, told the Associated Press that 'when social media is shut down, it creates a vacuum of information that's readily exploited by other parties'. 'It can add to the sense of fear and can cause panic', he added. In other words, far from calming the situation, blocking social media can induce needless panic.
For all their faults, Facebook, Twitter and other social-media sites serve an important role in a free society. They allow people to see and engage with content from a variety of viewpoints. In countries with little to no press freedom or free-speech rights, social media can be an oasis for those seeking alternatives to the official story touted by authoritarian governments. Allowing governments to shut down social media for national-security reasons, even temporarily, would be a disaster for civil liberties. Taking a strong stance against censorship is the only appropriate response to any attempt to infringe on freedom of speech.
Lindsay Marchello is a Young Voices advocate and an associate editor with the Carolina Journal. Follow her on Twitter: @LynnMarch007.
To enquire about republishing spiked's content, a right to reply or to request a correction, please contact the managing editor, Viv Regan.