Let Caster Semenya run
Many top athletes have biological advantages – she is no different.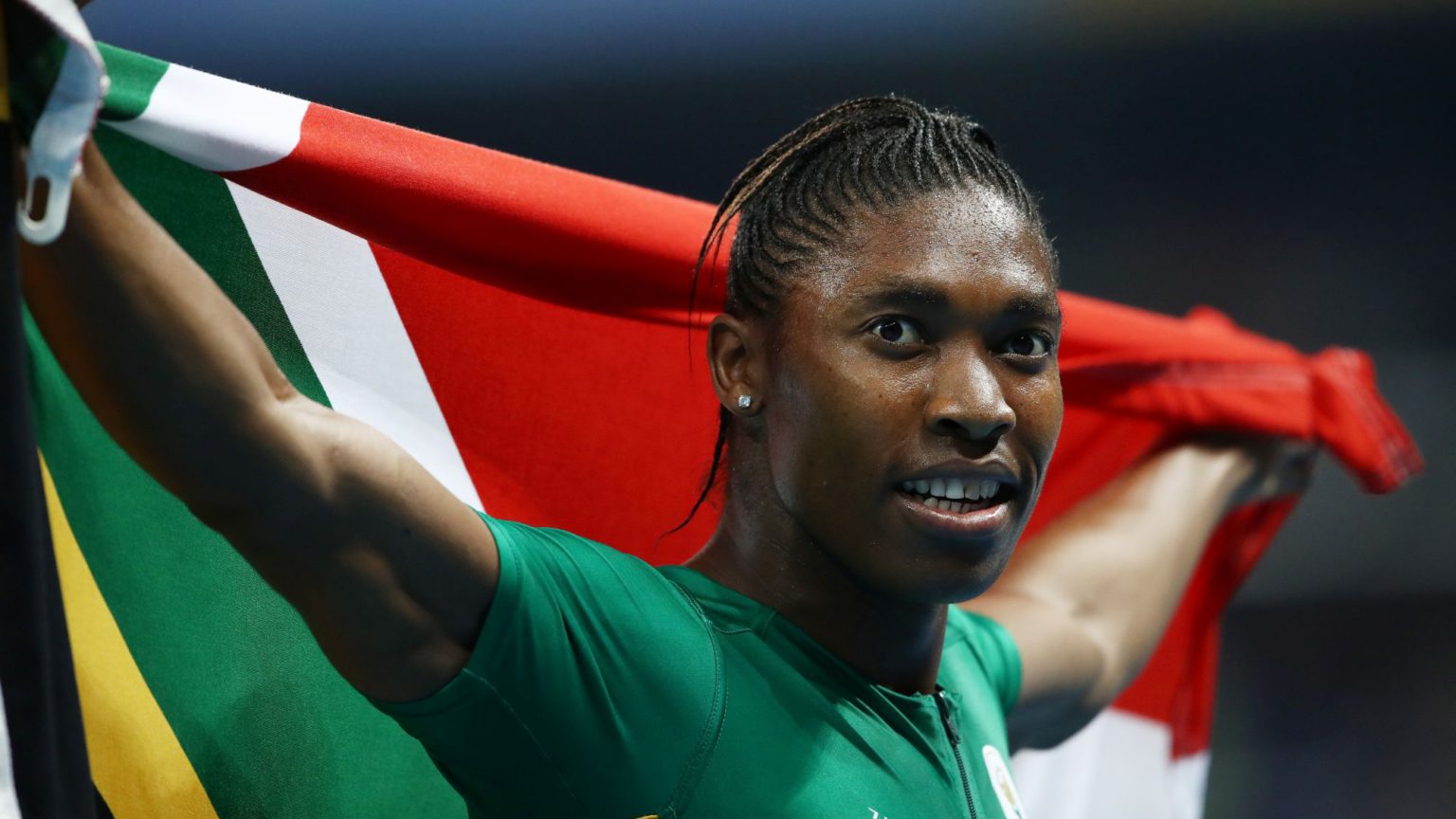 On Wednesday, the Court of Arbitration for Sport (CAS) ruled on official athletics regulations that apply to a specific group of athletes who have 'differences of sex development' (DSD). The rules, said CAS, were not 'discriminatory, unnecessary, unreliable and disproportionate'. But CAS is probably wrong.
The case had been brought by South African middle-distance runner Caster Semenya, who after starting to compete in women's athletics in the late Noughties had been found to have typical male chromosomes (or 46, XY for short). Given the relatively unusual case of someone with Semenya's genetics also being an elite athlete, the ruling was, pretty much, a ruling against Semenya herself.
The controversy around Semenya has run on for a decade. Having caused a stir with impressive performances in 2008, Semenya went on to win the 800 metres at the World Championships in 2009. The remarkable improvements in her performance, and her androgynous appearance, caused the sport's ruling body, the International Association of Athletics (IAAF), to request genetic tests. While the test results were initially kept under wraps, it is now clear that Semenya has a condition called androgen insensitivity syndrome (AIS). Essentially, while her chromosomes are typical of a male, when she developed in the womb her cells did not respond to the signal to develop male genitalia, etc. She was born as a woman, but with unusually high levels of testosterone. For those with conditions like Semenya's, their levels of testosterone can be 15 times higher than for most women.
Those testosterone levels do seem to give Semenya an advantage over other female competitors. The scale of that advantage, however, is in considerable dispute. In percentage terms, the advantage is probably not huge, but at the level of elite sport, a difference of one or two per cent could be the difference between winning gold and being an also-ran. In Semenya's case, she is not a world-record holder in her event, so the difference between her performances and those of other women may be significant but not overwhelming.
Nonetheless, the IAAF imposed the new rules last year, but they were suspended while Semenya appealed. The rules demand that athletes with high levels of testosterone take medication (basically a contraceptive pill) to bring those levels right down in order to be allowed to compete.
But in a ruling two years ago in relation to a related case, CAS pointed out that there was a total lack of evidence about how big the actual advantage might be. Since then, a single study has been conducted and published in the British Journal of Sports Medicine and it is the basis on which the IAAF relied in defending its rules. As University of Colorado academic Roger Pielke Jr and others have pointed out, the data used was full of flaws and inaccuracies – even including performances by athletes subsequently found to have used performance-enhancing drugs. They called for the paper to be retracted. However, the paper has not been withdrawn and its authors claim the data errors do not affect the conclusions.
In its ruling, a split decision, CAS raised questions about the practicality of enforcing the IAAF's regulations, whether there really is a significant performance advantage, and whether hormonal treatment might have important side effects for athletes. In effect, the IAAF is demanding that high-testosterone female athletes must 'reverse dope' in order to compete. But given the limited scope of the judgement it was asked to give, CAS could only rule on whether the new regulations were unfair on specific grounds.
Semenya intends to appeal and the controversy over the evidence will no doubt continue. But the case does raise some awkward questions about elite sport. First, the IAAF's rules seem to replace a gender test for competing in women's events with a testosterone test. Is that really where we want to go?
Second, it highlights the fact that elite sport is fundamentally unfair, in the sense that it isn't just open to everyone. No matter how much training and dedication an athlete undertakes, biology is paramount, most particularly in sports like running and cycling where physical capability, rather than learned skills, is central. Usain Bolt was a freak in the sense that tall people are not generally very good at moving their legs fast enough to be great sprinters. By matching his opponents in this department, his sheer length of stride made him almost unstoppable. Miguel Indurain, a five-time winner of the Tour de France, famously had enormous heart and lung capacity way above that of most other cyclists. These are genetic endowments and huge physical advantages. (You could also speculate whether there is a genetic aspect to the ability to endure months and years of boring training in order to succeed on the big occasion.)
Which raises the question: which genetic advantages are acceptable and which are not? Semenya was born and raised as a woman. Why should she not compete against other women who have their own, perhaps less obvious genetic advantages? Moreover, how do we set genetics against other ways that athletes differ, like their access to good training facilities, top-level coaching and superior nutrition? It's no coincidence that Team GB's performance at the Olympics improved dramatically when copious funding through the National Lottery arrived. While we rightly applaud great athletes as they cross the finish line, an achievement always built on enormous dedication and hard work, we also have to accept that they are not performing on a level playing field in relation to biology and resources.
Semenya's case will no doubt get muddled up in a wider conversation about whether competitors born and raised as men should be allowed to compete as women. To allow that would be to undermine the foundation of women's sport, with individuals who are middling achievers in men's sport able to achieve greater success as women. But Semenya is different, and until athletics administrators can demonstrate that she has gained a significant advantage over other women, she should be allowed to compete without popping pills.
Rob Lyons is science and technology director at the Academy of Ideas and a spiked columnist.
Picture by: Getty.
To enquire about republishing spiked's content, a right to reply or to request a correction, please contact the managing editor, Viv Regan.