Brexit is far bigger than Boris or the Tory Party
The split that counts is between the people and the political class.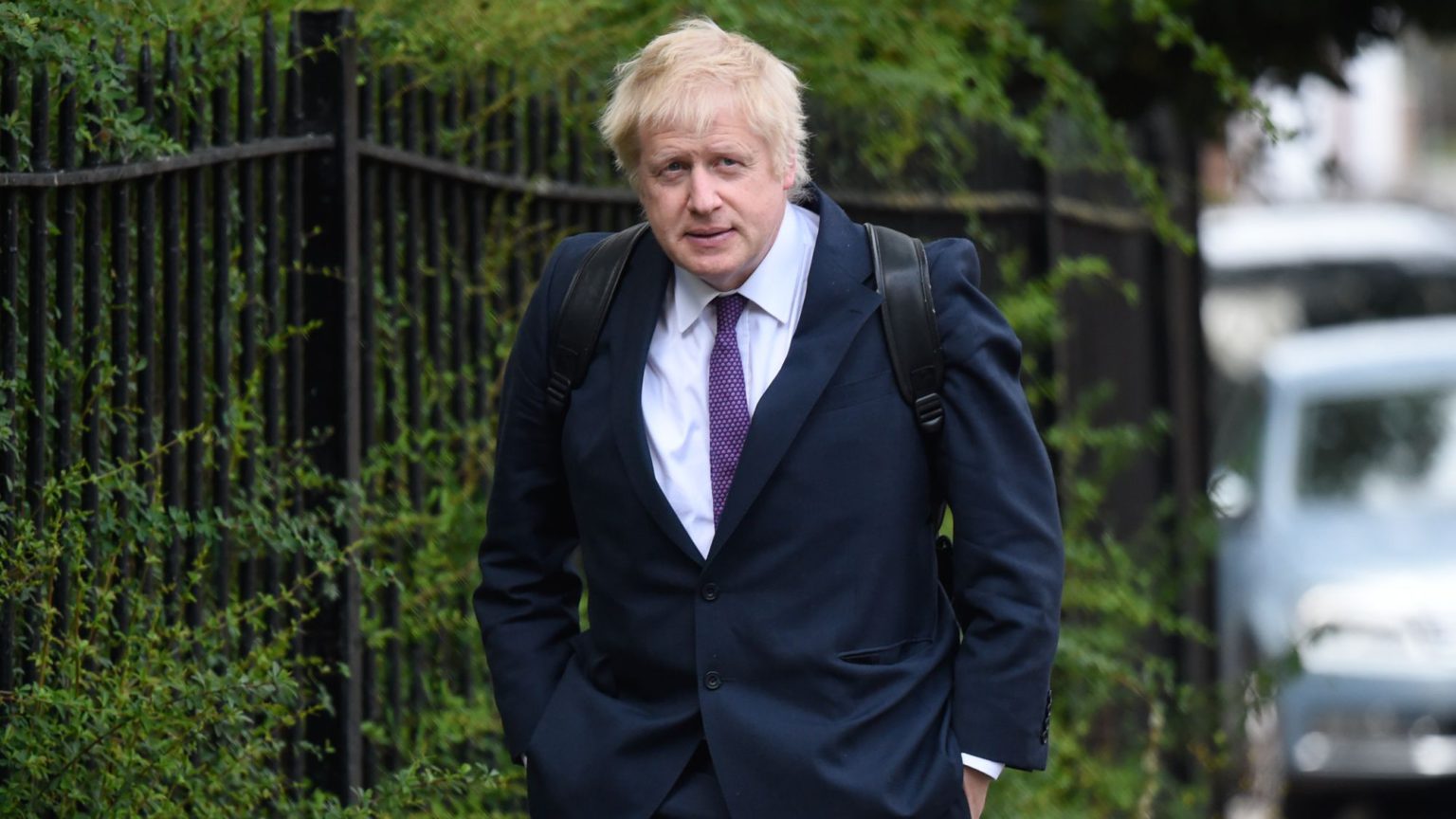 Everybody seems to agree that the Tory leadership contest is 'all about Brexit'. Fine, that's their business. Just so long as the rest of us make it clear that Brexit is not all about the Tory Party.
Nor, incidentally, should Brexit depend on the Labour Party's internal divisions and Jeremy Corbyn's flailing attempts to keep both sides on board.
Brexit is far bigger and more important than any of that. It is about democracy itself. The divide that matters is not between Boris Johnson and Jeremy Hunt, or Corbyn and Tom Watson. It is between the people and the Remainer political class.
Brexit is tearing apart the old parties. That is a side-effect of the establishment's desperate attempt to block and overturn the democratic revolt by 17.4million Leave voters. Defending that democratic upsurge is what matters, not protecting the future of the Westminster parties. They can all go down to hell in an eco-friendly handcart together, if we don't get what we demanded and were promised.
The ever-expanding list of candidates to be the next Tory leader demonstrates how Brexit has changed the political landscape. As spiked has argued for some time, the politics of left vs right has been superseded by the battle of Leave vs Remain. Thus every candidate has to be identified, not as 'wet' or 'dry' – the old Tory labels – but according to which side of the Brexit divide they stand on.
The first dozen (and counting, apparently) Conservative MPs to put themselves forward split eight/four in favour of Leave, with the likes of Johnson and Michael Gove outnumbering Remainers such as Sajid Javid and Rory Stewart. The Leavers leading the polls have all been making noises about how they believe a No Deal Brexit would be better than a bad deal, in an effort to appeal to the Tory Party members who will cast the final vote between the two candidates selected by Tory MPs.
But why should anybody trust them to deliver? If 'No Deal is better than a bad deal' sounds familiar, it might be because outgoing prime minister Theresa May repeated it endlessly before she decided her bad deal was best. And every alleged Brexiteer vying to replace her denounced Mrs May's (non-)Withdrawal Agreement as a betrayal, yet eventually voted for it, with varying degrees of nose-holding.
Even Boris, the apparent people's champion, changed his tune more than once. He dramatically warned that May's deal would reduce Britain to a 'vassal state', effectively a slave of the EU. Then he failed to break his chains and voted for it at the third time of asking. As Brexit Party leader Nigel Farage observed in last week's Sunday Express, 'Never mind turkeys voting for Christmas, this looked more like Spartacus voting for slavery'.
Whichever of these largely lacklustre crew of candidates emerges as the next Tory leader / prime minister, Brexit will still be trapped within a Remainer-stuffed parliament. They will still be trying to recycle a version of May's agreement. Corbyn's Labour will still be pushing for closer ties to the EU, and probably a second referendum.
As the new Brexit deadline of 31 October draws nearer, and panic about a possible No Deal by default spreads through Westminster, expect to hear rising demands for MPs to revoke Article 50 and stop it altogether – no doubt with the connivance of Mr Remainer Speaker John Bercow, who has vowed to stay on to see Brexit denied. That ultimate betrayal would at least make clear that it is now parliament and the political class against the people, with no pretence.
It would surely take a major leap of misplaced faith to believe that either the Tory or Labour Party is now going to deliver a clean-break Brexit. They will have to be swept aside if democracy and the will of the people is to prevail.
That is why the Brexit Party's history-making victory in the European elections is such an important start. It is a sign to the establishment that they will not get away with betraying Brexit without a fight. There have been desperate attempts to discredit the Brexit Party's triumph – by pretending that it didn't really win (er, take a look at the post-election turquoise political map of England and Wales), or that it was all down to racism and Russian roubles. These slurs only show how scared of the future the parties of the past are, and rightly so.
Call me old-fashioned, but as a democrat I still believe that a prime minister should be elected by the people rather than by Tory MPs or party members alone. There is much muttering about how the splits in the Conservative parliamentary party could quickly lead to the fall of the new government and a General Election. There is also, however, anxiety on both sides of the House of Commons about holding any election, referendum or anything that involves asking the people to cast judgement on the political establishment. The collapse of Tory and Labour support in the European elections has made both even more nervous of anything that smacks of democracy.
The first instinct of the political class today is to keep Brexit in-house, within the walls of the palace of Westminster, with the drawbridge up. Even more than usual, they want to separate the two elements of democracy by keeping the demos, the people, away from kratos, power or control. We cannot let them get away with that.
Whatever happens next in the parties' internal bunfights, in the real world outside Brexit remains the issue of our age, overshadowing all else – as confirmed by 70 per cent of respondents in the latest YouGov poll. What is at stake is not the 'Tory Brexit' denounced by Corbynista Remainers, or the 'Lexit' dreamt of by left-wing Leavers. It is simply Brexit and democracy, with no ifs, buts, backstops or betrayals.
To enquire about republishing spiked's content, a right to reply or to request a correction, please contact the managing editor, Viv Regan.