Sally Challen is no hero
Smashing your husband's skull is not reasonable behaviour.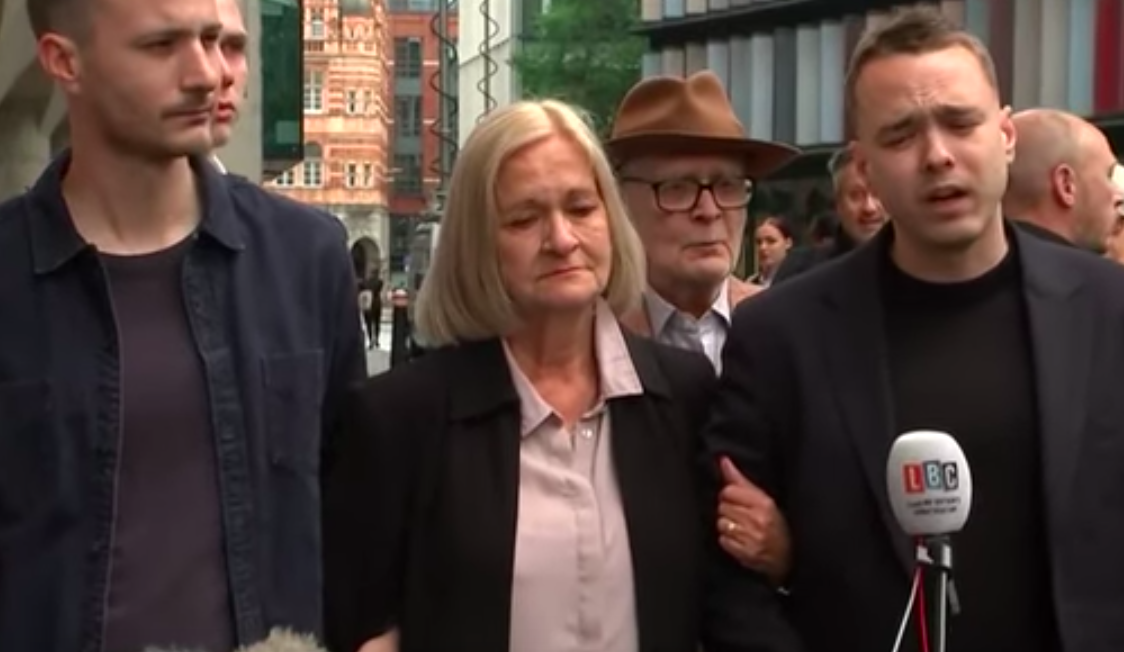 There is something sinister in the Sally Challen story. The way in which this woman who battered her husband to death with a hammer has been turned into an iconic figure, virtually into a heroine of justice, leaves a sour taste. Her photograph has been sympathetically emblazoned on the front page of the Guardian. Labour MP Jess Phillips said she cried with joy when she heard the news a few months ago that Challen's murder conviction had been quashed. Many feminists are cheering yesterday's news that Challen won't face a retrial after the court accepted her manslaughter plea.
To reiterate: this woman smashed a man's skull in with a hammer. She's no hero.
Challen killed her husband at their Surrey home in August 2010. He was 61 years old. Her defence team and her sympathisers claim that for 40 years he had exercised 'coercive control' over her. He had humiliated her, made her feel afraid. In 2011 Guildford Crown Court rejected these pleas and sentenced Challen to life in jail for murder. But the Court of Appeal overturned the murder conviction in February and ordered a retrial, which yesterday was deemed unnecessary and Challen was freed after it was determined that the time she has already served covers her new, lesser conviction of manslaughter.
Back in February, the appeal court accepted the opinion of a forensic psychiatrist, who said that at the time of the killing Ms Challen was suffering from two mental disorders, and this wasn't known during her original trial. So 'coercive control' wasn't central to the success of the appeal, but it is central to the public debate around this case and feminist campaigners hope that other women in jail for killing controlling partners might now have their convictions reconsidered.
There are many concerning things here. The first is the way in which the opinion of an expert, in this case a forensic psychiatrist, effectively overrode the verdict of a jury. This strikes me as an implicit attack on the wisdom of the jury system. Does one expert's view carry more weight than the deliberations of 12 ordinary men and women? Secondly there is the suggestion, in the broader public discussion around the case, that killing is an understandable response to being insulted or demeaned by one's partner. This is what campaigners are actually saying. That the courts should be more lenient with women who have killed partners who exercised 'coercive control' over them. Bear in mind that coercive control can include such behaviour as 'repeatedly putting you down' and 'monitoring you via online communication tools'. Only nasty blokes do things like this, but that is no justification for killing them. There is a serious danger that the Challen phenomenon will contribute to a view of extreme violence as a proportionate response to husbands who are toerags.
What are we saying here: that women are sometimes incapable of controlling their emotions and their behaviour? Some men are treated abominably by their wives. They are put down, mocked, told they are pathetic, prevented from going to the pub, and so on. If one of these men smashed his wife's head in with a hammer, would we say that wasn't true murder? Would we plaster his image on the front pages of newspapers? Would MPs and campaigners offer him solidarity? I should hope not. And yet they have done this with Challen. The implication is that women enjoy less moral autonomy than men, that they are given to rash behaviour, that they cannot be held fully responsible for what they do. This case threatens to infantilise women who commit crimes.
It is entirely reasonable to say about the Challen case that she should have walked away. She should have left him. She should have told everyone what a piece of trash he was. She didn't have to hit him on the head with a hammer 20 times. It is illegitimate, in my view, to speak about her use of a hammer to kill her husband in the same breath as her husband's allegedly awful behaviour, as campaigners have done, because that implies her actions were proportionate to his. They weren't. And it speaks to a colossal loss of moral perspective to suggest they were. For feminists to turn a killer into a hero suggests they have become seriously and perhaps irreversibly unanchored from moral reason.
Brendan O'Neill is editor of spiked and host of the spiked podcast, The Brendan O'Neill Show. Subscribe to the podcast here. And find Brendan on Instagram: @burntoakboy
Listen to the latest episode of The Brendan O'Neill Show below:
Picture by: YouTube.
To enquire about republishing spiked's content, a right to reply or to request a correction, please contact the managing editor, Viv Regan.