Now school students are being triggered by exam questions
The treatment of students as mental-health patients is having a destructive impact.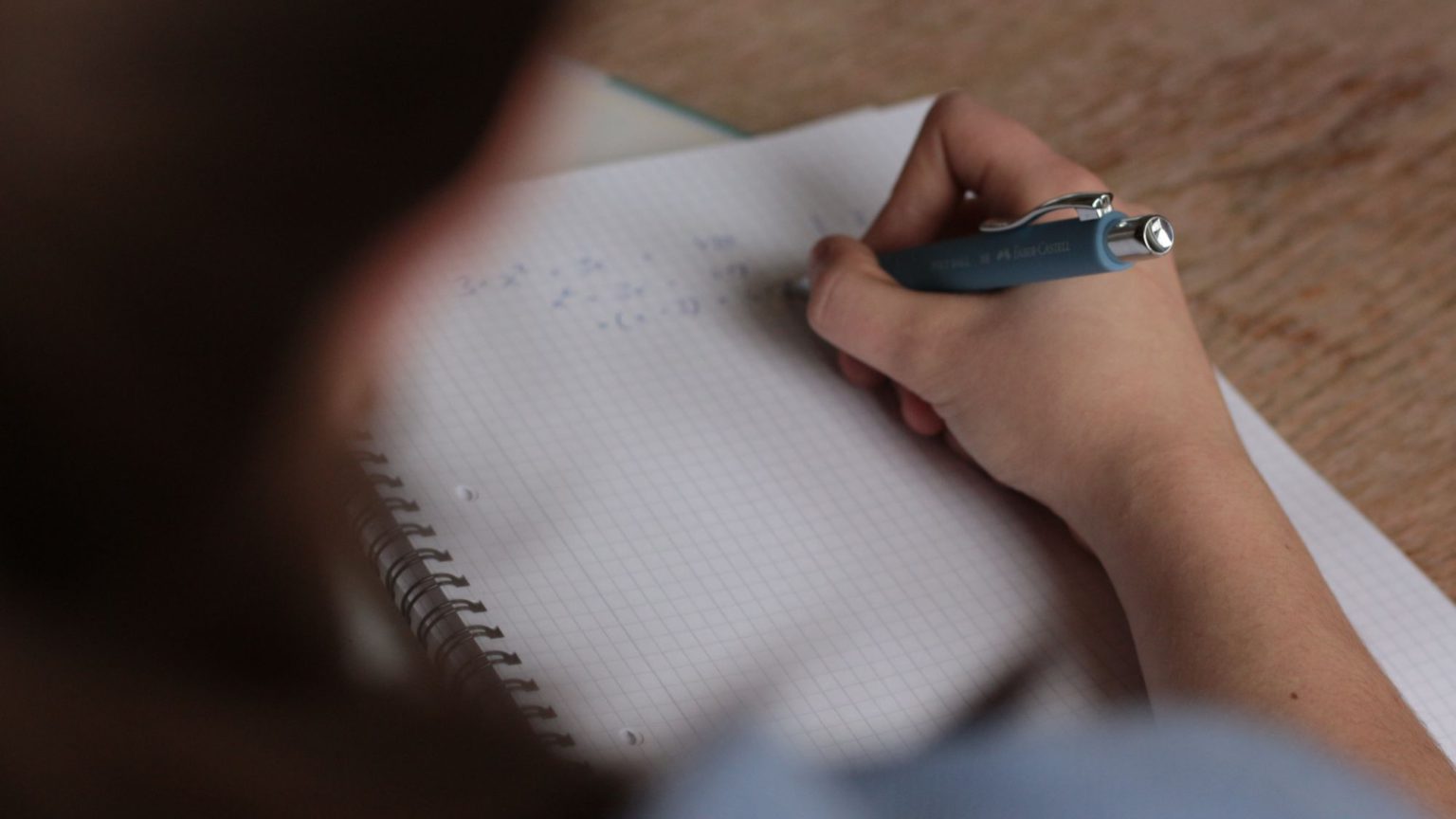 We live in a time when almost every problem facing young people is viewed through the prism of mental health. Every day, children and young adults are portrayed as patients, effectively, rather than as individuals capable of exercising moral independence.
So I was not surprised when I read last week that 81 per cent of university students say they are happy to let their universities share their mental-health issues with their parents. Predictably, this poll, carried out by the Higher Education Policy Institute (HEPI), also found that students are increasingly anxious.
This willingness among university students to be treated like schoolchildren was endorsed by Nick Hillman, director of HEPI. He rejects the idea that 'university students are adults' who don't want their parents 'interfering in their life', and he seemed pleased that 'parents are… much more involved in their children's higher education than they used to be'.
HEPI's implicit invitation to mothers and fathers to continue parenting their sons and daughters when they are at university shows just how far the treatment of young adults as patients has gone.
Of course, the same mental-health focus is taking over schools, too. Last week we also discovered that schooling, especially the exam system, has become bogged down in an obsession with the allegedly 'triggering' impact of education. An exam board had to defend its decision to ask a question about counting calories on its GCSE maths exam paper. It seems that one 16-year-girl was triggered by this question. According to one account, she panicked and was 'forced to flee her GCSE exam'.
Edexcel, the exam board in question, was admonished for its apparent insensitivity towards the mental-health issues of young people. 'Counting calories in a maths test? The exam board should be ashamed', said the headline of a Guardian piece. Apparently, a question that mentions calorie-counting 'can be extraordinarily damaging for some people to engage in'. The exam board was clearly taken aback by the reaction to its 'triggering' question. It said any students who felt that the question 'may have impacted on their performance' should make contact via their schools.
This controversy raises questions about the entire meaning of education. There is no doubt that exam questions can impact on students' performance. Whether or not they have a distressing impact is not determined by the question itself, but rather by the meaning that the question, and the words and ideas it contains, has for the student. In short, it is not an exam question that can make students feel susceptible to 'trauma' – it's the current regime of socialisation that encourages young people to view all sorts of things as triggering and threatening to their mental health.
What has changed in recent years is that the new regime of therapeutic socialisation actively encourages students to see exams as stressful and even as a potential threat to their wellbeing. Quite independently of any triggering questions, the very system of examination has been medicalised and reinterpreted as a danger to young people's mental health. In such a climate, it is inevitable that the age-old anxieties that young people feel in relation to exams can become heightened and even experienced as a psychological crisis.
It is not possible to police the system of education and weed out potentially triggering issues and questions. Moreover, what upsets an individual student is ultimately determined by their own past experience and particular circumstances. Since virtually any aspect of the human condition can be 'triggering', the demand for treading carefully or avoiding discussion makes no sense – we would end up talking about nothing at all, in the name of making young people feel safe and secure all the time.
The calorie-counting controversy touches on far more than the feelings of one student. It raises the question of what society wants from its school-exam system. Do we want exams to become a therapeutic exercise where examiners must constantly second-guess the emotional response of individual students? If we do, then it is only a matter of time before we alter the character of education itself – for the worse. The idea that we should protect young people from being exposed to sensitive subjects or difficult questions makes learning itself an impossible endeavour.
Frank Furedi's How Fear Works: the Culture of Fear in the 21st Century is published by Bloomsbury Press.
Picture by: Louis Bauer from Pexels.
To enquire about republishing spiked's content, a right to reply or to request a correction, please contact the managing editor, Viv Regan.