Remainiacs' kindred spirit: President Erdogan
Just like the People's Vote lobby, Erdogan orders reruns of elections he loses.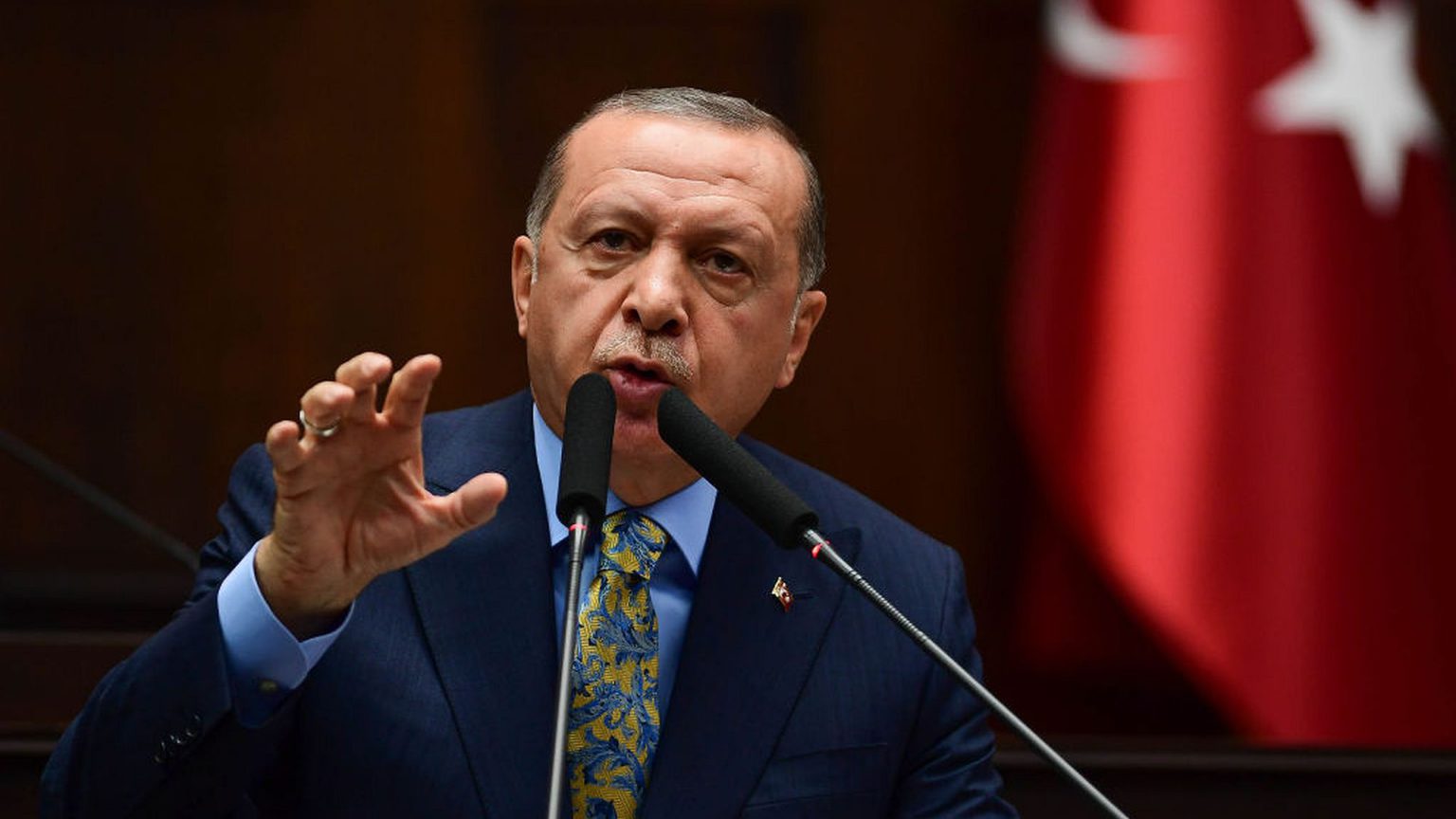 For all those Remainiacs determined to overturn the results of the UK's 2016 EU referendum — by, er, rerunning it — there are lessons to be drawn from Turkey this week.
In March, Ekrem Imamoglu, representing the Republican People's Party (CHP) and the IYI Party, won the Istanbul mayoral election, beating former prime minister Binali Yildirim, the candidate representing President Erdogan's Justice and Development Party. It wasn't by much – 48.77 per cent versus 48.61 per cent, a matter of just 13,000 votes – but it was still a victory. And an important one at that, in an election of which Erdogan once said, 'Whoever loses Istanbul loses Turkey'.
So, like the pro-EU crowd's horror at the EU referendum result, Erdogan and his ruling clique were not having it. They didn't talk of the influence of Russian bots, or the corrupting force of dark money, or just how stupid, uninformed and duped those who voted the 'wrong way' must be. They talked instead of rigging, of electoral boundaries, of suspicious postal votes. And, after much wrangling, Erdogan and the AKP managed to push Turkey's Supreme Electoral Council into ordering a rerun. Think of it as Erdogan's People's Vote – a vote in which Istanbul's nine million voters could have another go at getting it right.
A lot of politicos and pundits, within and without Turkey, were not happy. They said Erdogan was confirming that Turkey is marching towards authoritarianism, in which democracy is valued only as window dressing, a garland of legitimacy to be hung over the heads of the ruling class. Which, of course, he was. You don't have to be a democrat to realise that there was something fishy about a political class ordering a rerun of an election because it lost. Heck, even EU stalwart and the European Parliament's (anti-)Brexit coordinator Guy Verhofstadt caught a whiff: 'This outrageous decision highlights how Erdogan's Turkey is drifting toward a dictatorship… Full support to the Turkish people protesting for their democratic rights.' Presumably his amnesia kicked in before he began campaigning on behalf of the Lib Dems and their 'Bollocks to Brexit' campaign during the European Parliament elections last month.
In good news for all those who value democracy, Erdogan's 'outrageous decision' was all to no avail. Istanbul's voters went to the polls again this weekend. And Yildirim – and, with him, Erdogan and the AKP – was once again defeated, this time by an even larger margin than in March: 54.21 per cent to 44.99 per cent.
Still, Britain's Remainiacs shouldn't be too disheartened. Where there's an authoritarian will, there's always a way. It is being reported that Erdogan and pals will now seek to undermine the result through the courts, and, if that fails, undermine the role of mayoralty by reducing its political autonomy and budget. Plenty of tips there for the anti-Brexit crowd, from one set of anti-democratic authoritarians to another.
Tim Black is a spiked columnist.
Picture by: Getty
To enquire about republishing spiked's content, a right to reply or to request a correction, please contact the managing editor, Viv Regan.