Yemen – this is Britain's war, too
Our arming and training of the Saudis has contributed to the horrors in Yemen.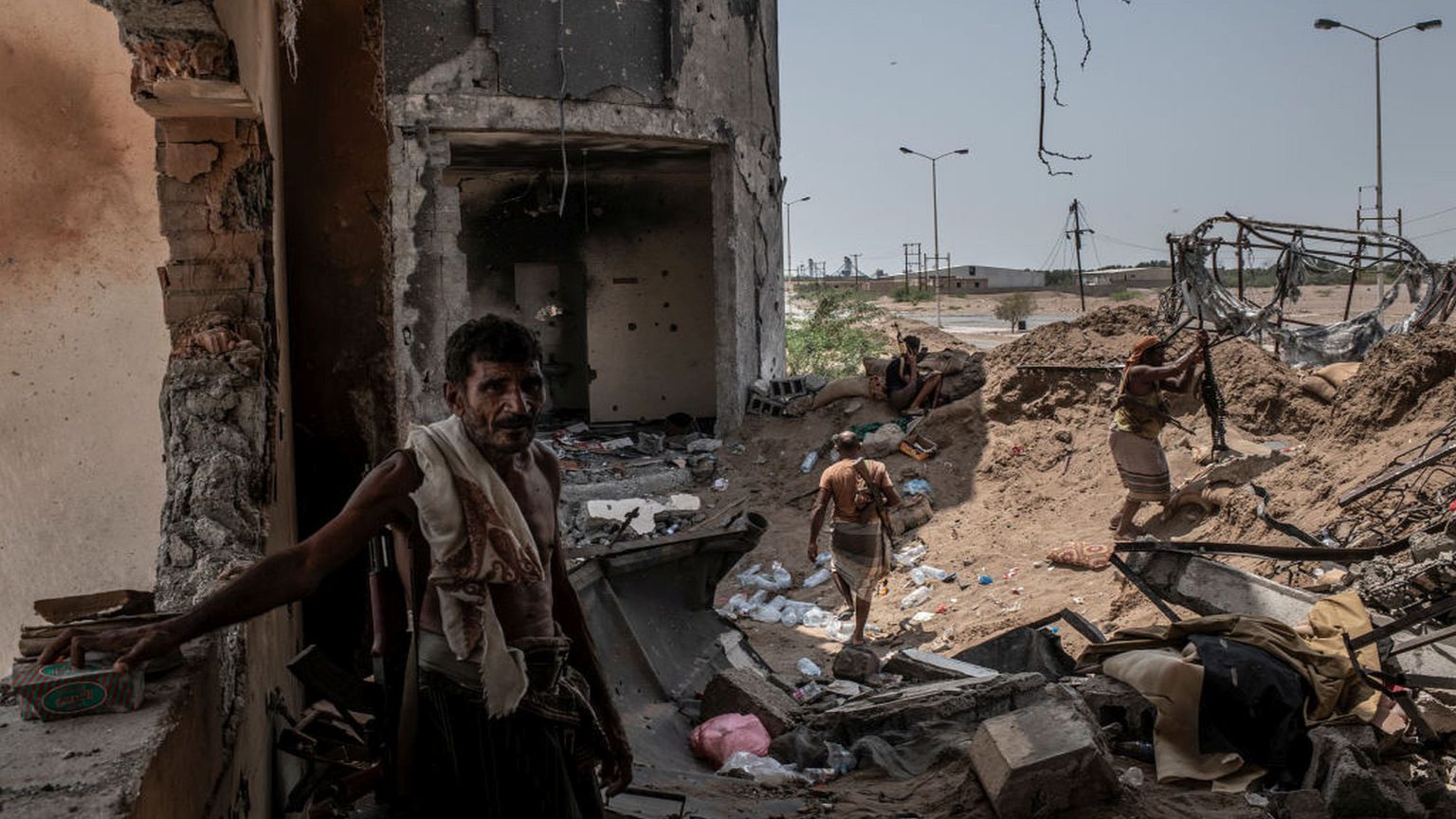 Dean Acheson famously said that after the Second World War Britain lost an empire and failed to find a role. But there is one thing at which we have become absolute world leaders – hypocrisy.
There is no state as good as ours at crying crocodile tears over Venezuela while simultaneously hosting a women's empowerment workshop in our embassy in Cairo, despite Egypt still living under the brutal rule of the Sisi regime. Who can forget UK foreign secretary Jeremy Hunt's speech last month on World Press Freedom Day, given as a chronically ill Julian Assange languishes in prison in the UK and fights extradition to the US?
We launch bombs in the name of the 'international rules-based order', while blithely engaging in wars based on lies. We castigate Russia for its role in Syria while ourselves killing thousands of civilians in Mosul and Raqqa. And, of course, while playing a key role in what the UN has described as the world's worst humanitarian catastrophe right now: the war in Yemen.
You see, while we are appalled by civilian casualties in Idlib, we are almost relaxed when it comes to the destruction of hospitals and the bombing of children in Saana. Indeed, when Germany suspended arms sales to Saudi Arabia last winter – the Saudis being the key protagonists in the horrors of Yemen – Hunt was so worried about how this would affect British arms exports to Saudi Arabia that he pleaded with the German foreign minister, Heiko Maas, to restart exports immediately. He warned of dire consequences for European defence industries and for NATO.
So it is impressive that the Campaign Against the Arms Trade (CAAT) has done what our MPs and our media, with a handful of exceptions, have refused to do – hold the UK government to account over its arms sales to Saudi Arabia.
CAAT has been doggedly pursuing this since the start of the Yemen War. It launched a legal case against the government. The case was initially dismissed in 2017; CAAT pursued it on appeal. Its argument was that the government's sale of weapons to Saudi Arabia breaks our own laws that prohibit selling weapons that will be used to commit human-rights abuses. Last week, the Court of Appeal found that ministers had failed in their duty to make an assessment of whether the Saudi-led coalition had committed human-rights abuses in their engagement in Yemen. Hats off to CAAT for winning the court case.
And yet, given that this is quite a technical verdict, it will not be difficult for the government to 'conduct some reviews' and carry on as usual. Indeed, the ruling will only affect some aspects of British arms sales to Saudi Arabia. And what about our arms exports to Bahrain and other states? As Andrew Smith of CAAT said: 'It should never have taken a court case brought by campaigners to force the government to follow its own rules.'
And this is the problem. It should not be down to a campaigning NGO to hold the government to account for assisting in a barbaric war in the Middle East. CAAT is stepping into a big gap in British democracy, a gap that should have been filled by parliamentarians and people in the media asking the right and difficult questions about our government's interventions in the Middle East.
Two things are patently clear. First, the war on Yemen has resulted in the world's worst humanitarian crisis right now. The official death toll has passed 90,000. Hospitals, schools and other civilian facilities are regularly and deliberately targeted. Then there is the enforced blockade, which deprives Yemenis of basic necessities, including food and medicine. We should not need a court case, or a government review, to know that human-rights abuses are widespread in Yemen. We need open, honest, democratic debate.
The second thing that is clear is that parliament has been absolutely in dereliction of its duty on this issue. There is a handful of MPs who have persistently asked questions, including Lloyd Russell-Moyle, Caroline Lucas and Andrew Mitchell. They have very publicly criticised Saudi Arabia war on Yemen, and Britain's role in supporting it.
However, the vast majority of our representatives have uncritically accepted the government's claim that Britain operates 'one of the most robust arms-export regimes in the world'. They say that while Britain may arm Saudi Arabia, it doesn't pick the targets in Yemen. And they argue that the Saudi-led coalition already investigates its own 'alleged violations of international humanitarian law'.
This is incorrect. It is easily discoverable that Britain doesn't only sell weapons to Saudi Arabia – it is also a key player in the war on Yemen. We provide weapons; the RAF has trained Saudi personnel; there are British-trained special forces operating in Yemen in support of the Saudi coalition. Persistent questions from Russell-Moyle and others have elicited these details. Yemen is rightly described by Channel 4's Dispatches as Britain's 'hidden war'. This is our war.
In order to have the important public discussion about Yemen that we need, things need to change. We need MPs in the House of Commons who are independent and responsive to public opinion. We need MPs who will actually hold the executive to account. We also need a media that holds our government to account in the way it holds foreign governments that Britain disapproves of to account. Recall the way the British media covered the Syrian War last year – there was daily heartbreaking coverage of suffering civilians and details about Russia's support for the Assad regime. Imagine if this coverage was applied to Yemen and Britain's role there. We would see policy changing quite quickly, I imagine. So, well done, CAAT. But this is only the beginning when it comes to changing our disastrous foreign policy.
Tara McCormack is a lecturer in international politics at the University of Leicester. She is the author of Britain's War Powers: The Fall and Rise of Executive Authority, published by Palgrave. (Buy this book from Amazon(UK).)
Picture by: Getty Images.
To enquire about republishing spiked's content, a right to reply or to request a correction, please contact the managing editor, Viv Regan.