Labour: betrayer of the working class
In backing Remain, Corbyn has turned Labour into an authoritarian tool of the establishment.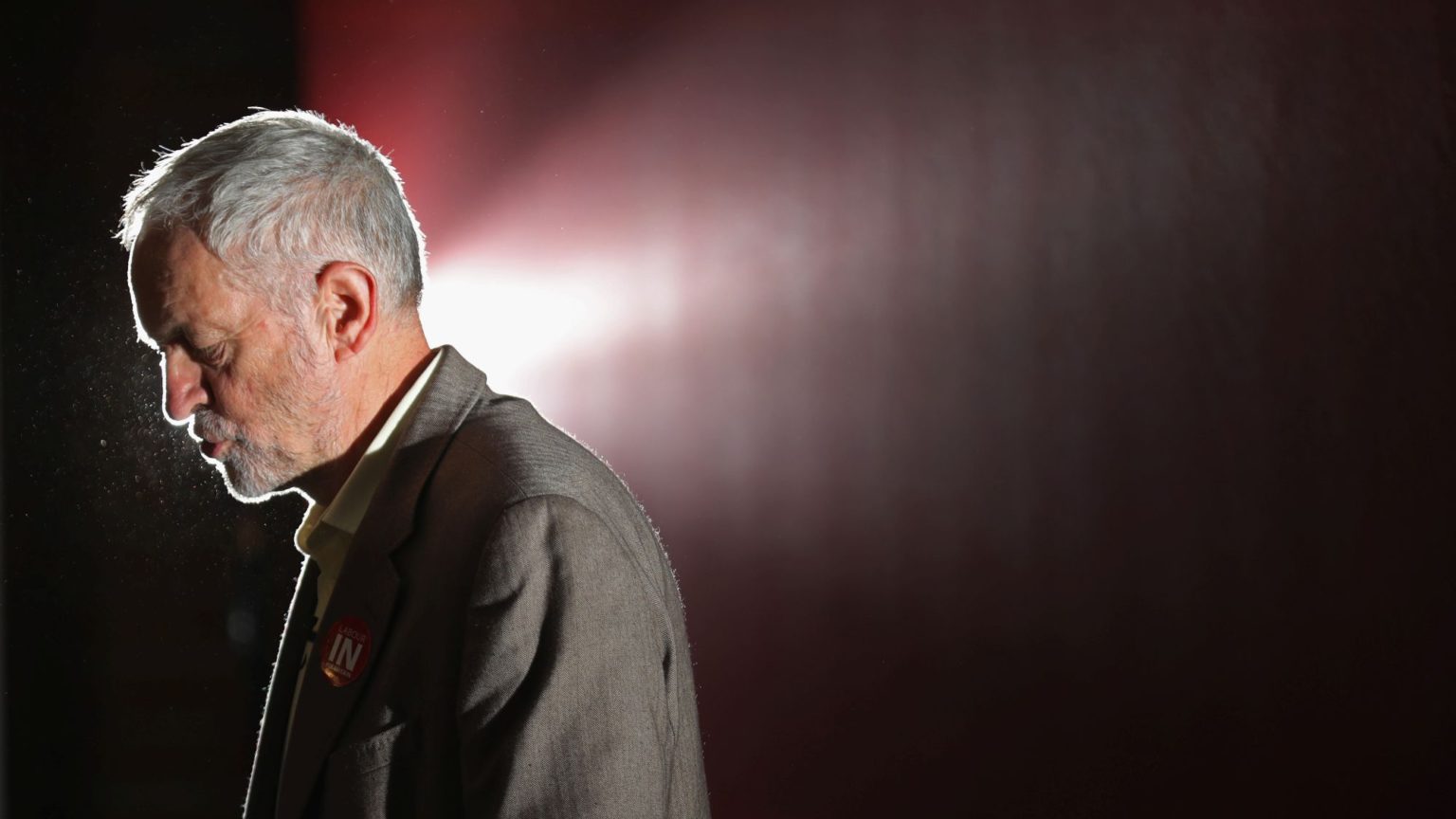 Jeremy Corbyn and his cheerleaders conquered the Labour machinery four years ago with a promise to return the party to its radical, socialist, working-class roots. What have they actually done? Made Labour into the party of the establishment. Made it into a political instrument for the preservation of the status quo. Made it the backer of an oligarchy – the European Union – that is defined by its censorious hostility to socialist policies in its member states. The Corbyn movement has made Labour into a party not for the working class, but against it. Against its own traditional support base; against the people who were the backbone of the party for decades; and against the thing that these people are more likely than any other social constituency to have voted for: Brexit.
Labour's confirmation today that it is a party of Remain is not just a tactical move or a tweak in strategy, as many are claiming. It is far more significant than that. It is the end of an era. Or at least it confirms the end of an era that has in fact been a long time coming. It confirms Labour is no longer the representative of people who labour, but rather has become an outfit of the metropolitan middle classes and the woke bourgeoisie, the vast majority of whom oppose Brexit. This is far more significant than Tony Blair's 'Clause IV moment', when, in 1995, then party leader Blair replaced the constitutional clause committing Labour to the socialist ideal of the common ownership of the means of production and replaced it with talk of tolerance and respect. Because the Corbyn movement has not simply trashed Labour's socialist ideals, but the very thing upon which such ideals were traditionally based and which make such ideals possible to pursue in the first place – democracy; the engagement of as many people as possible in the political process.
Labour's official embrace of Remain is full-on. This morning Corbyn himself, previously said to be reticent about backing a second referendum, says Labour policy is now to demand a second referendum that includes an option to remain on the ballot paper. And, he says, Labour would campaign for remain. Think about what this means. Labour will defy the largest act of democracy in UK history. It will campaign for the overthrow of this democratic act. It will happily defy the 17.4million people, which includes an estimated four million Labour voters, who backed Brexit. It will betray the historically massive bloc of voters who supported Brexit which, according to every serious statistical breakdown, contains a disproportionate number of working-class voters. It has positioned itself against democracy.
And if the left isn't for democracy, what is it for? The origins of the left are in arguing that ordinary people ought to have a right to a say in political affairs, to shape and determine their political surroundings and everyday lives. From the Peterloo Massacre to the Chartist uprising to Sylvia Pankhurst's radical cries for female suffrage and socialist democracy, every significant left campaign of modern times has been devoted to expanding the democratic ideal; to involving as many people as possible in decision-making processes that were previously considered the preserve of the well-educated and the aristocratic. In devoting itself to overturning a radical act of democracy, a vote for democracy, Labour tramples over this tradition and positions itself as the party of the new globalist elites rather than the majority of British voters – a party of the few, not the many. Many of us have said this for years, but others will now surely realise it too: Labour is in no meaningful way a left-wing party or a party of the working class.
It has been claimed for years that, whether you agree with Corbyn or not, you have to admit he is at least a man of principle. We now know how untrue this is. Under pressure from the woke middle classes who make up the ranks of Momentum, and from a trade-union movement which has become utterly cut off from its working-class members, Corbyn has ditched everything he ever believed in. He has ditched his longstanding Euroscepticism and his determination to preserve Tony Benn's legacy of radical English democratic ideas. He has betrayed Labour's own 2017 manifesto, its working-class voters, and his own hero Benn, whose sceptical, democratic legacy he has now killed and buried in return for the flimsy backing of the entitled, irate metropolitan defenders of the status quo. Corbyn's legacy will be the destruction of Benn's legacy, and for what? For the pay-off of a few more months of power at the top of the Labour Party. He is the most unprincipled, unscrupulous, power-hungry politician in British politics right now – and that's saying something. RIP Labour.
To enquire about republishing spiked's content, a right to reply or to request a correction, please contact the managing editor, Viv Regan.