People need better working conditions, not yoga
The wellbeing fad is great for bosses and terrible for workers.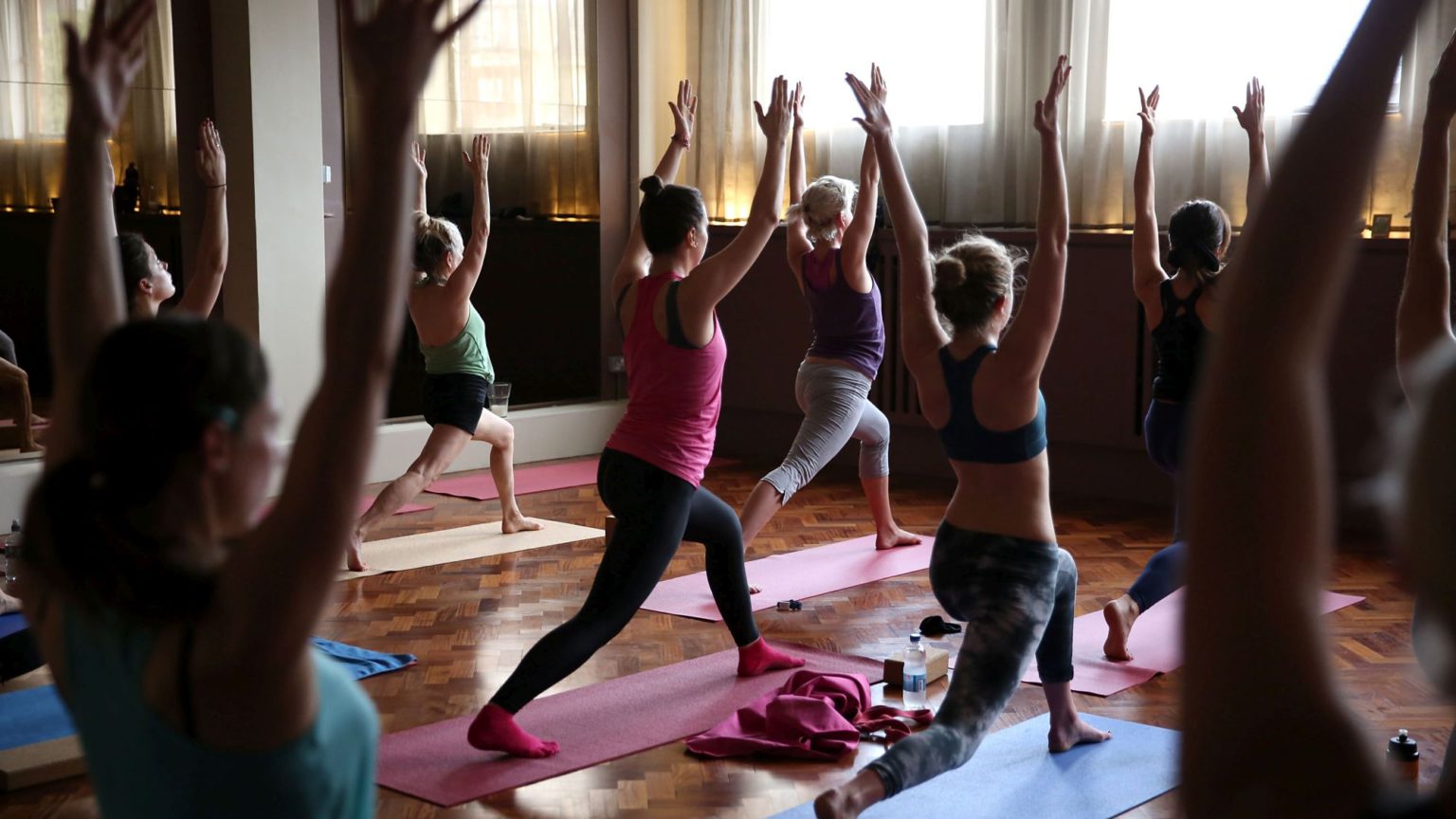 The Labour Party wants all government policy decisions to be gauged against people's future health and wellbeing. The proposed Future Generations Wellbeing Act for England would, among other things, introduce a 'health equality audit' of government decisions.
What this might mean in practice is unclear. Among other elements, parts of the proposed act would link health measures to 'environmental and climate emergency goals'. But Labour is also clearly capitalising on the increasing use of the concept of 'wellbeing' to assess policies and practices, a fad that is rife across public institutions and business.
The way wellbeing is playing out in public-sector and, increasingly, private-sector workplaces is striking. It has morphed into a set of practices that management and even trade unions have started to embrace.
Wellbeing policies at work are essentially management initiatives designed to improve staff's mental health, stress levels and comfort. This can range from the availability of 'de-stressing spaces' in the workplace to free yoga classes, from mindfulness exercises to screen-break reminders.
Wellbeing looks primed to challenge working conditions as the focus of workplace organisation and concerns. This in itself is telling. Whereas demands for improved working conditions are about hours worked, the amount of breaks during the working day, and potential hazards in the production process, wellbeing policies focus on individual psychological and health matters.
And whereas it is workers and unions who fight for better working conditions, wellbeing policies are largely driven by management and the wider political establishment. (The new Ofsted criteria for inspecting schools, for example, stipulate that schools must take steps to boost the wellbeing of teachers.)
Websites offering consultancy on good wellbeing policies are quick to point out that they needn't cost much to company or public-service budgets. The transparent aim is to increase the productivity of staff by ensuring that their wellbeing and mental health are looked after. A number of memes circulating from workplaces, about employers offering yoga in place of pay rises, reveal a healthy cynicism towards this approach.
As with 'equal opportunity' policies, wellbeing initiatives help burnish the authority of management, under the seemingly benign goal of ensuring 'happiness' among staff. There is potential here for snooping and monitoring the non-working lives of staff, too, as the 'emotional' and thus personal lives of workers become the concern of management and human-resources departments.
The wellbeing agenda, therefore, risks eroding the distinction between our working and personal lives. It can also lead to instances whereby our private opinions or views are deemed to be detrimental to the 'wellbeing' of staff in the public workplace (as was the case with an Asda worker sacked for posting a Billy Connolly joke on social media).
Far from being laughably soft and fluffy, then, the wellbeing agenda can be used as a pretext to discipline workers. When micromanaging the emotions of staff is a responsibility of management, those causing upset (even unintentionally) can face official warnings or even be dismissed.
What's more, the emphasis on improving our psychological wellbeing can come at the expense of discussing salaries and pay rises. In a stagnant economy, with little innovation and dynamism and a great number of in-work poor, wellbeing policies promote the idea that our emotional health is more important than our material needs.
The wellbeing agenda is likely to contribute to, rather than simply compensate for, economic stagnation. It sets out to lower our horizons, asking us to focus on our inner selves rather than our living standards – to take time off because of 'stress' rather than work hard and demand a pay rise. (More work days are now lost due to absenteeism than strikes.)
Amid all the wellbeing jargon, we must remember that the most stressful situation an individual can face is not having enough money to get by on. It is an all-encompassing source of tension and dread that is difficult to brush aside. This is why unemployment is a far more stressful experience than mountains of tasks and deadlines at work.
So let's forget aromatherapy and yoga classes. When it comes to providing personal contentment and security at work, it is still decent pay and conditions that matter most.
Neil Davenport is a writer based in London.
Picture by: Getty.
To enquire about republishing spiked's content, a right to reply or to request a correction, please contact the managing editor, Viv Regan.