The global persecution of Christians
Most persecuted believers are Christian, but their plight has been ignored.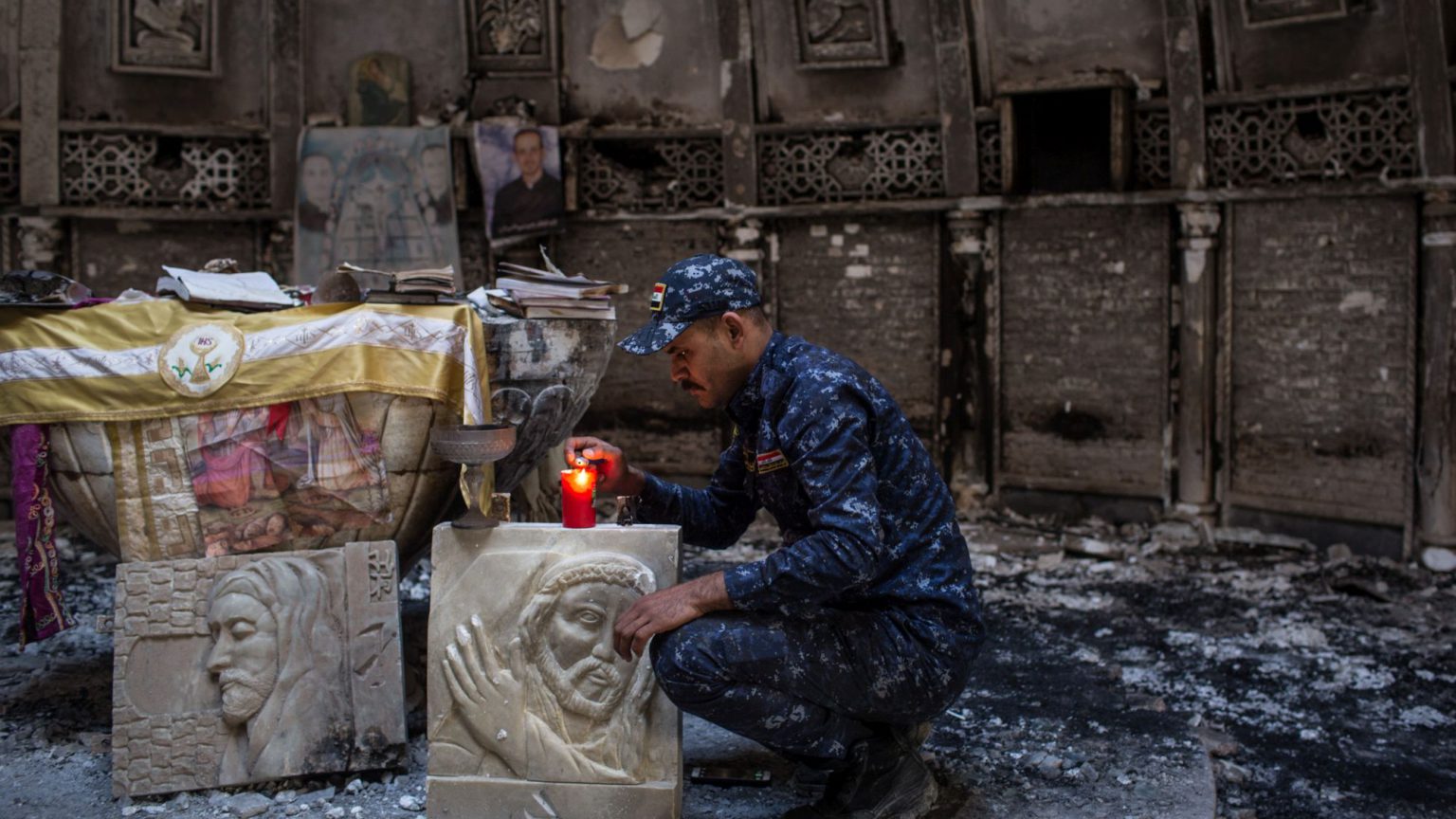 This week, the UK foreign secretary and Tory leadership contender Jeremy Hunt suggested that a new term equivalent to 'Islamophobia' might be needed to describe the scale of global Christian persecution outlined in a newly released report.
The report into UK responses to Christian persecution concludes that 'the overwhelming majority (estimated at 80 per cent) of persecuted religious believers [worldwide] are Christians', and that the UK has failed to respond adequately.
Hunt has promised to act on the findings, and has pledged to enact the report's recommendations if he becomes prime minister.
Hunt's desire to address the issue head-on is welcome. But the reality that the report exposes is that one of the biggest human-rights issues of our time has been largely ignored by his own department in recent years.
The scale of the persecution noted is staggering.
In Iraq alone, the report notes the exodus of over a million people following attacks, kidnappings, threats, enslavement, rape, displacement, and executions at the hands of ISIS. In Nigeria, the report tells of similar atrocities by Boko Haram, which, like ISIS, has perpetrated self-declared genocide that is yet to be recognised as such because of political cowardice.
At a time when the UK has prioritised its economic relationship with the Chinese government, the report notes that Chinese authorities wage a war against their own Christian population through harassment, church demolitions and forced disappearances. In Pakistan, draconian blasphemy laws prevents free speech in a country that tops the charts for UK aid payments each year. And if not withholding aid money because of such systematic persecution proved to be beyond the UK, so did meaningful action to assist Pakistan's most recent high-profile victim, Asia Bibi.
The question is: why was there such relative inaction for so long?
The Bishop of Truro, the report's author, suggests it is bound up in a view that to address Christian persecution would be some sort of 'expression of white Western privilege' or a 'special pleading for Christians'. In fact, as the bishop notes, this report is the recognition of a 'significant deficit' of the institutional focus that the UK could have given to some of the poorest and most vulnerable people in the world.
According to the bishop, institutional failures are more than just the product of imperial-era hang-ups — they are the result of officials lacking effective target frameworks or the requisite religious literacy required to notice and address persecution when it arises.
While there are departmental commitments to freedom of religion or belief, there are few working procedures to ensure that government officials prioritise religion in the same way as other issues.
Such a lack of institutional priority translates into a culture that the report calls a 'certain post-Christian bewilderment' that leads to 'failure to grasp how for the vast majority of the world's inhabitants faith is not only a primary marker of identity, but also a primary motivation for action (both for good or ill)'.
While the recommendations of the report are relevant and welcome, their effective implementation will be a fresh test of our institutions' commitment to freedom of religion or belief. Will the Foreign Office be willing to review the implementation of the recommendations in three years' time as suggested? Or will this report collect dust under a new foreign secretary, unwilling to drag their department along with them?
Clearly, there is a need for direct action, the first step of which is accepting that the persecution of Christians is a genuine issue. Ending it should be a primary goal of British foreign policy, and Foreign and Commonwealth Office staff need to be trained and equipped in monitoring, recognising and countering religious persecution at their respective posts. But whatever happens next, Hunt should forget pushing for terms like 'Christophobia', which are neither needed nor helpful.
Christian persecution, as we see it all over the world today, is systematic violence and destruction aimed at minorities, which ends in genocide if not addressed properly. If anything, the West has a 'phobia' of talking about it openly, realistically, and with genuine concern for those suffering for their faith.
Paul Coleman is a British solicitor and executive director of ADF International, a human rights organization defending the right of people to freely live out their faith.
To enquire about republishing spiked's content, a right to reply or to request a correction, please contact the managing editor, Viv Regan.