A daft attempt to shut down Salvini
A German NGO ship captain should not be suing Italy's elected deputy PM.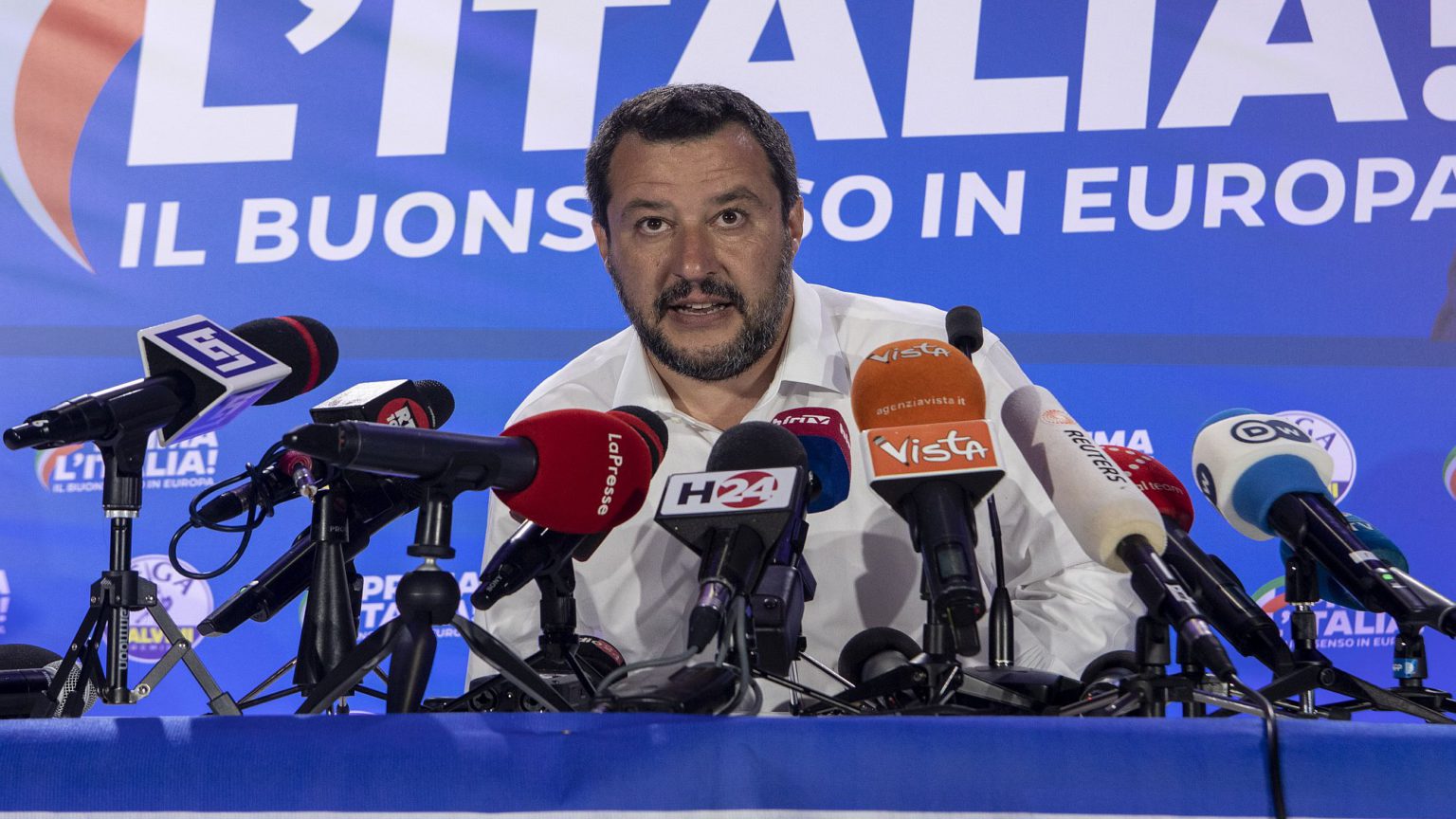 A defamation lawsuit against Matteo Salvini, Italy's deputy prime minister and leader of the League, was filed on 12 July at Rome's Public Prosecutor's Office on behalf of Carola Rackete, who was captain of Sea-Watch 3, an NGO-run migrant rescue ship.
Rackete is under investigation for aiding people smugglers and ignoring the orders of Italian authorities while navigating in Italian waters, which is illegal under a law signed into force in June. Rackete was charged after Sea-Watch 3 arrived at the Italian island of Lampedusa, so as to allow 40 migrants to disembark. She, her crew, and the migrants had been stranded at sea for over two weeks after Italy and other EU countries had refused to accept the migrants.
As Sea-Watch 3 approached Lampedusa, it brushed a small boat with five Italian finance-police officers on board. They had been directed to arrest Rackete. None of the officers was hurt and Rackete described the semi-collision as an accident and apologised. Nevertheless, Rackete was arrested and detained in Agrigento, Sicily, on grounds of endangering police officers, before being released by judge Alessandra Vella, who ruled in favour of Rackete. However, this week, Agrigento's Public Prosecutor's Office announced it would appeal Vella's ruling. And so Rackete, who remains in Sicily to face questioning on the other charges, could again face the charge of endangering police officers.
Salvini has been vocal in his criticism of Rackete ever since Sea-Watch 3 rescued the migrants on 12 June. He tweeted that Rackete is a 'pain in the arse', 'criminal', 'delinquent' and a 'poor woman who only tried to kill five Italian soldiers'. He also referred to Rackete as an 'outlaw' and 'pirate'.
It was comments such as these from Salvini that prompted the defamation lawsuit. 'When it comes to offensive, defamatory and hate-provoking statements like those of [Salvini]', said Rackete's lawyer, Alessandro Gamberini, 'the only way that the judge can stop it is by blocking the accounts.'
Rackete herself declared that 'the serious damage to my honour is obvious'. Through her lawyer, she alleges that Salvini's comments generated 'a massive and widespread spiral of violence' against her by transmitting 'visceral feelings of hatred, denigration, delegitimisation and true dehumanisation'. As evidence of the effect Salvini's comments have had, she cited death threats on social media, and calls from a crowd in Lampedusa for her to be 'raped by blacks'.
For her part, Rackete has called Salvini 'a racist' and a 'dangerous' man. Rackete should be careful. Salvini himself sued journalist Roberto Saviano for defamation in 2018, over tweets implying Salvini had mafia links.
Defamation laws undermine free speech and democracy. Rackete's lawsuit against Salvini is especially undemocratic as it seeks to limit communication by an elected minister and leader of a political party. Indeed, Salvini uses social media extensively as a communication tool. He has more followers than any other Italian politician – 3.8million on Facebook and 1.1million on Twitter. This lawsuit is also naive: does Rackete think she can stop Salvini from publicly commenting on her?
But the unacknowledged villain of the piece is neither Rackete nor Salvini – it is the EU. It has created the conditions for a conflict between Rackete and Salvini through its attempt to keep migrants out of Europe. As part of this effort, the EU ceased maritime rescue patrols in the Mediterranean in March 2019, which left NGOs and southern EU member states to cope alone with the continuing migrant influx, largely from north Africa. Many have hailed Rackete and other NGO migrant rescuers as heroes, while, at the same time, they have blamed Salvini for escalating the migrant crisis.
However, since the start of 2019, fewer than 10 per cent of the 3,126 migrants who have arrived in Italy by sea have done so on NGO charity vessels, Most have been picked up by the Italian coastguard or navy. Yet Italy is criticised, by the likes of Horst Seehofer, Germany's interior minister, for stopping foreign-flag NGO ships from docking.
Why is there so little criticism of the real villain, the EU? To her credit, Rackete has commented on the failure of the EU to help her find a place to dock: 'It is a disgrace to both words: Europe and union… [N]ot a single European institution was willing to assume responsibility [for the migrants].' Moreover, when Rackete was asked about being seen as a heroine, she replied, 'I've been surprised by how personal things have gotten. It should be about the issue, about the European Union's failure to distribute fairly those who have been rescued and to take shared responsibility.'
Rackete is wrong to file a defamation lawsuit against Salvini, but at least she identifies the EU as the key problem in Europe's treatment of migrants. And she should certainly not be prosecuted for rescuing them.
Dominic Standish is the author of Venice in Environmental Peril? Myth and Reality. Visit his website here.
To enquire about republishing spiked's content, a right to reply or to request a correction, please contact the managing editor, Viv Regan.