Good riddance to these anti-democrats
Philip Hammond and Alan Duncan are among the most duplicitous politicians in Britain today.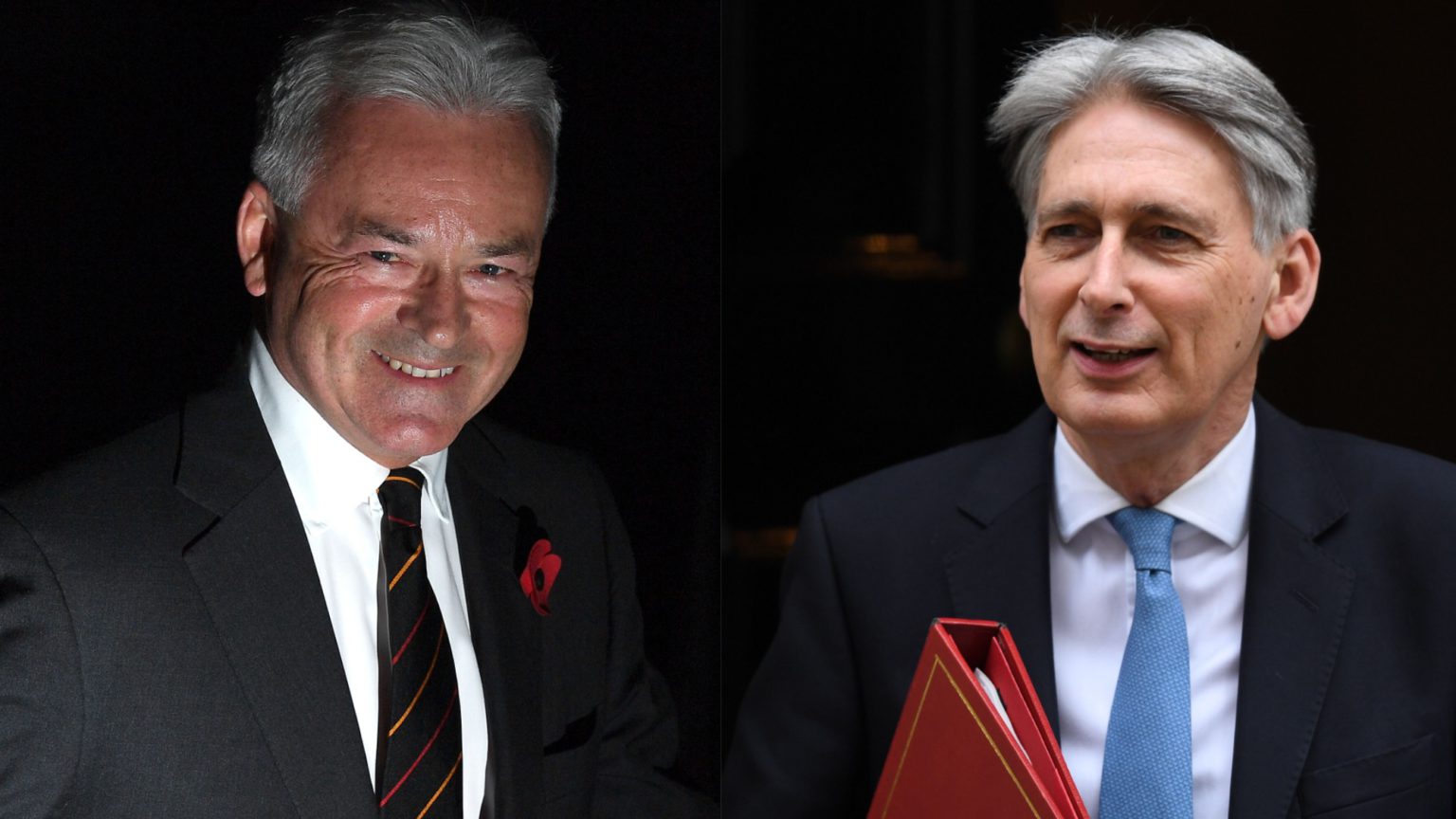 So, it's farewell to chancellor Philip Hammond and Europe minister Alan Duncan. Both men have ruled out serving in a Boris Johnson-led government. It's nothing personal – just Brexit, they say. No doubt they jumped before they were pushed.
For Hammond, a No Deal Brexit, which Johnson has pledged to keep on the table, is not something he could 'ever sign up to'. Similarly, in his resignation letter, Duncan complains of having 'to spend every day working beneath the dark cloud of Brexit'.
Johnson is often accused of duplicity. But this is a charge that could also be levelled at Hammond and Duncan. Both of them were ministers in a government that claimed its overriding purpose was to deliver Brexit. But as we are now all painfully aware, the aim of Theresa May's administration was to deliver a Brexit that kept most of the existing arrangements in place. This flew in the face of Tory manifesto commitments to leave the EU and its institutions, like the Single Market and the Customs Union – and to do so without a deal if necessary. 'No deal is better than a bad deal', was the famous mantra, printed in black and white in the 2017 Tory manifesto.
Clearly, neither man had any intention of allowing No Deal to happen. Hammond recently told BBC Panorama that, during his tenure, he did not want companies to prepare for No Deal because it 'might have damaged the economy'. Earlier in the year, a few weeks before the original Brexit date of 29 March, a cabinet member told the Telegraph that Hammond's Treasury was 'the place where No Deal planning went to die'.
Duncan's flip-flopping on Brexit is even more extraordinary. As Buzzfeed's Alex Wickham has pointed out, Duncan has switched sides numerous times. Before the referendum, according to Steve Baker, Duncan had expressed interest in chairing Vote Leave. But when he didn't get the job, he came out for Remain. When Theresa May became PM, she appointed him as Europe minister. Quite important, you might think, that someone in that role would be in favour of delivering Brexit. A year later, he rubbished Brexit as a 'working-class tantrum'.
Alan "I can't serve" Duncan career highlights

– demanding to be made chair of Vote Leave, saying UKIP "have a point"… then backing remain when he was snubbed
– passing a call from Russian pranksters up the chain to the foreign sec
– calling Brexit a working class "tantrum"…

— Alex Wickham (@alexwickham) July 22, 2019
Having fought Brexit in government, Hammond and Duncan will now fight Brexit more openly from the backbenches. Good riddance.
Picture by: Getty.
To enquire about republishing spiked's content, a right to reply or to request a correction, please contact the managing editor, Viv Regan.