In defence of Femi
The Brexit Party is worryingly litigious.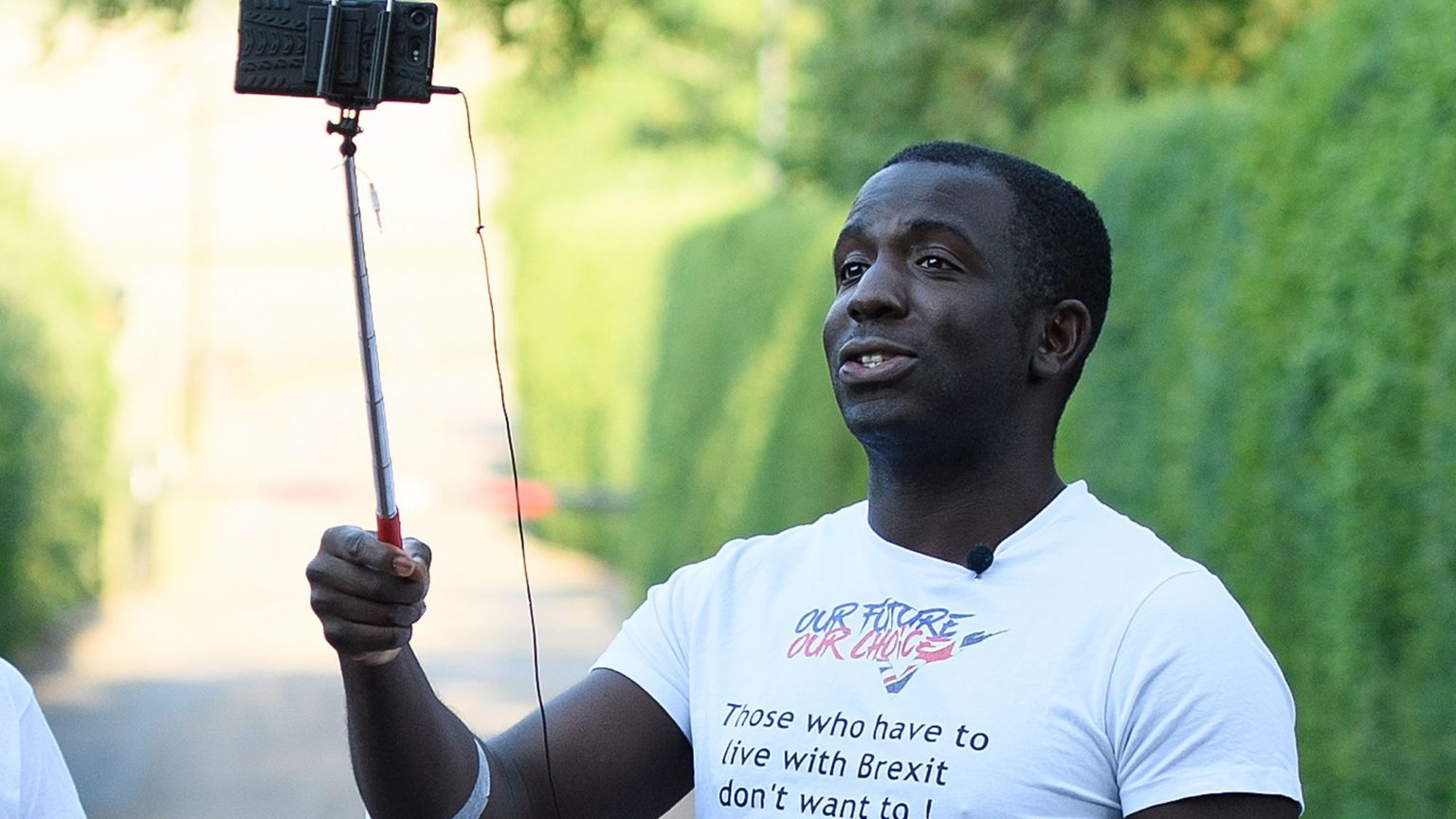 Richard Tice, chairman of the Brexit Party and a co-founder of Leave.EU, is threatening to sue Remain campaigner Femi Oluwole for defamation. Quote-tweeting Leave.EU depicting George Soros as a shadowy puppet master, Oluwole accused Tice of founding an 'overtly anti-Jewish organisation'.
How have we allowed the Brexit Party to be seen as a tolerant party when its Chairman, Richard Tice, founded an overtly anti-Jewish organisation? https://t.co/mIhWZ4PWlr

— Femi (@Femi_Sorry) July 19, 2019
Tice left Leave.EU two years before the tweet was posted and certainly shouldn't be held responsible for its output since then. Oluwole's insinuation that Tice might be an anti-Semite is a low blow and clearly incorrect. But to reach for the lawyers over an insult from a political opponent is always wrong.
People who put themselves forward in politics should not be immune to criticism or insults, no matter how harsh, unfair or even false they might be. Political debate becomes stale and meaningless if it cannot get heated and instead is policed by lawyers. Tice's legal action is more damaging to politics than the comments he is suing over. Potentially bankrupting your political opponents is nothing to celebrate.
Worryingly, the Brexit Party and its fellow travellers have form on this. They are fast becoming the most litigious political clique in Britain. In May, Tice set the lawyers on SNP MEP Alyn Smith when he called the Brexit Party a 'money-laundering front' – a claim so obviously false it wasn't even worth engaging with.
Arron Banks, the other co-founder of Leave.EU, is currently suing Observer journalist Carole Cadwalladr over her wild, conspiratorial claims that Banks received Russian money to aid Brexit. He is also threatening Netflix over its documentary about Cambridge Analytica, The Great Hack.
Isabel Oakeshott, linked to the Brexit Party, threatened legal action against the Guardian over a satirical sketch by John Crace. Oakeshott broke the story of Kim Darroch's leaked cables. Crace joked that the only way she could ever get hold of such a scoop was 'if Nigel or Arron Banks slips it to her'. In another version of the article, he suggested that Banks or Farge left the leaked emails 'conveniently tucked under her pillow'. Sexist? Certainly. But defamatory? Crace was clearly making a joke.
All this litigation needs to stop. Shouldn't the Brexit Party be standing up against snowflakery and in favour of freedom of speech?
Picture by: Getty.
To enquire about republishing spiked's content, a right to reply or to request a correction, please contact the managing editor, Viv Regan.