Meghan Markle is the worst kind of snob
That's why people dislike her. It's got nothing to do with race.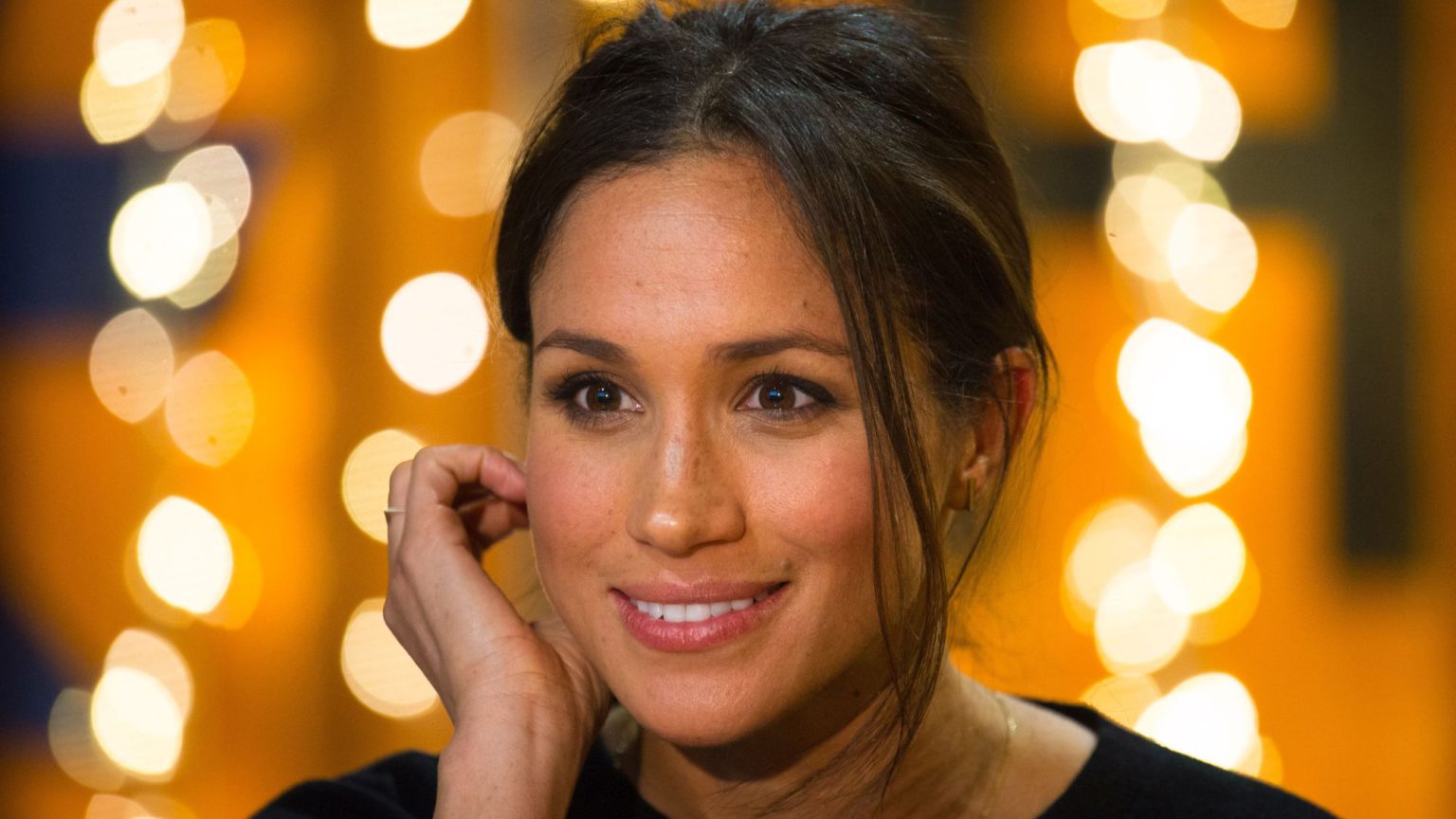 'Cry God for Harry, England, and Saint George.' Ok, so we've come a long way since Shakespeare's take on the Battle of Agincourt. But still, Cry God for Harry. Thank God we have our very own Prince Hal to instruct us in the evils of racism and lead us into the woke uplands. Having ditched the base contagious clouds of, erm, playing naked billiards in Las Vegas and dressing up as a Nazi, Harry is now out to educate us all on the problem of unconscious bias.
The Prince, as newly genned-up on racism as a students' union officer recently graduated from Intersectionality 101, has decreed that 'just as stigma is handed down from generation to generation, your perspective on the world and on life and on people is something that is taught to you. It's learned from your family, learned from the older generation, or from advertising, from your environment.' Bless him, Harry is clearly speaking from experience here. If anyone has a claim to have learned racism from his family it's the 6th in line to the throne. But the rest of us? Not so much. It's bad enough that we keep His Royal Highness in luxury without also having to endure his preaching.
Harry's great anti-racist awokening coincided with his marriage to Meghan Markle and he has led the way ever since in denouncing as 'racist' any criticism of his wife. He set the narrative back in 2016 with a letter to the press condemning the 'racial undertones' in coverage of his then girlfriend. And where Harry leads, others follow. The kind of commentators you might normally expect to oppose the monarchy, with all its inherited wealth and privilege, queue up to denounce even the slightest criticism of our Meghan.
So when, as happened yesterday, Daily Mail columnist Sarah Vine took Meghan to task for her beyond-parody guest editorship of Vogue, woke Twitter immediately rounded on Vine and leapt to the defence of Megs. Judging by the vitriol levelled at Vine, you'd expect her column to be one racial slur after another. Far from it. It's the headline, 'We Brits prefer true royalty to fashion royalty', that seems to have prompted so much anger. Now, you've really got to read between the lines here (back to Intersectionality 101, if you didn't pick up on it) but the implication, we're told, is that Meghan is being singled out as not a proper royal. She's being held to a higher standard than, say, Duchess Kate. Whereas Kate will always be 'true royalty' and the long dead Diana always 'the people's princess', poor Meghan is destined only ever to be 'fashion royalty'. In drawing this distinction, Meg's defenders argue, Vine is not only revealing her own racism but dog-whistling to the inner racist in all the ignorant Mail-reading plebs.
But the truth is that few Brits have a problem with Meghan because she is (ever so slightly) black. Precisely the opposite: in the eyes of everyone unable to stomach more than one episode of Suits, Meghan being 'biracial' (as she describes herself) and involving gospel singers and black preachers in an otherwise boring wedding ceremony is the only vaguely cool thing about her. Back in 2011, about one in 10 UK couples who live together described themselves as being in an 'interracial' relationship. This was up 35 per cent on the previous decade and is highly likely to have risen further still. Estimates suggest that there are almost one million mixed-race children being raised by interracial parents across the country.
With the possible exception of a few sad social outcasts, no one has a problem with the fact that Meghan's mum just happens to be black. No, Meghan is criticised for being snobby, elitist, hopelessly out of touch and possessing all the self-awareness of a flea. It's not Meghan's skin colour that annoys people, but the fact that she thinks nothing of donning an outfit that costs more than most people in the UK earn in a year and then getting her minders to order the public not to take photos of her. The Duke and Duchess of Sussex happily spend £2.4million of taxpayers' money on renovating their house but then keep the press away from their son's christening. Meghan has a baby shower involving private jets to New York and then tries to be taken seriously as someone raising awareness about the importance of mental health.
When Meghan wants to deflect criticism from her lavish lifestyle and petty authoritarianism, she presents herself as a social-justice warrior with lessons for us all on mental health, feminism and racism. Frankly, no one wants a princess to tell them how to think. It's preachy and condescending and hypocritical. So it's no surprise that Meghan's guest editorship of the uber glossy and stupidly expensive fashion magazine Vogue has come in for criticism. The cover features 15 women considered to be 'forces for change' (including a mirror, natch, so us ordinary folk can see ourselves as change-makers, too). Inside is an editorial penned by Meghan, and interviews with primatologist Jane Goodall and Michelle Obama – who reveals that her 15-year-old self would congratulate her on having landed such a cute husband. So, really inspirational stuff.
The criticisms of this project write themselves. The glossy pictures of women who tick boxes (black: check; brown: check; disabled: check; transgender: check) alongside adverts for designer frocks reduces any serious message to frippery. Few of the 15 women chosen have made a huge contribution to society: they have been chosen because of who they are, not because of what they have achieved. Yet we are supposed to fawn over them as role models and see them as a source of inspiration. Yuck. Vogue – exactly like feminism and royalty – is simply posh, privileged tripe.
There are heaps of reasons for people not just to criticise Meghan and Harry, but to ridicule their hypocrisy and puncture their pomposity. And not one involves the colour of Meghan's skin. Meghan comes in for criticism because she is the worst kind of snob who condescends to tell others not just what to do, but also what to think. The fact that she is biracial is completely irrelevant. Of course, there is an obvious solution for Harry and Meghan if they do not like the public attention and criticism. Harry could denounce his claim to the throne. They could give up the titles, move out of the palaces and fund their own lifestyle. I can't for the life of me imagine why they don't.
To enquire about republishing spiked's content, a right to reply or to request a correction, please contact the managing editor, Viv Regan.