Michael Buerk has a point
He may be an anti-fat snob, but he's right that unhealthy lifestyles won't bankrupt the NHS.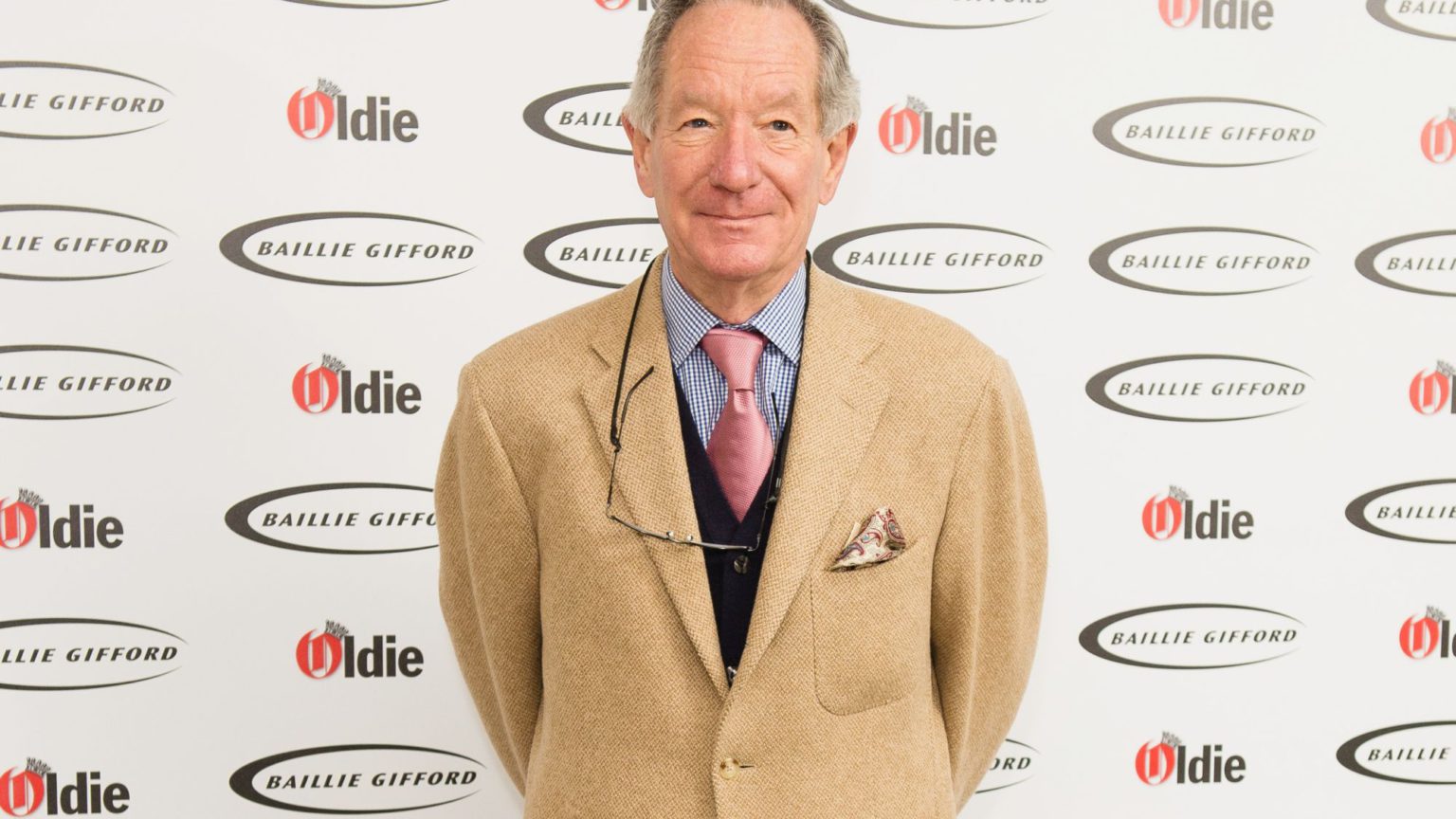 Writing in this week's Radio Times, veteran journalist and presenter Michael Buerk offers a fairly uncompromising view of obesity and autonomy. 'The obese will die a decade earlier than the rest of us… See it as a selfless sacrifice in the fight against demographic imbalance, overpopulation and climate change.' He says obesity should not be treated as a disease, but as a lifestyle choice made by the weak: 'You're fat because you eat too much.'
Putting aside Buerk's personal views on overpopulation and climate change – and his clear distaste for overweight people – he is actually right to question the frequently made claim that obesity will bankrupt the NHS. 'Who can calculate how much an obese person would have cost if they were slim? How much would he or she cost if, instead of keeling over with a heart attack at 52, they live to a ripe, dementia-ridden old age, requiring decades of expensive care? In any case, VAT on takeaways, confectionery and fizzy drinks more than covers it.' Indeed, Dutch researchers concluded in 2008 that 'if you live longer, then you cost the health system more'.
While there may be considerable outrage at this bean-counting approach to health, it is nonetheless factually correct. Providing health- and social care to older people is relatively expensive because they may have multiple chronic health problems while being increasingly frail. The obese, smokers, heavy drinkers and more will have health problems earlier, on average, than those who stay trim, eat their five-a-day and take plenty of exercise. But in terms of NHS costs, it is those who live the 'correct' lifestyle who end up costing more in the long run, simply because they need healthcare for longer.
That is before we take into account other costs to the state. Once we reach retirement age, we are entitled to a state pension, free public transport and many other benefits – and rightly so. The elderly have worked all their lives and paid taxes on the basis that the state would take care of them in their later years. The real shame is that it is not more – the state pension offers a meagre existence, if better than in the past, and social-care provision is too often patchy and underfunded. We may perhaps reach a stage where healthcare is good enough to keep those of us with 'bad habits' alive as long as the skinny snack-dodgers, but that's not the case right now. So the fewer years we receive these later-in-life benefits, the cheaper it is for the state.
Moreover, those who indulge in the 'wrong' foods are already paying more tax than those who live healthily. Buerk is right to note that crisps, chocolate, biscuits and takeaway food all attract VAT (sales tax) even before we get on to the newish tax on sugary drinks. Those extra billions are a welcome addition to government coffers. On the other hand, fresh fruit, vegetables, meat, fish and dairy products are not taxed at all.
Where Buerk is wrong is when he says, simplistically, that obesity can be explained by the fact that people simply eat too much. Obese people clearly have a greater propensity than slimmer people to gain weight. Moreover, to say it is a matter of will is to underestimate just how much sacrifice is required to get thin. Yes, you could work out for two hours a day and eat rabbit food, but that is hardly sustainable for most people. While 'fat acceptance' is all the rage, the fact is that the vast majority of fat people would much rather be thinner, and many of them make endless attempts to be thinner. In the majority of cases, the success of such efforts is relatively short-lived and the weight goes back on again. Understanding why this happens – rather than trotting out the mantra of 'eat less, move more' – could improve the lives of millions.
In the meantime, blaming fat people for their body shapes or accusing them of destroying the NHS is just plain mean. It turns biological tendencies into moral categories with which to look down on those who fail to meet society's idea of what your proper body mass index should be. Trying to nudge, harangue, tax or ban fat people into becoming thin doesn't work – it simply makes them miserable and poorer. Let's stop it.
Rob Lyons is science and technology director at the Academy of Ideas and a spiked columnist.
Picture by: Getty Images.
To enquire about republishing spiked's content, a right to reply or to request a correction, please contact the managing editor, Viv Regan.