Press freedom matters more than jailing Shamima Begum
Police want to use terror laws to confiscate journalists' notes.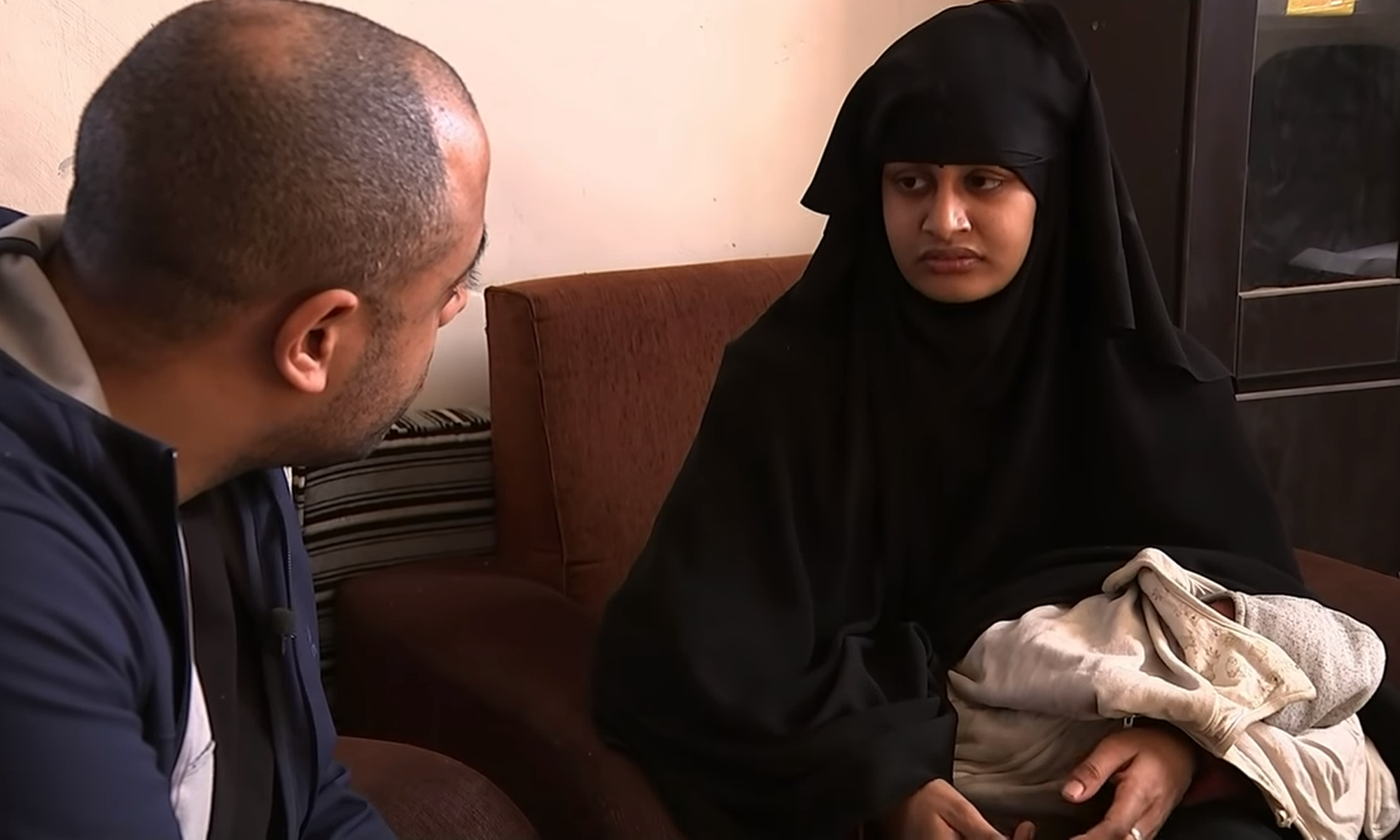 Anybody who believes in liberty and democracy should oppose police using anti-terror laws to interfere with media freedom. Even if the police grabbing journalists' notes might help to convict Shamima Begum, 'Britain's most notorious jihadi bride'.
Many of us have no sympathy for Shamima Begum, the teenager who ran away from home to join the bloodthirsty circus of the Islamic State in Syria. She is not a victim of ISIS or the UK government, but an active supporter (at least) of a terrorist death cult that slaughtered its way across the Middle East and has murdered hundreds in Europe.
So, we are not moved to demand that she be allowed to return to Britain – never mind being officially assisted to do so. If she does make it back here, she should face the law and be held accountable for whatever she has done by a jury.
But however keen anybody might be to see Shamima Begum brought to book, we should not accept the British police beating up press freedom in order to get her.
The Metropolitan Police went to the Old Bailey this week, waving the Terrorism Act 2000, to demand that journalists from The Times, Sky News and ITN hand over the notes and unpublished details of their interviews with Begum, who ran away from her family home in east London to join the Islamic State in 2015. They are said to be particularly interested in the notes of Anthony Loyd, the intrepid Times reporter who first tracked her down to a refugee camp in northern Syria in February.
At the time of writing, the court's judgement on the Met's application has not been announced. But even if the judge were to reject the police request for confiscation in this specific instance, there is a broader principle of state interference in media freedom at stake.
In the camp, Begum gave infamously unapologetic interviews to Loyd and other UK journalists in which, among other things, she defended the mass enslavement, rape and murder of Yazidi women by her ISIS comrades – and their slaughter of journalists beheaded on video.
Tory home secretary Sajid Javid then moved to strip Begum of her British citizenship, on the basis that she was also entitled to Bangladeshi citizenship, thus removing her right to return to the UK. Her family has since launched a legal challenge to that decision. The Times reports that 'the police demand to see journalists' notes may indicate that the challenge is expected to succeed'.
In other words, the Met want the reporters' complete notes as evidence to be used in any future prosecution of Begum, should she succeed in returning to Britain. Police intend to seize the reporters' notebooks and tapes as part of their attempt to build a legal case against her under UK anti-terror laws, and take a despicable and potentially dangerous young woman off the streets of London. What's wrong with that?
Plenty. No matter how worthy the cause, pretext or excuse might sound, the police should not be allowed to get away with interfering with the freedom of the media.
Journalists' ability to keep their sources and information secure is vital. It is an indispensable part of securing the story. Who would ever talk to the press in future if they thought their words were likely to be handed over to the authorities? They have agreed, after all, to give an interview, not to give evidence that could be used against them in court.
This is not about protecting 'terrorists' rights'. It is about upholding the right of reporters to unearth a story and reveal the truth, without the state looking over their shoulders, breathing down their necks or feeling their collars. There would not even be a Shamima Begum case if not for the determined detective work done by Loyd. The media have done more than enough already by giving the blundering authorities a lead via their published reports.
It is bad enough that we now have senior policemen like Britain's top anti-terror cop Neil Basu lecturing the media on what they can report, effectively appointing himself editor of the national news. It is not reporters' job to act as coppers' narks, making the police and prosecutors' case for them.
The use of anti-terrorism legislation to interfere with the freedom of the press is a hallmark of authoritarian states around the world. The events of this week in London should remind us of the need to keep a wary eye out for the use of the same tactics much closer to home.
The fact that any notes the police seize from the press might be used to bring a case for assisting terrorism should not make the seizure any less objectionable. Indeed, these are the hard cases where we need to stand most firmly for press freedom and journalistic independence, with no ifs or buts.
To enquire about republishing spiked's content, a right to reply or to request a correction, please contact the managing editor, Viv Regan.