'The hijab is a symbol of discrimination'
Shaparak Shajarizadeh was persecuted for joining Iran's anti-hijab movement.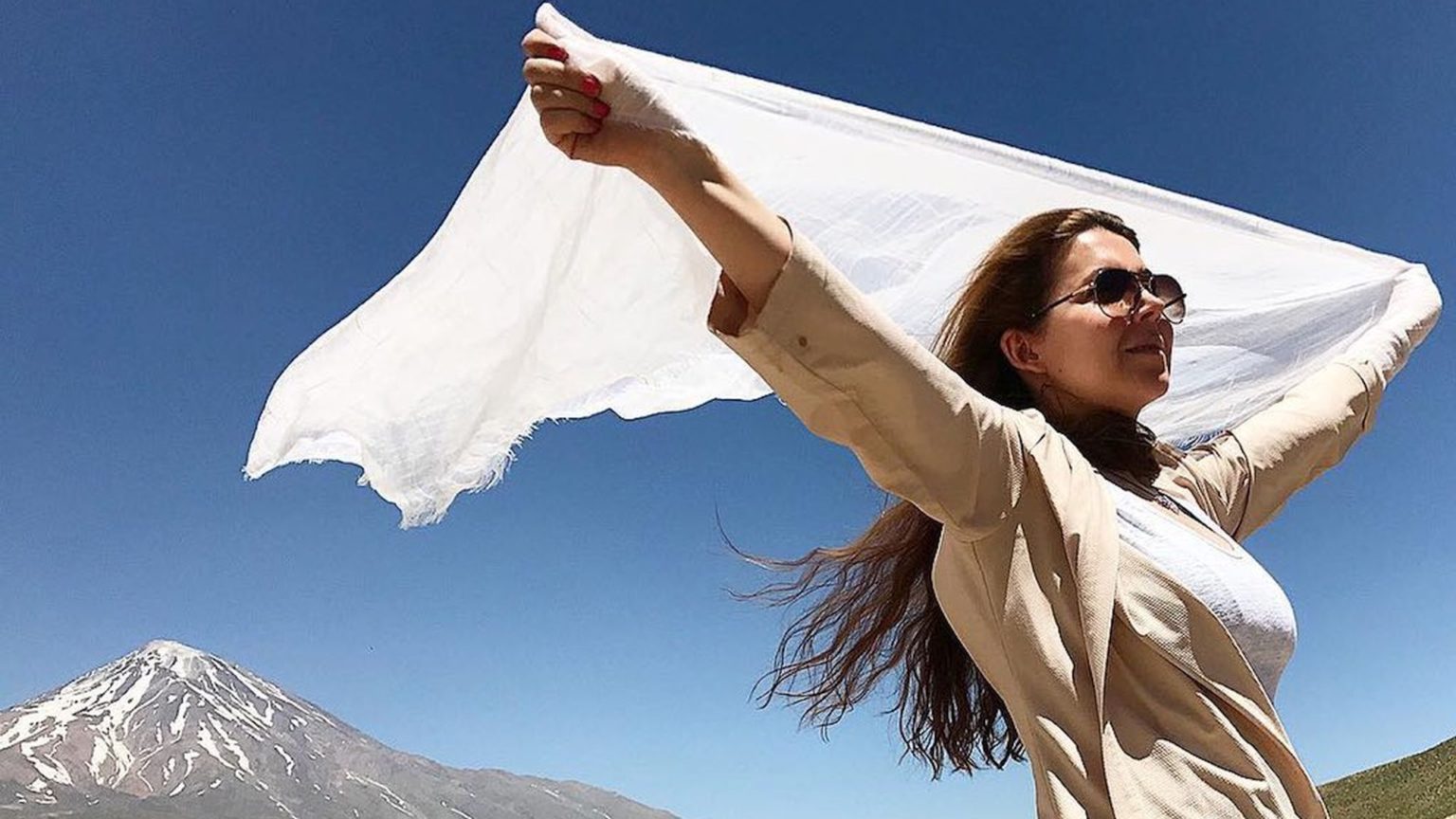 The White Wednesday movement began in 2017. Iranian women took to social media to post films of themselves wearing white and discarding their hijabs. Since the Iranian Revolution of 1979, women have been forced to cover their hair in line with strict Islamic modesty laws. Shaparak Shajarizadeh had been taking part in White Wednesdays before she was forced to flee to Canada. spiked caught up with her a few weeks ago to find out more about the movement and the Iranian regime's treatment of dissenters.
spiked: What first led to you protesting against the compulsory hijab in Iran?
Shaparak Shajarizadeh: I was fed up and tired with the oppression. I was waiting for a movement, waiting for a sign to do something. When I got to know the White Wednesday movement, I felt like this was the moment I could finally do something and use my own voice. I had never believed in the hijab. The hijab is not a part of Iranian culture. For me, as a woman in the 21st century, the world is changing and people are changing. The hijab is a symbol of sex discrimination, so I never believed in it. I have never worn a hijab properly in my life.
spiked: Were you afraid of the consequences of protesting?
Shajarizadeh: Yes, I was afraid. But I also had no idea how cruel the authorities could be. I had some friends who wanted me to stop. Some of them had relatives who were arrested and warned me about what might happen. Even so, I couldn't stop. Every time my husband asked me to stop, I could only say, 'I can't'. I knew it would be dangerous, but I had no idea that the police would charge me and accuse me of so many things that I hadn't done.
I was sent to jail twice. The first time I was arrested, I tried to be honest with the investigators. I tried to reason with them. I started talking about women's rights and the Suffragettes. I answered all of their questions. They sent me to a cell that night. But the next morning everything had changed. They accused me of being a spy. They accused me of acting against national security, of colluding against the country. They beat me up, too. Because they can only hold you for a few days for removing your hijab, they try to find other things that they can pin on you. They also tried to say I was an atheist and that I did not believe in Islam – the punishment for this is death.
spiked: What happened after that?
Shajarizadeh: The third time I was arrested, I was with my son. This was very scary. I realised they were not going to leave me alone so I decided to leave the country. I knew that if I went to the airport, they would try to arrest me. So I went to Turkey. From there, I went to Canada. I had a tourist visa for Canada in my passport. I had already planned to meet friends in Canada and my sisters in the US last summer before everything happened.
spiked: What has the international response been like?
Shajarizadeh: We had a lot of support from the media and from human-rights organisations. Some politicians have also started talking about the women's-rights situation in Iran. But, at the same time, the human-rights situation gets buried whenever politicians want to negotiate or deal with Iran. The UN has even put Iran on its women's-rights committee. Iran is one of the highest-ranking countries for women's-rights violations. I was very disappointed to see that. I don't think the UN has done anything for women's rights in Iran.
spiked: Are you worried about the women still in Iran?
Shajarizadeh: I was one of the first women who got arrested during our campaign. I was lucky to have my friend as my lawyer. During my arrest and while I was in jail, I wasn't allowed any access to her and she could not see me. But she did everything she could to get me out on bail. Sadly, a few days before my trial, after I had left for Canada, they arrested her. She is still in jail and she is still fighting for our cause. She is not wearing her hijab – even inside the prison. She faces many years in jail.
There are lots of other women, one of my closest friends is also in jail. Again, she was accused of collusion against national security. She hasn't even been allowed out on bail. There are lots of women who have been put in jail alongside hardcore criminals. Their lives are in danger. The human-rights situation in Iran is the worst it has been in the past 40 years.
Shaparak Shajarizadeh was talking to Fraser Myers.
To enquire about republishing spiked's content, a right to reply or to request a correction, please contact the managing editor, Viv Regan.