The unbearable wokeness of Tarantino's critics
Counting the lines assigned to women has replaced serious critical analysis.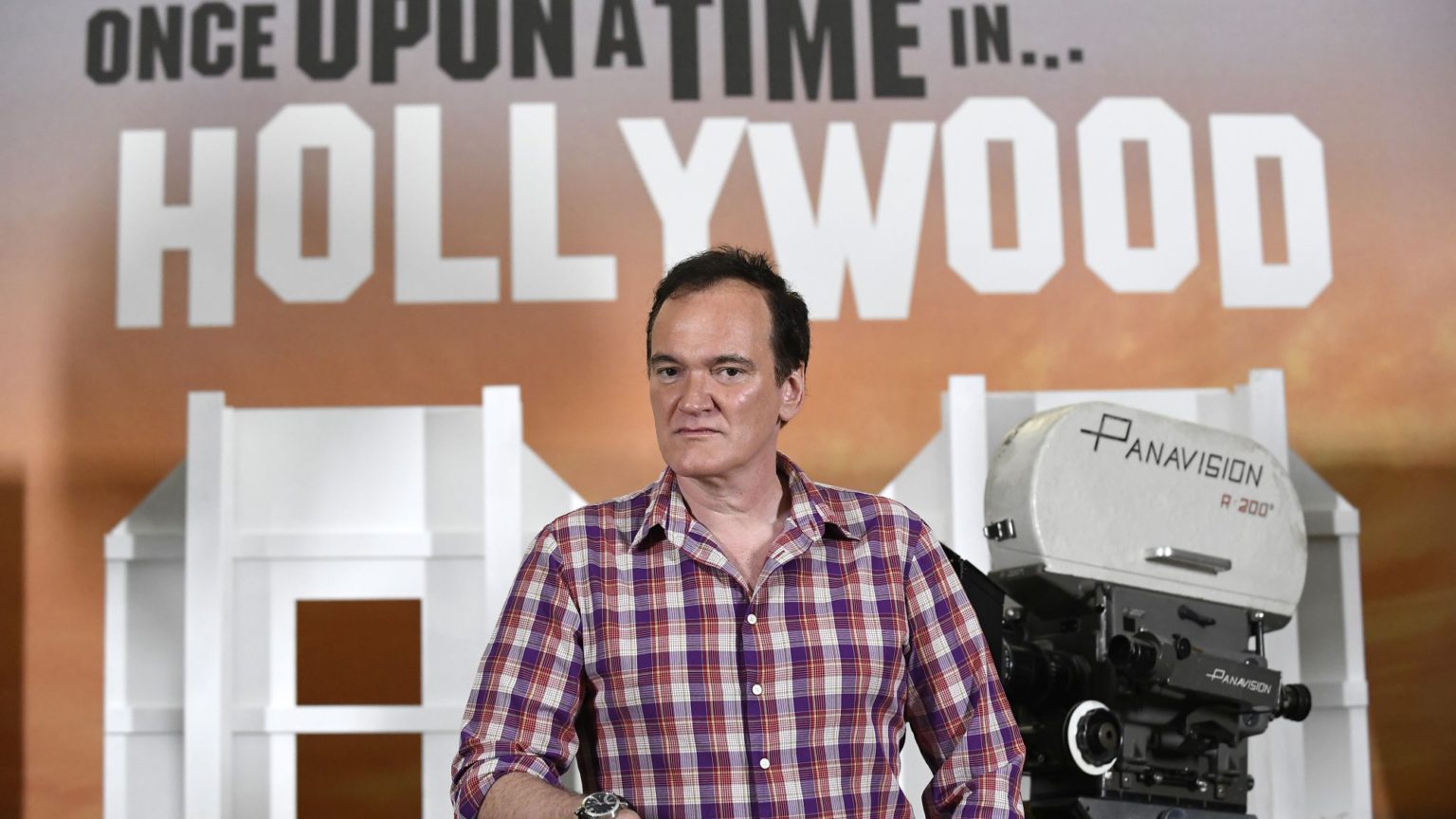 Warning: this article contains spoilers
If anybody is still uncertain about the extent to which woke identity politics has corroded the arts, one need look no further than the mainstream critical response to Quentin Tarantino's new film, Once Upon a Time in Hollywood. I have argued elsewhere on spiked that good criticism is characterised by a balance of individuality and objectivity. Of course, we expect critics' interpretations to be informed by their own temperaments and tastes. But we also need them to stop their ideological leanings from overwhelming their critical faculties.
I am always most attracted to work that divides audiences and reviewers, and I would be keen to read an intelligent critique of Tarantino's latest tour de force. But for all my efforts, I have yet to find a single negative review that doesn't favour tedious moralising over meaningful analysis. Richard Brody in the New Yorker complains that the film is 'obscenely regressive', 'ridiculously white', and 'celebrates white-male stardom'. Matthew Rozsa in Salon dismisses it as 'sexist historical revisionism'. Writing for the Observer, Wendy Ide mars an otherwise insightful review by expressing frustration at 'the positioning of middle-aged white males as the real victims'.
Those critics who have become subsumed into the cult of wokeness can rarely lay claim to individuality in their analysis. The cumulative effect feels like the product of a hive mind, one that is less concerned with artistic merit than with matters of diversity, inclusivity and representation. Just as the BBC rated Game of Thrones episodes based on the proportion of dialogue assigned to female characters, Time magazine published an article entitled 'We Counted Every Line in Every Quentin Tarantino Film to See How Often Women Talk'. And yes, the exercise is as fatuous as it sounds.
Brody's New Yorker review is particularly egregious. It's a well-written piece that is rendered incompetent by a myopic devotion to identity politics. 'It's far more revealing about Tarantino than about Hollywood itself,' Brody remarks. One would hope so, given that Tarantino is an auteur rather than documentary filmmaker. Needless to say, Brody's criticism would be best levelled elsewhere. His review says far more about him than the movie it purports to assess.
One of Brody's many bugbears is the representation of Bruce Lee, played by Mike Moh, who is humiliated in a scuffle with stuntman Cliff Booth (Brad Pitt) on the set of The Green Hornet. Shannon Lee (Bruce Lee's daughter) has described the portrayal as 'irresponsible' and 'belittling'. Former basketball player Kareem Abdul-Jabbar considers it 'somewhat racist'. Lee biographer Matthew Polly calls it 'inaccurate'. In reality, the scene in question is a strong comedic set piece with an impressive performance from Moh, which also happens to serve an important function in the narrative. A screen idol like Bruce Lee hardly needs to be protected from caricature, and it is surely demeaning to his legacy to suggest otherwise.
As to the question of whether or not Cliff could have bested Lee in a fight, Tarantino has this to say: 'If you ask me the question, "Who would win in a fight: Bruce Lee or Dracula?", it's the same question. It's a fictional character. If I say Cliff can beat Bruce Lee up, he's a fictional character so he could beat Bruce Lee up.' Unlike his woke critics, Tarantino understands the difference between art and reality.
It's not a distinction that troubles film critic Larushka Ivan-Zadeh. Writing for The Times, she attacks Tarantino's 'sadistically violent, casually racist and misogynistic fantasies, which, he insists, are just movies, not real life'. She identifies a number of supposedly offensive instances of violence against women in Tarantino's back catalogue, which not only reveals her ongoing struggle with the concept of fiction, but also conveniently neglects the fact that his male characters tend to fare even worse.
The most ludicrous response to the film has come, perhaps predictably, from the Guardian. Indulging in the most spurious cod-psychoanalysis, Caspar Salmon claims that 'Tarantino's filmography reveals a director in search of increasingly gruesome settings to validate his revenge fantasies and confer legitimacy on his bloodthirst'. Again, the charge of misogyny is made on the grounds that Tarantino depicts 'morally repellent' violence against women. Identity politics has turned contemporary film critics into prissy, sermonising Mary Whitehouses, determined to see artists as moral educators for those poor, suggestible plebeians who might be exposed to dangerous work.
Much of the opprobrium in the press has centred around Tarantino's depiction of Sharon Tate (played by the brilliant Margot Robbie). Tate was an actress and the wife of director Roman Polanski. Her murder at the hands of members of the Charles Manson 'family', along with her three houseguests and her unborn child, provides the backdrop to the fictional story of TV and film actor Rick Dalton (Leonardo DiCaprio) and his stuntman Cliff. Dalton lives on Cielo Drive in the Hollywood Hills, next door to Polanski and Tate's residence where the murders took place on 8 August 1969. Many have since romanticised this date as marking the sunset of the 'golden age' of Hollywood, and there is little doubt that Tarantino's affection for this era is the film's driving force.
Sharon Tate was on the cusp of stardom when Tex Watson, Susan Atkins and Patricia Krenwinkel – acting on the instructions of their cult leader Manson – invaded her home and butchered the occupants. Tate had appeared in Polanski's film The Fearless Vampire Killers (1967) and had been nominated for a Golden Globe for her performance in Valley of the Dolls (1967). Young, talented and beautiful, she had all the makings of a screen icon. Her death looms large throughout Once Upon a Time in Hollywood. Much like the audience in a Greek tragedy, we know what is coming. Tarantino allows us glimpses of her day-to-day life. She dances to Paul Revere records in her home, goes to a party at the Playboy Mansion, buys her husband a copy of Tess of the d'Urbervilles (another woman whose life is unjustly cut short). The inevitability of her murder adds potency to these snapshots. As Tarantino himself put it, 'She has been defined by the tragedy of her ending. So I thought there was something special about just seeing her live life.'
So when a New York Times reporter at the Cannes Film Festival asked Tarantino why Tate wasn't assigned more dialogue in the film, he was right to point out the stupidity of the question. The moments when Tate is alone, and therefore unlikely to be speaking, are some of the most powerful in the film. In one key scene, we see Tate attend a screening of The Wrecking Crew (1968), in which she played a minor role. She spends much of the time enjoying the responses of the audience, who laugh along at her performance. Anyone in the creative arts will appreciate the harmless vanity of seeing one's work appreciated by strangers. It is a simple conceit, made poignant by our knowledge of the future she was to be denied. Ivan-Zadeh dismisses the scene as mere 'masturbatory fantasy' because, like all critics with an intersectionalist bent, she is more interested is passing moral judgements on the filmmaker than assessing the merits of his work.
For those who understand that cinema is a quintessentially visual art, and who reject the idea that a character's impact can be measured by a quick word-count, it is clear that Tarantino's depiction of Tate is a gesture towards the iconic onscreen status that, in reality, was thwarted by her premature death. The effect is accentuated by her relative silence. We can admire her, catch brief moments of her life and speculate about her private thoughts, but there our relationship ends. So when the Guardian's Caspar Salmon insists that Tarantino should have spent more time 'fleshing out the character', he is spectacularly missing the point. Icons cease to be icons once we know them too well.
The success of Once Upon a Time in Hollywood neither stands nor falls on its putative morality. But if the woke critics are right, and movies ought to be morally pure, there is certainly a case to be made in Tarantino's favour. In his version of events, Sharon Tate lives on, while her would-be murderers are gruesomely dispatched. For all Salmon's handwringing about how 'it's rancid to stage these killings as entertainment', the sheer extremity of the violence in the final act pivots the film into laugh-out-loud absurdist territory. It's a tradition that goes back at least as far as Shakespeare's Titus Andronicus, whose excessive brutality is far funnier than many critics have been willing to admit. That the moralists have taken umbrage at a film that punishes the guilty shows the incoherence of their position. In Tarantino's Hollywood, the golden age does not draw to a close with the screams of the innocent. Instead, Sharon Tate emerges victorious, and Charles Manson's devotees are degraded to mere stooges of high farce. It's surely no less than they deserve.
Andrew Doyle is a stand-up comedian and spiked columnist. His book Woke: A Guide to Social Justice (written by his alter-ego Titania McGrath) is available on Amazon.
Header picture by: Getty.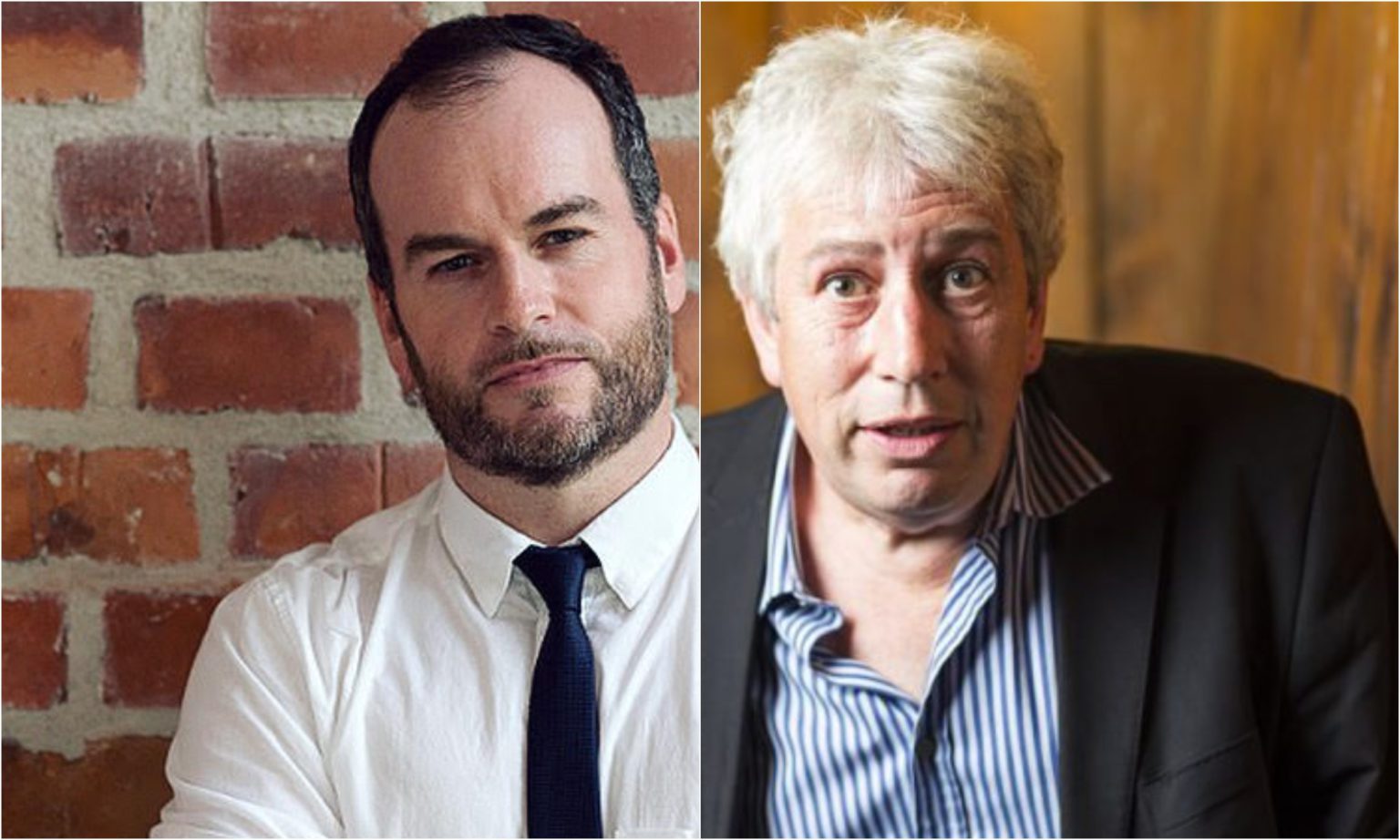 Rod Liddle and Brendan O'Neill
– live in London
Podcast Live
Podcast Live, Friends House, London, NW1 2BJ – 5 October 2019, 2.30pm-3.30pm
To get tickets, click the button below, then scroll down to The Brendan O'Neill Show logo on the Podcast Live page.
To enquire about republishing spiked's content, a right to reply or to request a correction, please contact the managing editor, Viv Regan.