Hong Kong: the democracy movement marches on
The protesters will not be bought off with measly concessions.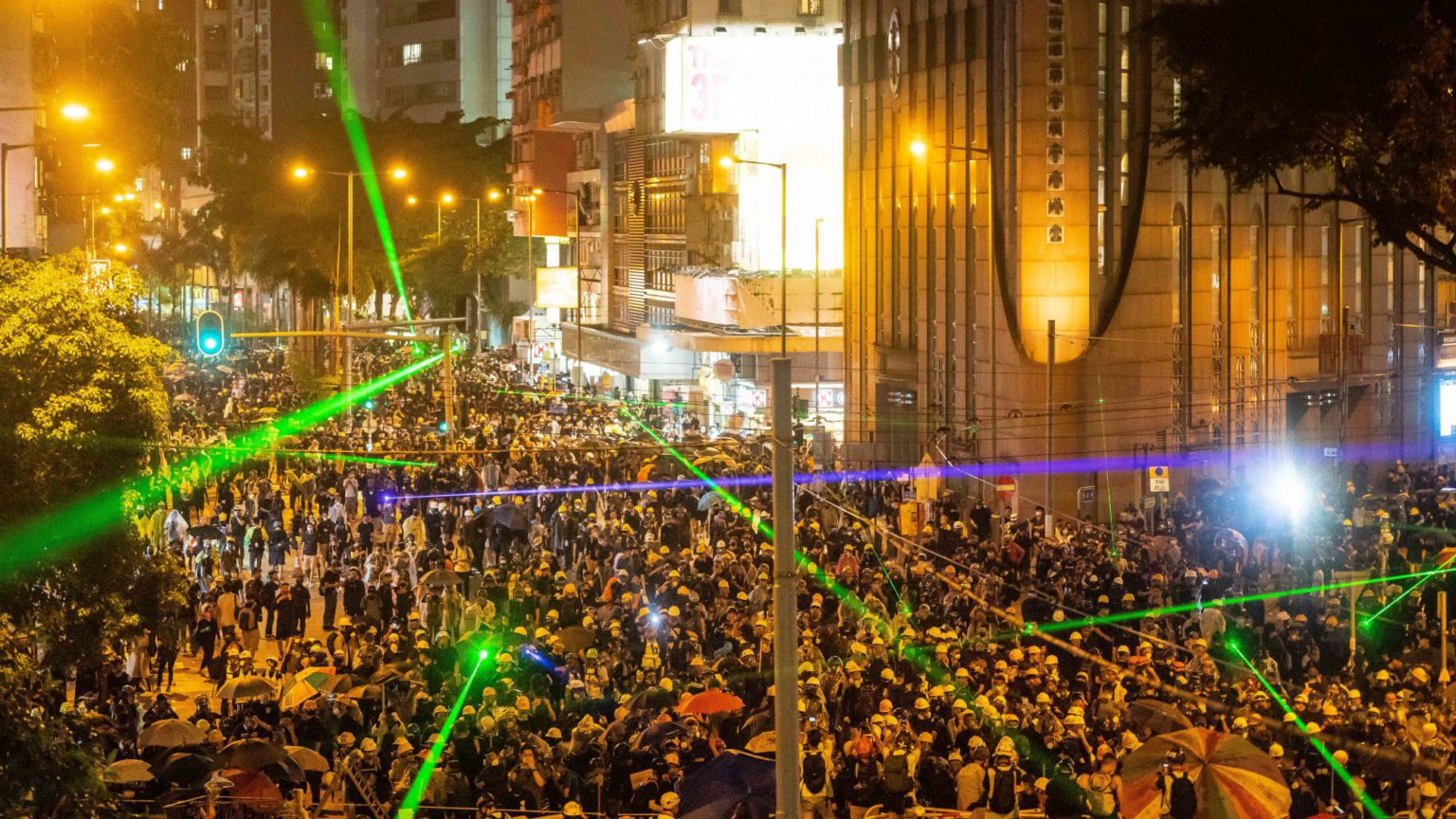 In a leaked speech to a group of businesspeople last week, Hong Kong's chief executive, Carrie Lam, reportedly said that if it were up to her, she would withdraw the government's hated extradition bill that has ignited weeks of protest and unrest. In part, she said, because it might allow her could go to the hairdressers in peace. But Lam is deluded if she thinks withdrawing the bill would put an end to Hong Kong's current turmoil.
The atmosphere in Hong Kong is so tense that when Lam finally announced her intention to withdraw the bill, some in the opposition refused to believe her. Instead, they pored over the minutiae of parliamentary procedure to argue that a vote to withdraw the bill could in fact be used to pass the bill. This may be technically true – but it is a far-fetched prediction. Lam, who has been given Beijing's blessing to kill the bill, is likely to stick to this promise at least.
Lam is facing immense pressure from Beijing to bring an end to the protests before 1 October – the 70th anniversary of China's communist revolution. Lam has also been under pressure from the US. Since 1992, the US has treated Hong Kong as a distinct jurisdiction to China for trade and travel purposes. Senators have argued that this status could be renewed annually, allowing them to monitor the human-rights situation.
As the 70th anniversary looms, the Chinese Communist Party doesn't have much to celebrate. Taiwanese sentiment is moving further against the mainland and the economy is facing downward pressure from the trade war with the United States. China is also facing flak over its treatment of Uighur Muslims, and the Belt and Road Initiative is starting to be seen by international observers as overhyped at best and a national-security threat at worst.
The Hong Kong protests are almost guaranteed to add to China's woes. The opposition movement has many more demands than just the withdrawal of the extradition bill which it insists must be met before the protests can end. Certain demands have already been refused. Lam has refused to downgrade the status of demonstrations from 'riots' to 'civil unrest' and has refused to grant amnesty to the roughly 1,000 protesters arrested so far.
Even Lam's concessions have a long way to go. For instance, she has proposed an inquiry into police brutality. But it will be led by a toothless police watchdog and will be nothing like the fully independent inquiry demanded by the opposition. Since the demand for an inquiry was first made, police brutality has continued unabated. In recent days, police have beaten up passengers on a subway train and have hospitalised a young person with a broken neck. The police violence is random and at times not even targeted at protesters. Police aggression has even been directed at schoolchildren.
Beijing, meanwhile, seems to think it can intimidate Hong Kongers into silence. One of the main pro-democracy demands is that China stick to its commitment to 'One Country, Two Systems'. This is being portrayed in the media as a foreign-funded threat to the mainland that could retroactively justify any military intervention. Last night, the home of Jimmy Lai, owner of Hong Kong's most popular newspaper, the pro-democracy Apple Daily, was firebombed, fortunately with no casualties.
The Hong Kong public has not been intimidated by these provocations. They are more determined to resist – and are doing so creatively. Protesters have built makeshift shrines at the Prince Edward subway station following an infamous episode of police brutality. Other train stations have been trashed in order to financially damage the metro operator, the MTR Corporation. MTR is now seen as an arm of the state after it closed down services which could have been used by protesters. At weekends, the airport is subjected to a 'stress test' as protesters clog up all available transport to bring it to a halt. According to Hong Kong Free Press, working-class Hong Kongers are voicing their frustrations with the regime – literally – with nightly mass screaming sessions.
Another Lam initiative is her call for an inquiry into Hong Kong's social conditions. The implication (and delusion) is that the real causes of the protests are economic. Inequality is rising and the cost of living is extremely high. It is certainly true that Hong Kong's elites have run out of ideas for reinvigorating the economy beyond property development and funnelling money in and out of China. But the notion that resolving these issues will satisfy Hong Kongers' demands is false. The key demands are not for better jobs or housing but for the autonomy and democracy that was promised to Hong Kong under its Basic Law.
The loss of autonomy is not a figment of protesters' imaginations. Even the sober credit-rating agency, Fitch, has downgraded Hong Kong's credit rating on this basis. 'The gradual rise in Hong Kong's economic, financial, and socio-political linkages with the mainland implies its continued integration into China's national governance system, which will present greater institutional and regulatory challenges over time', it warned in a statement. Fitch's announcement has certainly spooked Lam, who has come out to defend the currency by asserting that the last few months of protest have certainly not diminished 'One Country, Two Systems.'
Hong Kong's leadership is clearly rattled by the ongoing protests – but it is nowhere close to calming them down.
Mischa Moselle is a Hong Kong-based writer and English language teacher.
Picture by: Getty.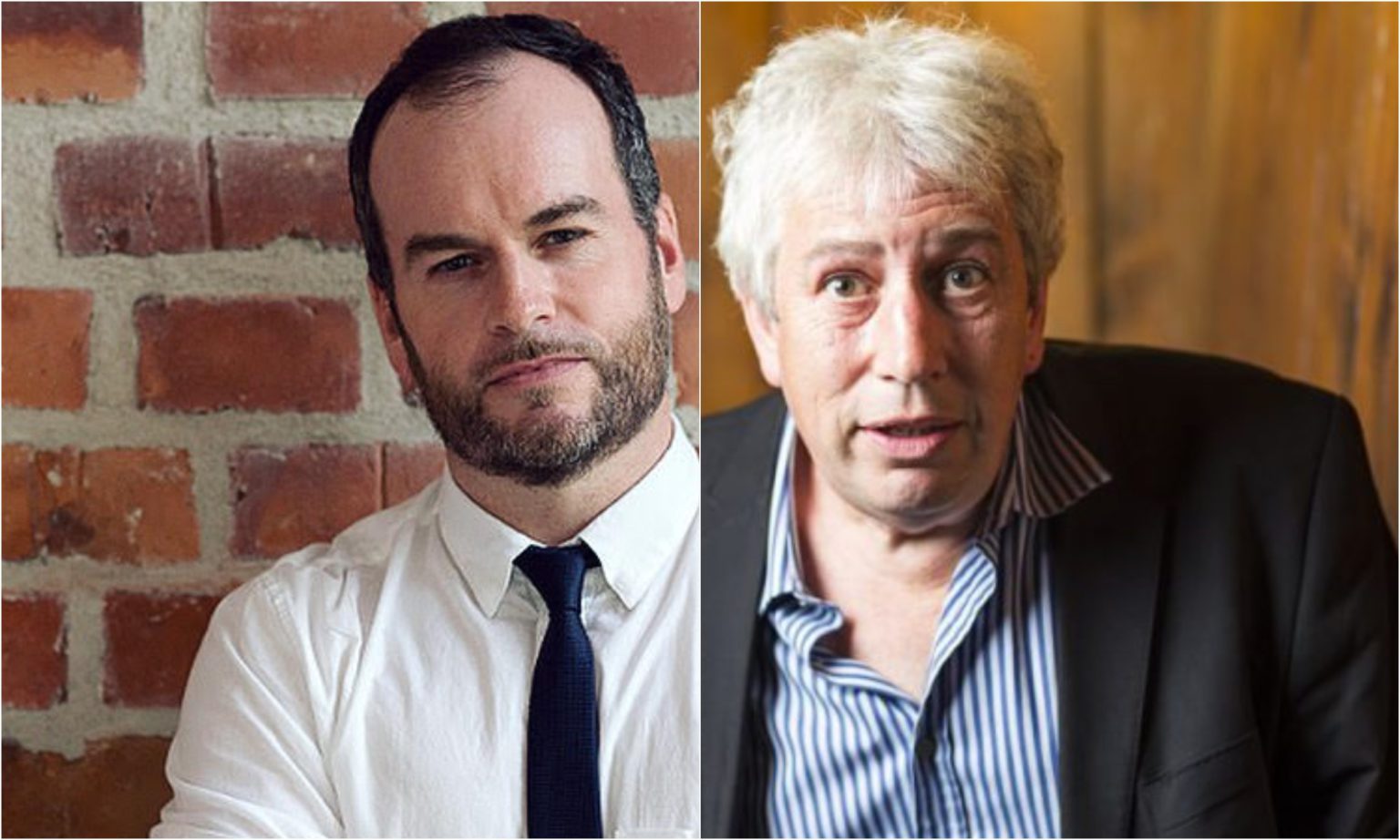 Rod Liddle and Brendan O'Neill
– live in London
Podcast Live
Podcast Live, Friends House, London, NW1 2BJ – 5 October 2019, 2.30pm-3.30pm
To get tickets, click the button below, then scroll down to The Brendan O'Neill Show logo on the Podcast Live page.
To enquire about republishing spiked's content, a right to reply or to request a correction, please contact the managing editor, Viv Regan.