Turning Brexit into a crime
Remainers are using the law to subvert the will of the people.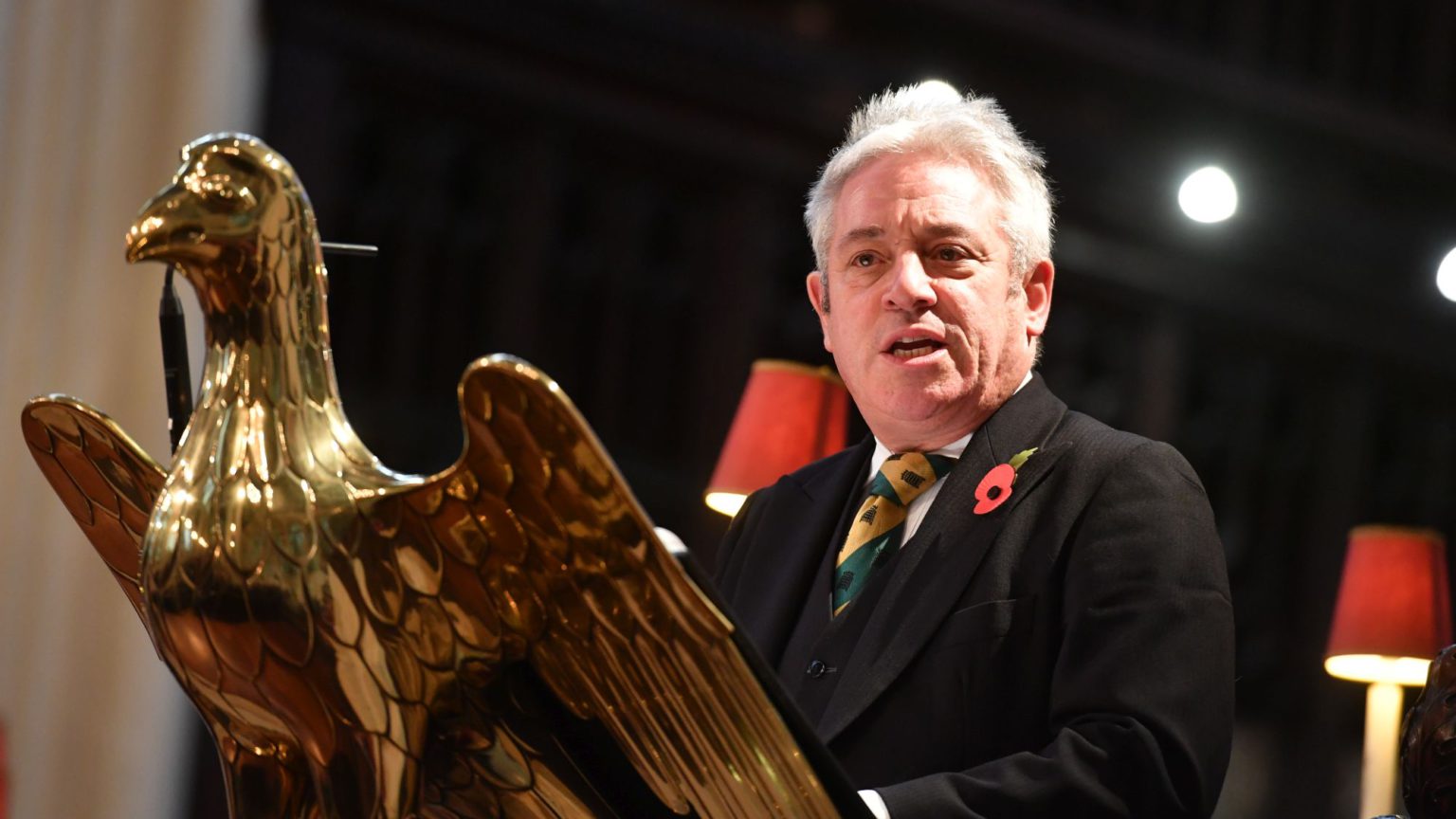 This is Brendan O'Neill's editorial from spiked's Friday newsletter. Sign up here.
This week, the Remainer elite's war on democracy reached fever pitch. There is now a distinct whiff of autocracy in their campaign to overthrow Brexit. Their aim seems to be to criminalise Brexit, to make it an actual offence to walk away from the European Union.
Remoaner politicians constantly complain about the rhetoric of Brexiteers. But this week their own rhetoric became genuinely alarming. They now speak openly about imprisoning those who try to bring about a clean-break Brexit ('No Deal'). They compare politicians who refuse to extend Britain's membership of the EU to common criminals.
So John Bercow, the puffed-up Speaker who abused his position in parliament to try to subvert the people's will, says Boris Johnson will be no better than a 'bank robber' if he refuses to delay Brexit and take No Deal off the table.
Because the Benn Bill voted through by MPs last week outlaws No Deal and demands an extension to our membership of the EU, anyone who defies it is just a no-good criminal, Bercow says.
Meanwhile, anti-democratic lawyers are taking legal action in Scotland to 'compel Boris Johnson to seek an extension to Article 50'. One of these lawyers – Jolyon Maugham – has said of Boris: 'he'll either see the extension or he'll go to prison.' That is, keep us in the EU or you will go to jail.
These people have lost it. It is a striking insight into their tyrannical mindsets that they can so casually speak of criminalising and jailing anyone who wants a clean-break Brexit and wants it now.
They are using the law to make it a crime to pursue the thing that millions of people voted for: leaving the EU. This genuinely feels like a coup, where a tiny but powerful elite uses its power and its connections to make it a crime for politicians to be faithful to the people's will. They are tearing apart the democratic fabric of this nation.
Sign up to spiked's weekly newsletter – and our long-reads newsletter – below:
To enquire about republishing spiked's content, a right to reply or to request a correction, please contact the managing editor, Viv Regan.