Save us from our fellow citizens!
It wasn't Boris who behaved embarrassingly in Luxembourg – it was the Remoaner protesters.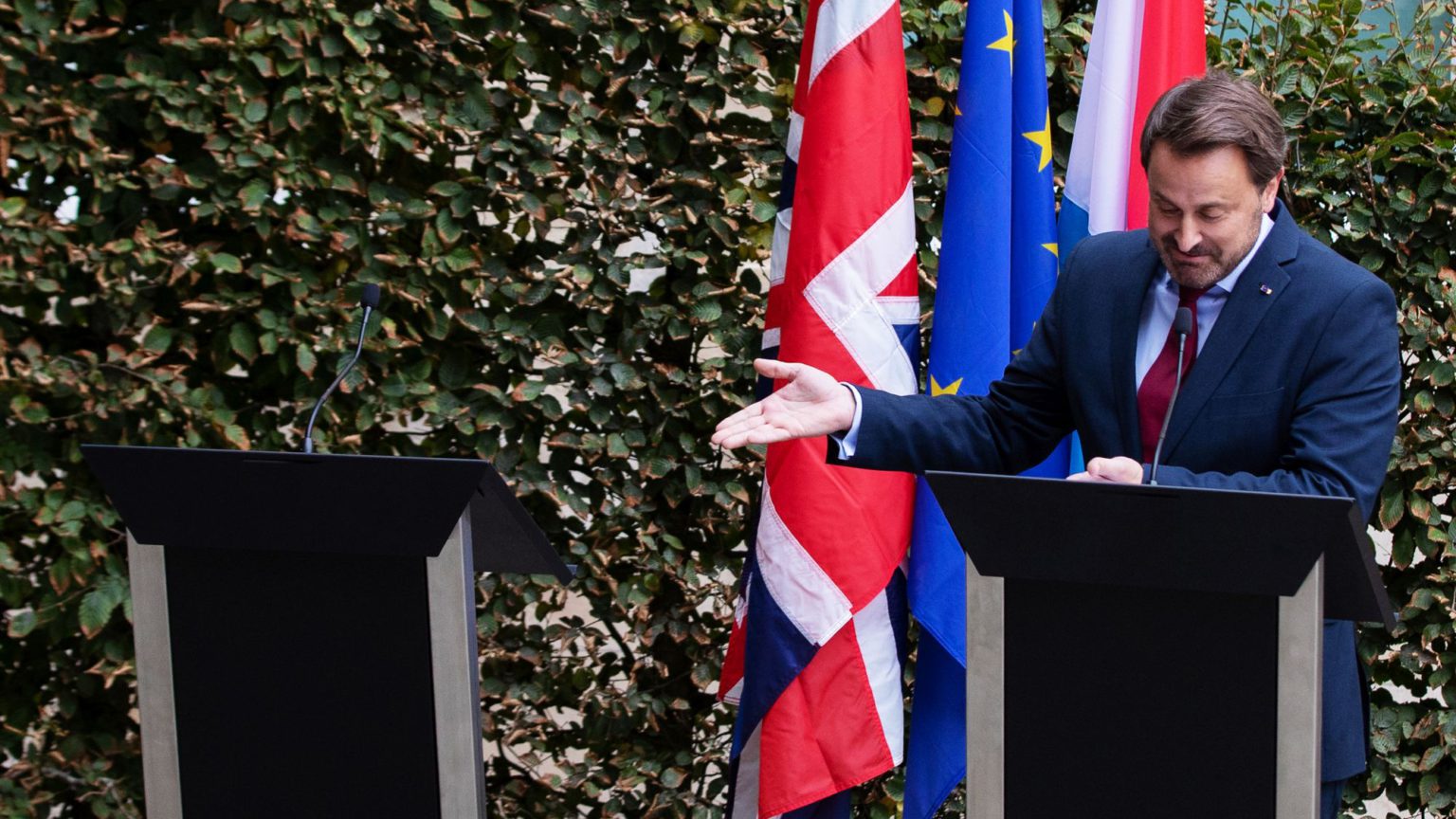 What a humiliating spectacle that was in Luxembourg yesterday. No, I don't mean Boris Johnson dodging a press conference lest he get booed by the gathering of noisy depressed Remoaners. I mean the behaviour of the Remoaners themselves. 'Save us, Michel!', these British expats and protesting daytrippers hollered at the EU's Brexit negotiator, Michel Barnier. 'Save us, Bettel!', one protester shouted at the Luxembourger PM, Xavier Bettel. He responded with a gentle, imperious wave, like an emperor assuring a slave that everything will be just dandy.
Have you ever witnessed anything so supine, so fundamentally sad? I knew there was a hardcore of middle-class Remoaners who think leaving the EU will turn Britain into a Cormac McCarthy-style dystopia in which Hampstead will run out of gruyère cheese and you won't be able to get a good bottle of Rosé Brut in any Waitrose within the M25. But even so, this 'save me' lark is pathetic. You've heard of Battered Wife Syndrome; this looks like Battered Voter Syndrome, where people become so used to having all their political decisions made for them by grey men in grey suits in grey buildings in Brussels that they feel they can no longer cope with the onerous burden of being a democratic citizen. 'Save us from thinking for ourselves', these willing servants of empire were essentially saying.
And of course it isn't just those protesters in Luxembourg who display such colossal self-doubt and such a warped yearning to be ruled by others. This is the outlook of Remoanerism in general, of the entire, increasingly hysterical liberal-elite movement to keep Britain in the EU against the will of the people.
Indeed, what was most striking about the debacle in Luxembourg yesterday was the perfect symbiosis that now exists between Remoaners and the EU. They complement each other exactly. On one side we had middle-class Brits essentially saying, 'Save us, look after us, govern us', and on the other, we had arrogant Eurocrats who can't understand why anyone would not want to be ruled over by such wonderful and intelligent people as them essentially saying: 'Sure! We'd love to.' It was a fascinating snapshot of the extent to which Remainer elitism is not an independent political movement at all, but rather is a tragically obedient footsoldier of the EU bureaucracy.
The whole thing in Luxembourg was weird. Boris's ducking-out of a press conference was the least weird thing, in fact. It looked like a massive set-up. The whinging Remoaner protesters were allowed to get very close indeed to the press-conference lecterns, which is highly unusual in the stiff, illiberal world of EU meetings. Do you think rowdy Brexiteers would be allowed to get anywhere near Jean-Claude Juncker when he's giving one of his pontificating press addresses? Get real. They'd be kettled miles away. Boris's request to move the press conference somewhere else was denied, so Boris was a no-show, and, boom, his lectern was unoccupied, allowing Bettel to gesture at it and moan about Brexit, the referendum campaign, British politics, etc etczzzz. Cue paroxysms of editorial joy in Britain's Remoaner media.
Anti-Brexiteers in the UK lapped it up. Of course they did. Nothing pleases them more than the sight of sophisticated Europeans (as they see continental politicians) lambasting stupid, narrow-minded Britain (as they see their own country and its dim-witted inhabitants). Between the 'save us!' desperation of the assembled protesters and the whooping and cheering of Remainers in the British media as Bettel and others had a pop at the 'Incredible Sulk' Boris Johnson, we could see what the Remainer meltdown has become: an expression of middle-class rage against Britain, its people, and its capacity to cope as a sovereign, independent nation.
Orwell echoed over the day: 'England is perhaps the only great country whose intellectuals are ashamed of their own nationality.' And ashamed of their fellow citizens, and of how we use our votes, and of the fact pesky, irritating democracy means us idiots must apparently get our way. That's what 'save us' really means – save us from our fellow citizens. Britain's liberal elites long to stay bound to the technocracy of the EU because they cannot abide the masses who make up the democratic sphere in their own nation.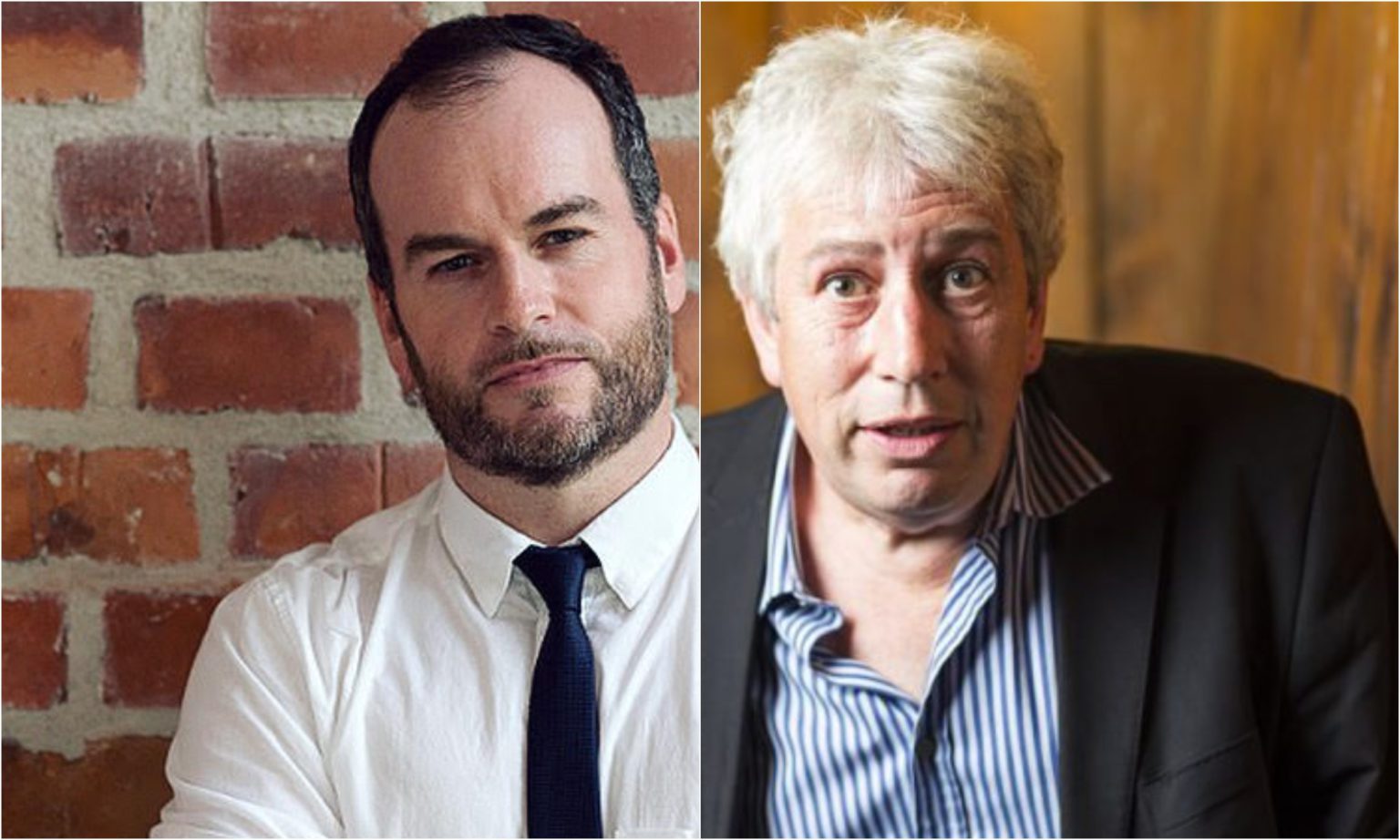 Rod Liddle and Brendan O'Neill
– live in London
Podcast Live
Podcast Live, Friends House, London, NW1 2BJ – 5 October 2019, 2.30pm-3.30pm
To get tickets, click the button below, then scroll down to The Brendan O'Neill Show logo on the Podcast Live page.
To enquire about republishing spiked's content, a right to reply or to request a correction, please contact the managing editor, Viv Regan.