After Bury FC: give clubs back to the fans
Football clubs are too important to be left in the hands of bureaucrats and businessmen.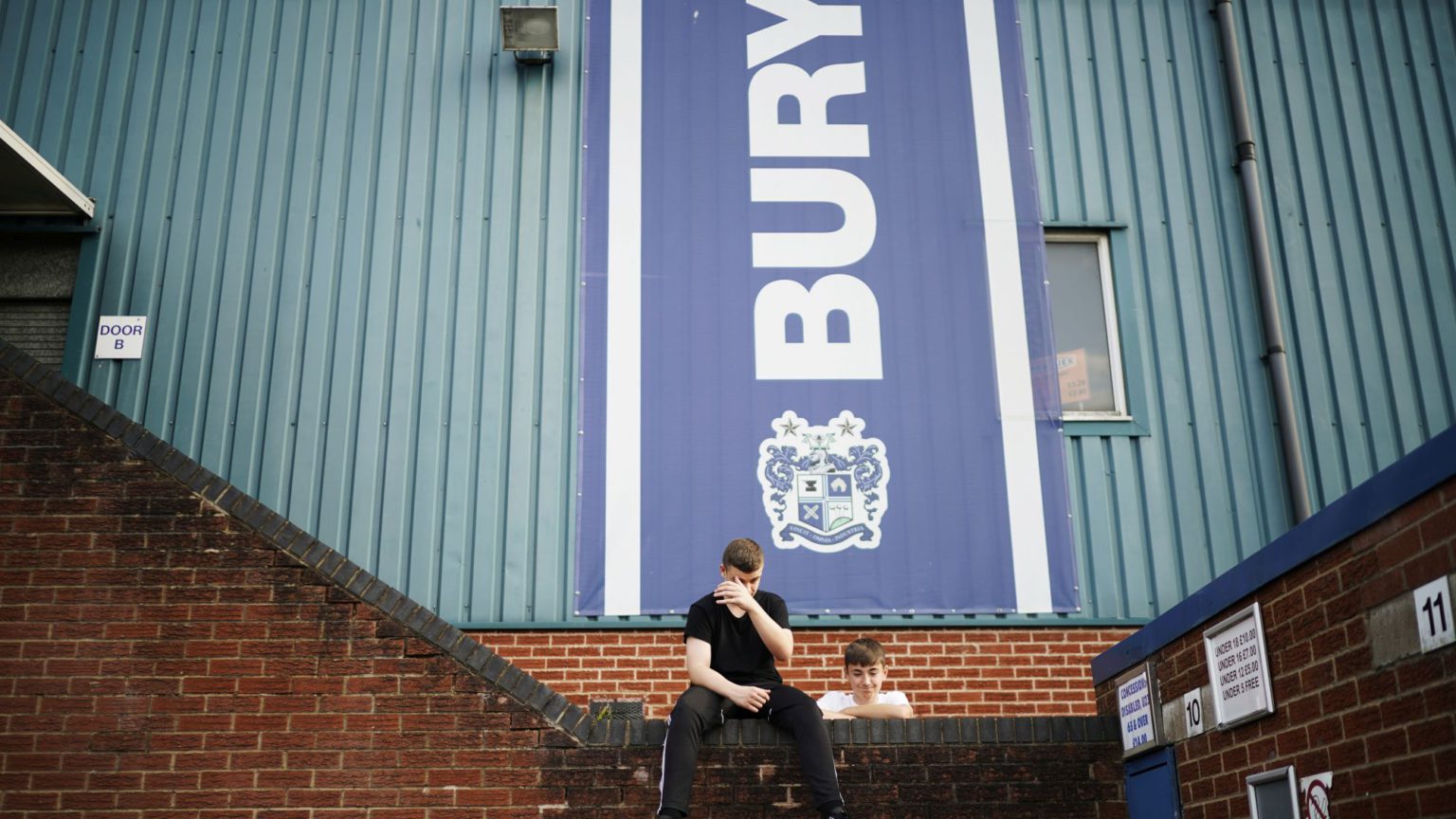 The collapse of Bury FC shocked football fans.
Having been promoted to League One last season, it looked, from the outside at least, as if things were going well. But behind the scenes, Bury's massive multimillion-pound debts were undermining any on-the-pitch progress. Owner Steve Dale, who bought the club for £1 from Stewart Day in December last year, had been unable to right Bury's financial course, with players and staff frequently being paid late, and sometimes not at all.
In August, with the new League One season about to start, the English Football League's governing body postponed Bury's opening matches while it waited for Dale to prove Bury's financial viability, or risk its expulsion. Dale was unable to do so. And so at midnight, on 27 August, the EFL followed through on its threat, and expelled Bury from the league, after 125 years of membership. Bury could start again, of course, but it would have to do so eight amateur and semi-professional leagues below EFL League Two, a financially catastrophic prospect likely to call into question the future of Gigg Lane, its 12,000-capacity home.
It wasn't long before the UK political class saw in Bury's struggles a chance for a bit of grandstanding. Mayor of Manchester Andy Burnham, alongside Bury MPs James Frith and Ivan Lewis, launched a proposal to soften Bury's prospective punishment. The EFL, too, has been keen to learn from what has happened and has agreed to launch its own 'comprehensive review' into its regulations and procedures when handling member clubs. One of the suggestions put forward by Bury's MPs was for Bury to use this season to sort out its financial problems before being reinstated in League Two for the start of the 2020/21 season.
Yet although this proposal might provoke a sigh of relief among sports commentators, it doesn't strike me as convincing – for two reasons.
First, the proposal to reinstate Bury in League Two next season doesn't really do much for Bury fans. It voids the achievement of last season – getting promoted – and takes away any of the joy that comes with match-going, including potentially overcoming adversity this season.
Secondly, the proposals being put forward let the EFL and Dale off the hook. After all, one of the EFL's crucial policies is the 'fit and proper person' test, which any prospective owners of football clubs have to pass. It is meant to weed out crooks and get-rich-quick merchants, determined to make a buck out of institutions that, for supporters, are far more than businesses. Which raises the question as to how Steve Dale ever passed this test. By his own admission, he knows 'nothing about football'. Furthermore, in July a company which bought a £7million debt owed by Bury for £70,000 is reported to be owned by the partner of Dale's own daughter.
And, just to rub salt into Bury fans' wounds, Dale had the temerity to demand a £2million payment for time and money supposedly invested in a club he bought for just a quid last year. 'We want Dale out, we want Dale out', fans chanted on BBC One's Look North.
All this highlights the drastic need for reform of the EFL's ownership and financial rules. It also raises questions of the Premier League and its clubs, too. When you have football giants such as Manchester City, Liverpool and Spurs dominating not just the league, but also football coverage, and all the commercial opportunities that brings, clubs from small, non-metropolitan towns can be left behind. They have no voice among football's powerbrokers, and the gap between football's haves and have-nots grows ever wider with each passing season.
If we are to stop clubs ending up in situations as dire as Bury's, we need to demand reform of the EFL's rules and regulations. And we need to give a voice to the fans who are normally ignored amid the hype around the Premier League.
Perhaps one solution would be to develop a version of the 'socio ownership' model prevalent in Spain. By creating a social and economic relationship between fans and club, socio ownership, which includes a democratically elected club president, allows fans to engage and use their judgement to help determine their club's future.
Above all, we need to dispel the idea that football is just about making money and kicking a ball up and down a field. To fans, and to local communities, it is far more than that. To quote one Bury fan, 'It is more than 90 mins on the pitch, it is life to some'. That is why we need to find a way to give football clubs back to fans.
Callum Breese is a writer based in Sheffield.
Picture by: Getty.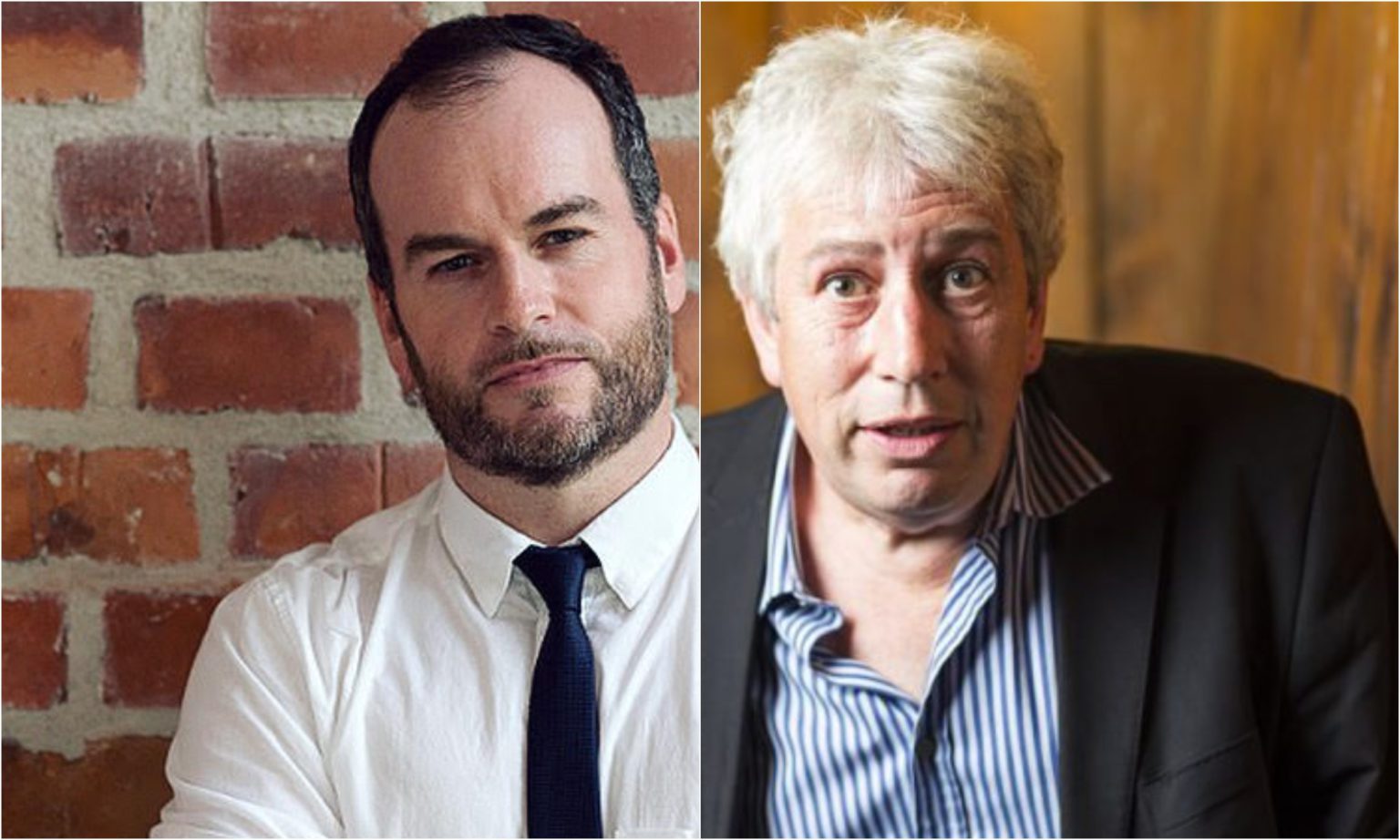 Rod Liddle and Brendan O'Neill
– live in London
Podcast Live
Podcast Live, Friends House, London, NW1 2BJ – 5 October 2019, 2.30pm-3.30pm
To get tickets, click the button below, then scroll down to The Brendan O'Neill Show logo on the Podcast Live page.
To enquire about republishing spiked's content, a right to reply or to request a correction, please contact the managing editor, Viv Regan.