Gina Miller and the destruction of democratic equality
Remainers have created a world in which money counts for more than votes.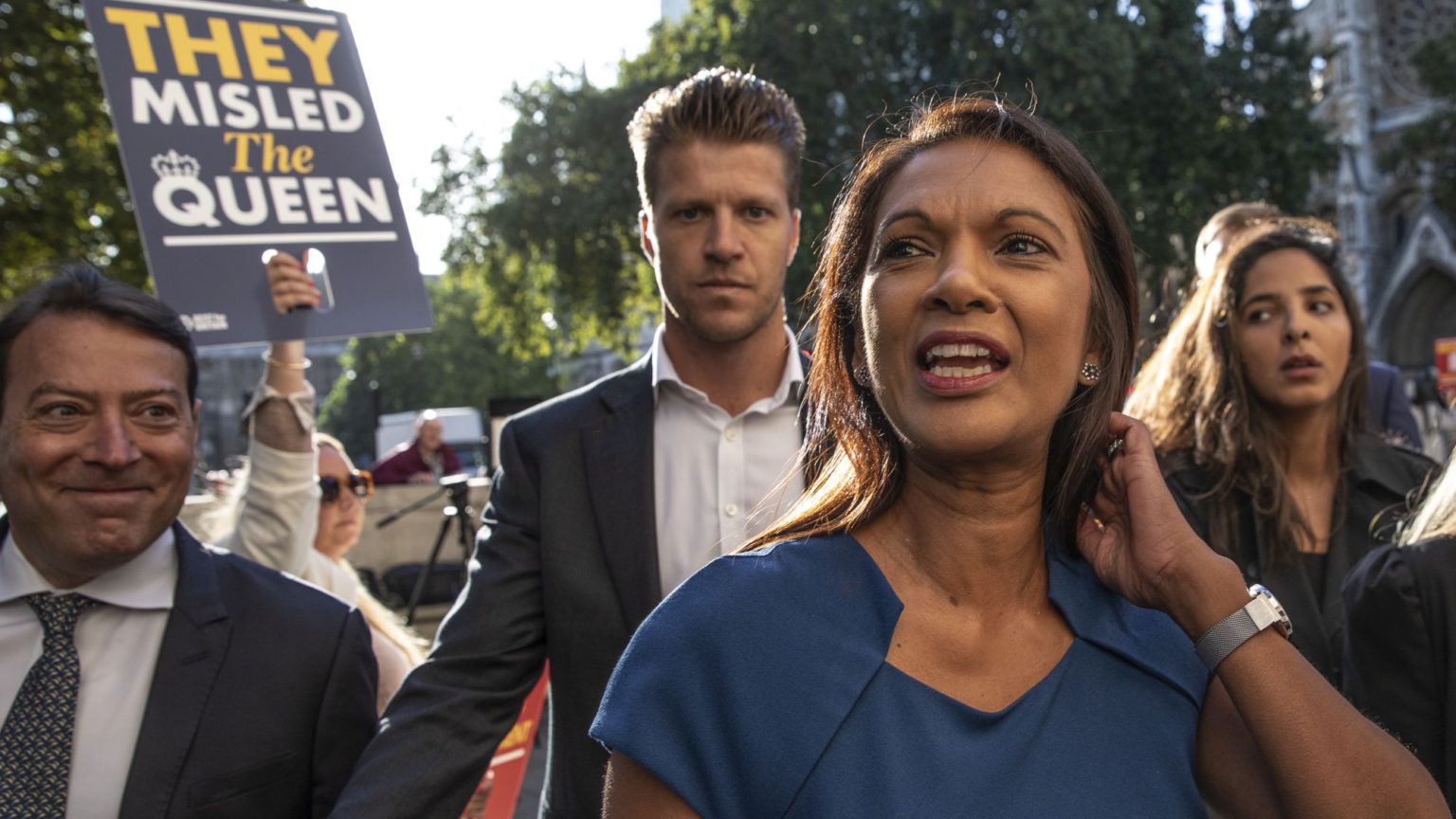 In a true democracy, Gina Miller's cleaner would have the same political power as Gina Miller. The person who scrubs and polishes Ms Miller's no doubt palatial home would have the exact same democratic right as Miller herself to determine how the nation should be governed. In every other area of life – business, consumption, the dinner-party circuit – Ms Miller would wield far greater influence than her cleaner, of course. We still live in a world in which the moneyed and the well-connected get to mingle with the powerful and wrap themselves in luxury in a way most people can only dream of. But democracy is – to use a famous word from English history – the great leveller. It brings Ms Miller down to the level of her cleaner. Their power is equal, their vote is equal.
This is the wonderful thing about democracy. It draws everybody into the political sphere as equals. This energises public life by ensuring that the beliefs and passions and concerns of all sections of society, including the poorest, are invited into the mix. Democracy is the great guard against atrophy and self-interest in the political sphere, and the great guarantor of equality in society. This powerful equalising dynamic has been celebrated by democrats for centuries. It is written on the wall of St Mary's Church in Putney in London where the Levellers and others in the New Model Army met in 1647 to discuss England's democratic future. 'The poorest he that is in England hath a life to live as the greatest he', it says, quoting Colonel Thomas Rainsborough.
But now, this principle is being ripped apart. The Remainer elite is creating a world in which some votes count for more than others; in which the rich get to shape the political future above the heads of the rest of us; in which the 'poorest he' can be silenced by the 'greatest he'. Gina Miller's cleaner no longer has the same democratic rights as Gina Miller – and Gina Miller herself, through her various anti-Brexit, anti-democratic legal cases, has helped to bring this dire situation about.
Behold the current sight of Ms Miller using the highest court in the land – the Supreme Court – to try to strike down Boris Johnson's prorogation of parliament in order that MPs might continue to thwart and possibly even kill Brexit. How is it that she has more political power not only than her cleaner but than the rest of us to determine the future of Brexit and of the nation itself? Because she is rich; because she can afford it; because Remainers are creating a world in which money matters more than votes.
Let's be honest about this: there is something awful about the sight of Ms Miller and her equally wealthy backers and cheerleaders using their financial muscle to try to prevent the enactment of the largest act of democracy in UK history. Their claims that they are only bringing court cases in order to preserve the constitution (as Ms Miller argued when she successfully challenged the government's right to invoke Article 50) or to rescue parliamentary democracy from the overreach of the Boris executive (as Ms Miller says about her current Supreme Court case) are utterly unconvincing. Everyone who is involved in these cases has been fanatically anti-Brexit. Ms Miller herself said the vote for Brexit made her feel physically ill. These wealthy members of the capitalist and legal elites are morally and physically repulsed by the thing that 17.4million of us voted for, and so they are using their unequal wealth and influence to stop it from happening. This is more than an attack on Brexit – it is an attack on the principle of democratic equality.
We need to be clear about what the current Supreme Court case is attempting to do. It is not a defence of parliamentary sovereignty against the PM's apparently authoritarian act of prorogation. No, it is about reopening parliament so that MPs, who are predominantly pro-Remain, can continue frustrating Brexit. Ms Miller and other elitist Remainers know that parliamentarians are their best bet for ending Brexit. These are politicians who have made it clear that they are willing to override the referendum result of 2016 and to renege on the promises made in their General Election manifestos in 2017, which in the case of the Tories and Labour said that they would respect the vote for Brexit. Miller and others want to reopen parliament not out of any love for parliamentary democracy but in the hope that parliamentarians will be successful in their anti-Brexit, anti-democratic endeavours.
As a meme doing the rounds in Brexit circles puts it: 'Suspending parliament is undemocratic… as it prevents us from overturning the referendum result!' This is absolutely what the anti-Brexit elite is thinking: that it is outrageous for Boris to freeze parliamentary democracy because it prevents them from overthrowing the largest democratic vote this country has ever witnessed. What is especially alarming about the Supreme Court spectacle is that it is being cheered, or quietly supported, by MPs who over the past fortnight voted twice against holding a General Election. So the Remainer elite silences us – the people – while applauding the empowerment of judges to decide whether proroguing is okay, and by extension whether the Remainer Parliament should be allowed to reconvene and frustrate Brexit. The people are silenced, the elite takes over.
Ms Miller and the media elite fawning over her sum up everything that is rotten in the Remainer elite. Here we have a wealthy businesswoman who gives media interviews while 'spread across a velvet sofa' in her private members' club using her fortune to frustrate the will of the people. And she is cheered on by the disconnected media elite and by out-of-touch politicians who hope that this wealthy individual's legal machinations will reopen the space for smashing the democratic vote for Brexit.
It is a grotesque spectacle, and it will confirm for many ordinary people just how important Brexit is. Many voted Brexit precisely to disorientate and dislodge the old elites and to allow ordinary people a greater democratic say and real democratic clout. Such a defence of democratic rights and democratic equality is more important now than it has been for decades. The people's cry for Brexit must win out over the elite's moneyed, cynical, anti-democratic efforts to bring about a victory for Remain. Gina Miller must be put back on an equal footing with her cleaner.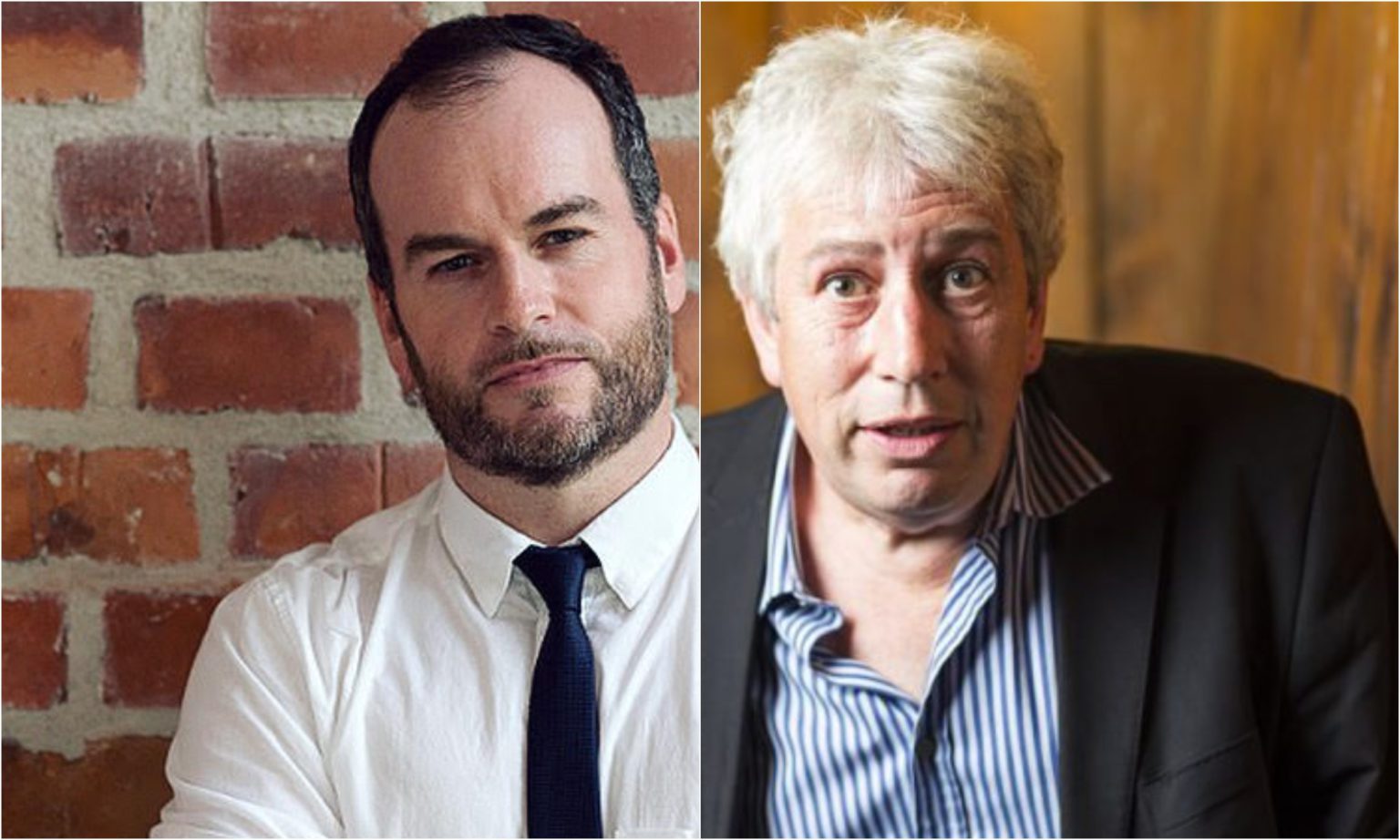 Rod Liddle and Brendan O'Neill
– live in London
Podcast Live
Podcast Live, Friends House, London, NW1 2BJ – 5 October 2019, 2.30pm-3.30pm
To get tickets, click the button below, then scroll down to The Brendan O'Neill Show logo on the Podcast Live page.
To enquire about republishing spiked's content, a right to reply or to request a correction, please contact the managing editor, Viv Regan.