Welsh independence just isn't going to happen
Welsh nationalism is unpopular and impractical – and Brexit will make it even more so.
To the untrained eye, months of chaos and confusion at Westminster appear to have resulted in raised levels of interest in Welsh independence. Crowds in the low thousands have attended 'independence' marches in Cardiff, Caernarfon and Merthyr Tydfil. Labour first minister of Wales Mark Drakeford and his predecessor Carwyn Jones have made noises that a badly handled Brexit could lead to Wales breaking away from the union.
In recent weeks, former sportsmen such as ex-Everton and Wales goalkeeper Neville Southall and former national rugby captain Eddie Butler, now a prominent BBC rugby union commentator, have come out as supporters of Welsh independence — the latter was a guest speaker at the recent Merthyr Tydfil rally.
But take a closer look beyond the sympathetic reporting from an almost entirely anti-Brexit Welsh media, and it quickly becomes clear that these are more likely the dying screams of a finished cause. Plaid Cymru and the wider Welsh nationalist movement fear a successful Brexit, because they know it will damage rather than help their movement.
Welsh nationalism has always been something of a niche cause. Opinion polls have for many years shown levels of support fluctuating between nine and 15 per cent. An ITV Wales poll earlier this year, for instance, showed just 12 per cent would vote for independence if a referendum were held. Plaid Cymru has around 8,000 members, compared to 125,000 for its Scottish equivalent, the SNP.
A recent YouGov poll appeared to indicate a dramatic increase in support for Welsh independence. It was commissioned by Plaid Cymru and so should be taken with a pinch of salt. As with all polls, the questions and phrases need to be interrogated carefully. The poll showed that 33 per cent of respondents said Wales should be independent from the UK in order to remain an EU member, while 48 per cent said Wales should not be independent from the UK to remain an EU member. The remainder said they did not know, or refused to answer the question. In another question, 24 per cent said they would vote for Welsh independence if a referendum was held tomorrow, while 52 per cent said they would not.
Yet how much of this supposed surge in support for Welsh independence is a kneejerk reaction to three years of the government's appalling handling of Brexit, combined with the very visible decline of the House of Commons from a globally respected 'mother of all parliaments' to a complete laughing stock? If Brexit does go ahead on 31 October, or at any time in the months ahead, the Welsh nationalist vision of an 'independent' Wales within the European Union will quickly be exposed as an absurdity.
First of all, an independent Wales would have to go through the process of joining the EU. This, in itself, would take many years, quite possibly a decade or more. How would an independent Wales manage in the meantime? What's more, Wales would very likely fail the EU's membership criteria, particularly with regards to its capacity to cope with competitive pressure and market forces within the EU.
The Welsh economy is not in a good way. Just one of the UK's FTSE top 100 companies is based in Wales (vehicle insurance firm Admiral). It is heavily reliant on the public sector for employment – and on fiscal support from the rest of the UK. Figures released in July by the Office for National Statistics showed public spending in Wales was £13.7 billion more than the total amount collected in taxes, which works out at a deficit of £4,376 per person. At present, around 80 per cent of the Welsh government's funding comes directly from Westminster in the form of a block grant. Making up that shortfall in a post-independence Wales would be a huge task.
Moreover, in an independent Wales, the Welsh government would have to assume responsibility for, and therefore fund, areas of policy that are not currently devolved, including foreign policy, defence, law and order, pensions and broadcasting. Assuming an independent Wales rejoins the EU, its meagre structural funds aren't going to help either: according to the Welsh government, Wales currently receives just £680million per year in EU funds.
If an independent Wales could overcome these hurdles to join the EU, it would then be forced to adopt the euro, as all new EU members are. This would be a very hard sell to the people of Wales. Nearly two decades after the euro launched, it is becoming increasingly clear that one currency with one interest rate for a whole continent is not working out well. The inability of the current 19 member states to adjust interest rates to suit their own circumstances, along with the fiscal spending rules, has led to mass unemployment, especially among young people, in vast swathes of southern Europe (youth unemployment is currently an eye-watering 39 per cent in Greece). It is easy to imagine how a small country like Wales could end up in a similar position inside the euro.
The next big issue is the border with England. If you think the Northern Ireland border and the issue of the backstop is an enormous headache, you ain't seen nothing yet! The border between England and Wales runs for a whopping 160 miles from the Dee estuary in the north to the Severn estuary in the south. There are two well-known Severn bridges linking Wales with the South West, where vehicle tolls were removed in late 2018, more than 52 years after they were imposed when the first bridge opened.
In addition, thousands of vehicles cross daily and seamlessly along the A48 between South Wales and the Midlands. In north east Wales, the reality is that a very large number of people in Denbighshire and Flintshire don't think in terms of being in England or Wales. They are aligned economically and culturally to Cheshire, Merseyside and Lancashire. They use the many roads crossing between the two countries for work, leisure and recreation. There are also numerous smaller road crossings between England and Wales along Offa's Dyke, plus railway lines and footpaths. Would the EU insist on a hard border between the two countries to protect its Single Market?
There is also a huge amount of cross-border integration between England and Wales in public services and government administration. New bodies might need to be created after separation. For example, Welsh patients with serious liver problems are frequently treated in Birmingham. Meanwhile, the DVLA's base for the whole of the UK is in Swansea, and is one of the city's largest employers, with more than 5,000 staff. After separation, this would have to be relocated elsewhere, and a separate body for vehicle registration created for Wales. A similar situation would apply to Companies House, whose headquarters in Cardiff and Nantgarw employs more than 1,000 staff.
Welsh nationalism has always been a minority cause, but Brexit will render it all the more so.
Marcus Stead is a journalist based in Cardiff.
Picture by: Getty.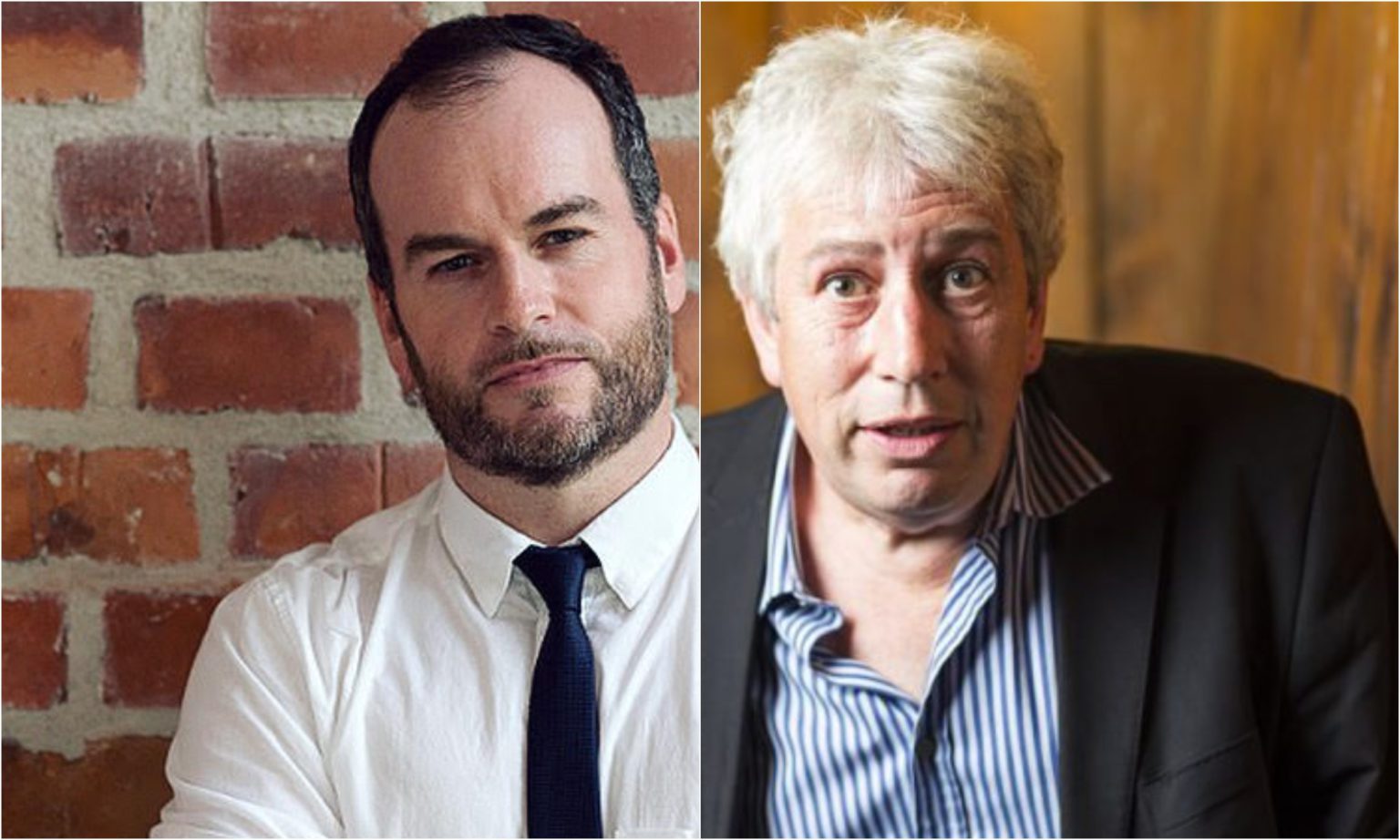 Rod Liddle and Brendan O'Neill
– live in London
Podcast Live
Podcast Live, Friends House, London, NW1 2BJ – 5 October 2019, 2.30pm-3.30pm
To get tickets, click the button below, then scroll down to The Brendan O'Neill Show logo on the Podcast Live page.
To enquire about republishing spiked's content, a right to reply or to request a correction, please contact the managing editor, Viv Regan.