The cult of Lady Hale
The gushing over this judge shows us what that judgement yesterday was really all about.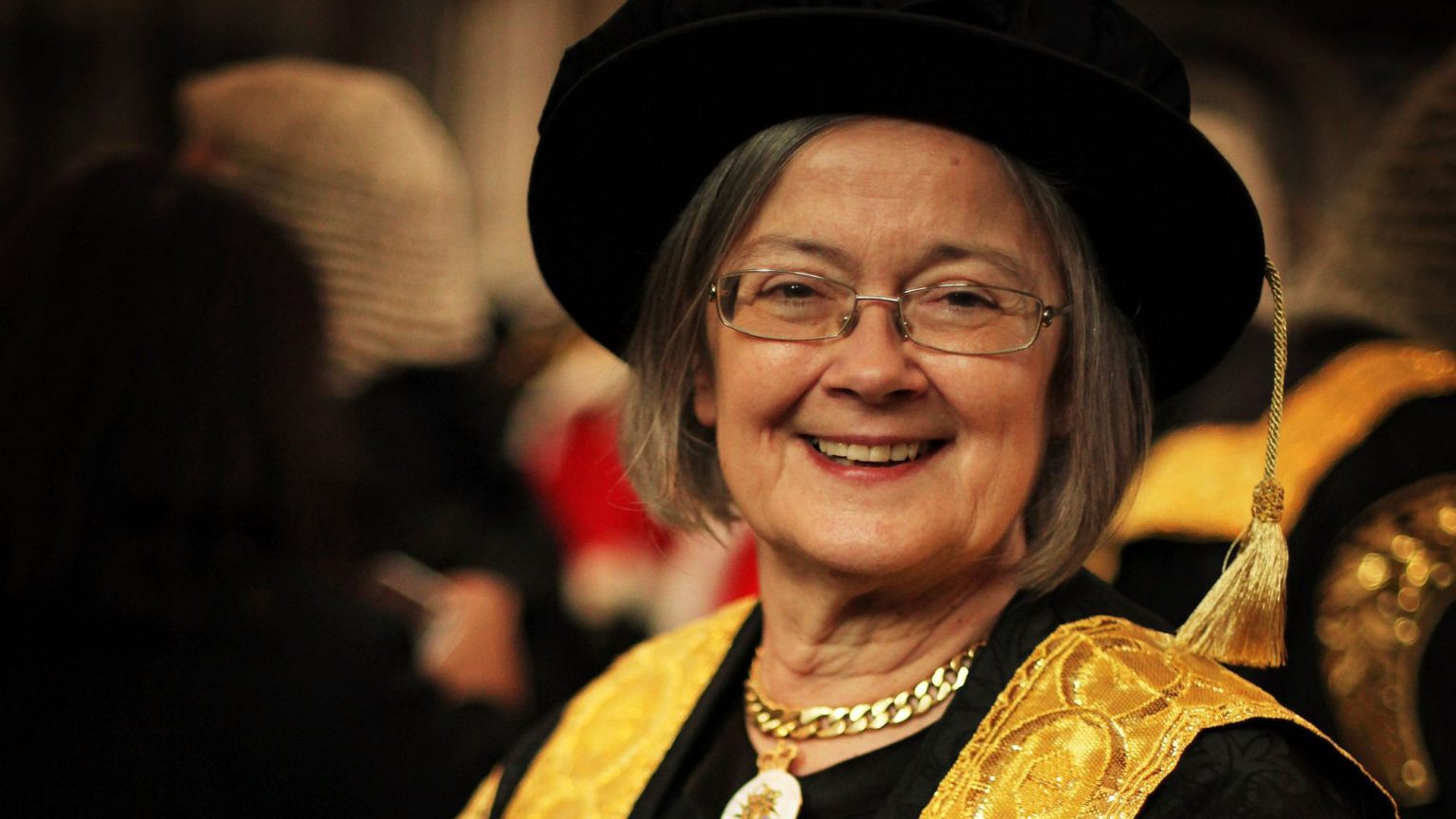 'Revenge of the girly swots' has been trending on Twitter. Reclaiming Boris Johnson's swipe at David Cameron, anti-Brexit MPs and political commentators are celebrating the three 'girly swot' heroines of yesterday's Supreme Court decision: Lady Hale, Gina Miller and Joanna Cherry MP.
Hale in particular. The first female president of the Supreme Court has been all but sanctified on social media following her delivery yesterday of the verdict all Brexit-haters were hoping for – that the government had acted unlawfully when it prorogued parliament. Supporters were even praising Hale's choice of a diamond-encrusted spider brooch, which she wore as she read the judgement, likening her to a character from Game of Thrones.
Known as the 'Beyoncé of the legal profession', due to her popularity among young lawyers and students, Hale has a reputation for breaking convention – she has refused to wear 'silly' judicial wigs and holds strident feminist views. There's even a children's book coming out about her, written by Afua Hirsch and Henny Beaumont. But following the Supreme Court's ruling, she is being talked about as if she were a modern-day Che Guevara. There are spider-brooch themed t-shirts being sold in their thousands.
Remainers yesterday insisted that the Supreme Court's ruling had nothing to do with politics. But their gushing over Lady Hale made clear that the ruling was not, for them, just a cold and clinical examination of law. 'So much love for Lady Hale', tweeted Liberal Democrat leader Jo Swinson. Anna Soubry, Ian Blackford, Caroline Lucas and other extreme anti-Brexit campaigners bowled out of the Supreme Court following the ruling, punching the air. When they say this has nothing to do with Brexit they are, frankly, lying.
Alongside the adoration for Hale is the continued fawning over Gina Miller, the rich anti-Brexit businesswoman who took the government to court. When interviewed on BBC News following the judgement, Miller was asked about the 'personal cost' she had sacrificed in her fight for 'democracy'. No questions were asked about her role in the politicisation of the judiciary and the frustration of the Brexit vote. Commentators are calling for there to be a statue of her erected in Parliament Square. Others say she should be made a dame.
Meanwhile, Joanna Cherry, the lawyer and SNP MP behind the prorogation case that won in the Scottish courts, was also praised as another 'brave' woman taking on the establishment. ITV's political editor Robert Peston tweeted about them all together: 'A trio of extraordinary women have today changed the course of British politics in a fundamental way: Gina Miller, Joanna Cherry and Lady Hale. Wherever you stand on Brexit or Johnson, you've got to be impressed.'
But this all begs the question: impressed by what? That three women – two of whom are unelected – are wielding their considerable legal, political and financial sway over democratic matters? That they have all played a role in an unprecedented dragging of the law into politics? Should their genitals dazzle us to the extent that we ignore the substance of what happened yesterday?
We know what's going on here. The gushing praise for Hale, Miller and Cherry is an attempt to gloss over the fact that the judiciary has intervened in the Brexit debate, at the behest of rich and powerful people. Boris Johnson's undemocratic prorogation of parliament was wrong. But the actions of these three women, and the influential people cheering them on, have done far more damage to our political and legal system. The ruling yesterday has already dampened trust in our supposedly independent judiciary.
The attempt to put a feminist spin on this is sickening. It's the clearest example yet of how identity politics can be used to deflect criticism from truly powerful people. For, as Peston suggests, who could be critical of these three successful women? Well, many people, actually. However Remainers want to dress it up, the judgement yesterday was a blow to democracy, and the creepy new cult of Lady Hale makes that all the more clear.
To enquire about republishing spiked's content, a right to reply or to request a correction, please contact the managing editor, Viv Regan.