What has happened to the media?
Brexit has brought the biases of allegedly impartial journalists to the fore.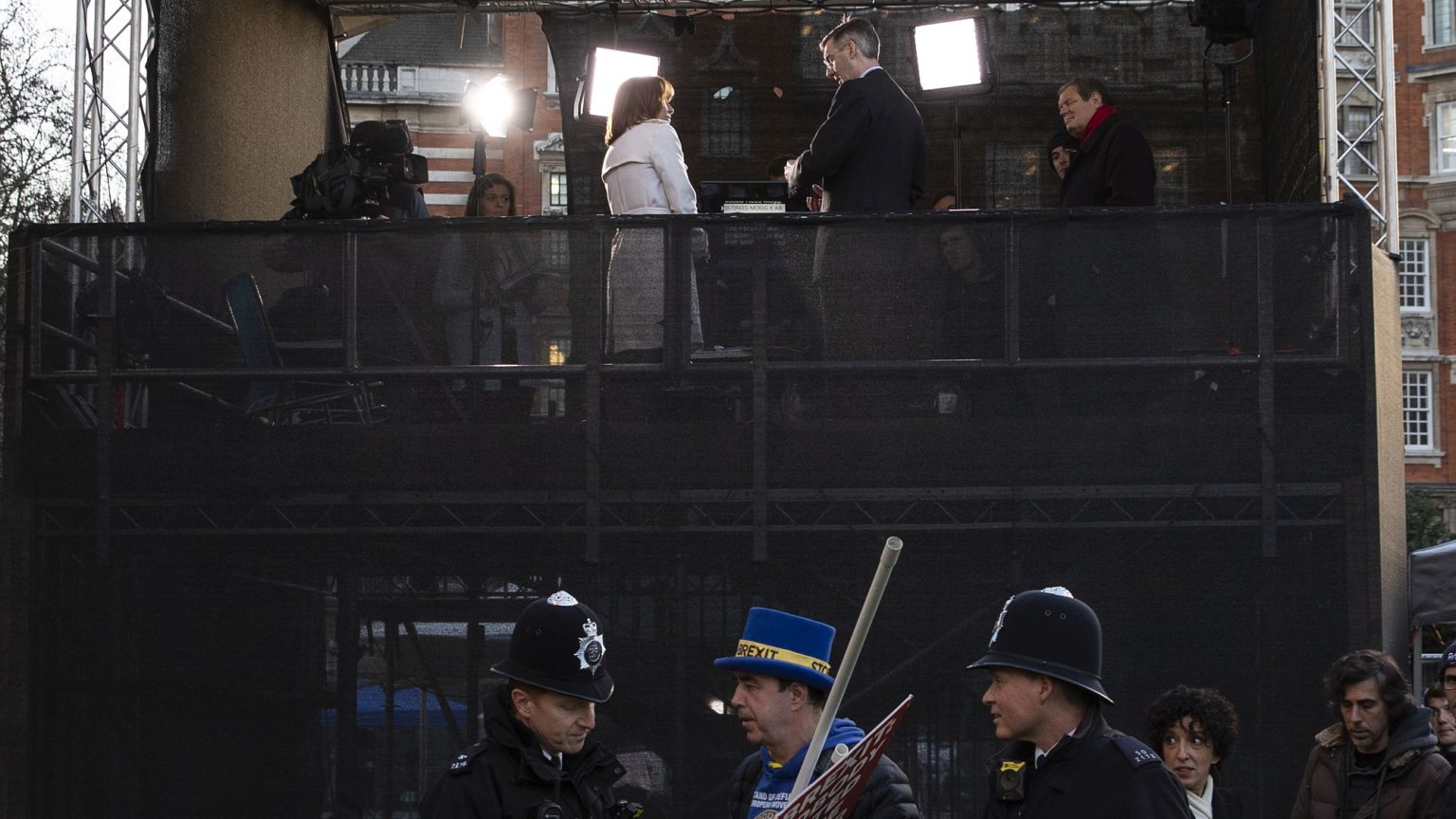 'Boris Johnson will not abandon his culture war to secure Brexit', ITV political editor Robert Peston tweeted on Tuesday as the government gave its response to the Supreme Court decision.
The idea that Boris Johnson is waging a culture war might raise a few eyebrows. There is a decent case for saying that he is a protagonist in one, however, largely against his own will. Witness the constant attacks from his opponents, who now routinely – and ludicrously – lambast him as far right, fascist, racist, misogynist, and as part of a criminal administration – all of it bound up with his support for Brexit.
Peston's view rather plays off that narrative – suggesting as if those attacking Johnson are only responding to the war that he is waging.
Anyone active on political Twitter will surely be aware that this sort of editorialising, aligning with the standard progressive liberal-left line of the day, is common practice for Peston and many other senior political journalists. So is the relentless hype-mongering, with repeated breathless invocations about how 'This is huge', 'This is big', 'Massive story'.
Twitter is not a great place to hide our political commitments, especially if we are tweeting immediately following highly charged, polarising events, as Peston and other senior reporters are. In these circumstances, our own biases are much more likely to come through than if we were taking a few hours to consider what to say and having it vetted by others who have standards of impartiality to uphold.
But the extent to which our major broadcast journalists and presenters are showing their colours nowadays is remarkable. This extends to issuing instructions on how people should respond to political events. Take this, from Lewis Goodall, political correspondent for Sky News and a former Labour Party activist, after the Supreme Court decision:
'It's far too easy to become inured and immune to massive news; but we shouldn't. We should take a moment to step back and reflect that the PM advised the Queen to act unlawfully, to "change the fundamentals of our democracy" as the SC put it. I can't think of a moment like it.'
Then we have the BBC 5Live, Newsnight and Woman's Hour broadcaster Emma Barnett, who tweeted this about the same events:
'Regardless of your political view – most regular people would expect there to be consequences if they had been found by the highest court in the land to have behaved unlawfully. At the very least – an apology to be issued.'
Here we have the common tactic of presenting one's own view as a variant of knowledge: that it is how most regular people, of all political persuasions, would regard something. This would tend to suggest that you are not normal if you have a different interpretation of how Boris Johnson should respond to the Supreme Court decision against him.
How did we get to this point?
Obviously the medium of Twitter is a major factor, exposing the everyday biases of senior people in our society like never before. There is also the matter of journalists promoting themselves and their stories.
However, the Brexit wars have clearly been a major catalyst too: bringing out a rush of public commitment from broadcasters as from within other elite professions, almost all on the Remain side of course.
Progressive identity politics has played a major part in this as it has in the rest of the Brexit wars. Take, for example, another tweet from Peston in relation to the Supreme Court decision, referring to how, 'A trio of extraordinary women have today changed the course of British politics in a fundamental way: Gina Miller, Joanna Cherry and Lady Hale. Wherever you stand on Brexit or Johnson, you've got to be impressed.'
Again, we have that element of instruction, of imperative: that we must be impressed by these women's actions. But we also must gather our praise around the fact of them being women.
This is the politics of identity – and its power lies largely in how it has become established in our major institutions, like the media. Advocates have succeeded in presenting it as a moral necessity, as above politics, as apparently independent and beyond contest.
In this way, progressive identity politics has become a main route for advocacy to enter our broadcast media. And progressive identity politics is almost completely aligned against Brexit, waging that culture war with Boris Johnson as its primary target.
To enquire about republishing spiked's content, a right to reply or to request a correction, please contact the managing editor, Viv Regan.