'Nationalism is the search for a new solidarity'
Red Tory Phillip Blond on Boris, Brexit and the 'post-liberal' future.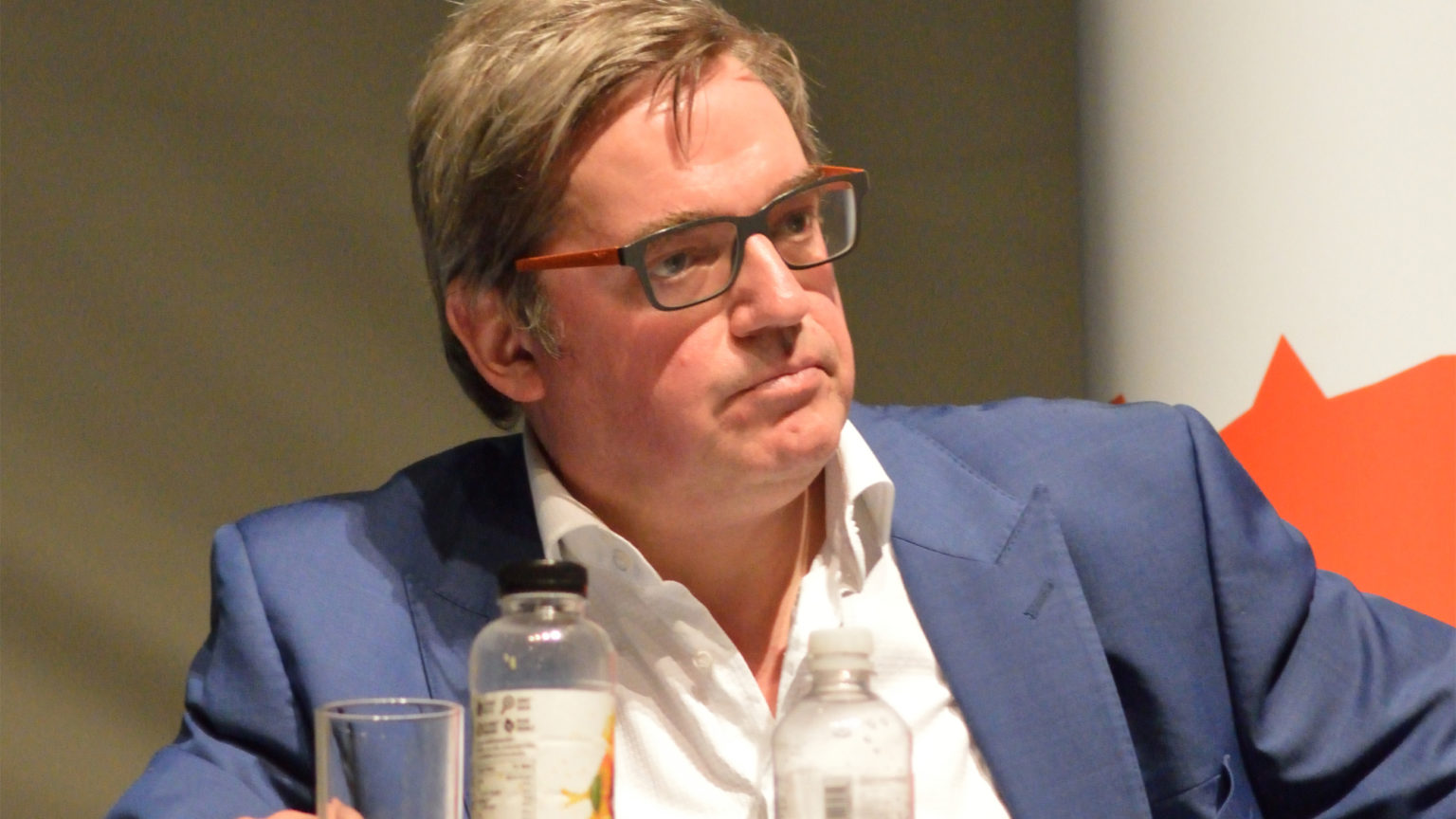 Brexit has clearly laid bare the divisions in society and in the parties. The old divides of left and right fail to capture the current moment. Could a political realignment be on its way? 'Red Tory' academic Phillip Blond has long predicted and argued for a fundamental reshaping of the Conservative Party. spiked caught up with him to get his views on the new political landscape.
spiked: How has the Conservative Party changed since it came to power in 2010?
Phillip Blond: Where Cameron went wrong is that, even today, he's saying, inexplicably, he should have made more cuts. This is bizarre. This just shows that he's really just a Thatcherite or an economic liberal, which isn't unusual in the Conservative Party. But he's also a social liberal. So he's fully liberal. Whereas it used to be the left that was socially liberal and the right that was economically liberal, Cameron represented the fusion of both. Now, the problem is that liberalism doesn't help the poor, and nor does it help the middle class in the developed world. It doesn't help them economically and doesn't help them socially. It delivers the opposite of what it intends. It has delivered mass insecurity, in my view.
Liberalism works very well for those at the top. And the error that people make is that they assume what works for them works for others, which shows a lack of intellectual acuity. In the case of Cameron and Osborne, they have no idea why people voted Leave, what was behind voting Leave, and it came to them as an enormous surprise and it still does. They're a bit like Hillary Clinton, still slightly shocked by what occurred. And this means that they have departed from the first rule of successful politics: know your reality.
Now, Boris is also an economic and social liberal. But even so, it's clear that, on some level, he is properly advised. This is where I rate people like Dominic Cummings in the sense that they are intellectually capable of grasping the reality that they face. They recognise what I described 10 years ago, which is that the future is a post-liberal politics. Putting Brexit aside, what Johnson's government wants to do is deliver exactly that: social and economic security. I think that's very wise.
spiked: Do most Tory Leavers actually understand Leave voters?
Blond: Here's the paradox at the heart of Leave: it is led by neoliberals, but its basis is post-liberal. You have a political incoherence. On the one hand, there are people who want more globalisation that will only make the working and the middle classes more insecure. And they've been voted in by people who want the reverse of that. It's the same with Trump – supporting protectionism internationally and then hyper-capitalism nationally – and it's very, very odd.
We're in a world where people want the opposite of what the libertarian leaders of Brexit are arguing for. Yet, they are still the leaders of Brexit. So how do we explain that? I think that what is happening is that nationalism has become a new principle of solidarity. Nationalism is the unifying principle between the vision of 'Global Britain' and those people who are demanding solidarity because they're experiencing insecurity in terms of the care of their parents, the care of the children, and their own situation. There is fundamental realignment going on.
spiked: What is the left getting wrong today?
Blond: They're getting almost everything wrong because they cannot speak to or even acknowledge cultural insecurity. They have been taken over by the middle classes and upper middle-classes, who are pursuing a sectional politics around race, around gender, within a movement that's supposed to be based on solidarity. Identity politics is just a middle-class power game that advances the advocates of it and allows them to gain power and status in the world that they are creating.
The working classes are rightly appalled by this. Everybody is interested in being woke around things that don't matter. Today there is very little penalty associated with being gay, for instance, and there is very little penalty associated with being female – apart from when you have children – while there is massive penalty based on class. But nobody ever talks about class as the determinate. So that is what's most repulsive, if I'm honest. I think we should address the things that are most wrong in society, and Labour isn't doing that.
All of our idealisms have been poisoned by particulars – so, being gay, being trans, being whatever – instead of being elevated by universals. In a way, I think the return to nationalism is a return to an attempt at a 'universal', but a limited distribution of it.
spiked: How is the political landscape changing?
Blond: We are in enormous transition. What's interesting for the Conservative Party is that the electoral base of the party is now less well-educated, less wealthy and lives in less diverse areas than the base of the Labour Party. So the Conservative Party is becoming the working-class party. Let's just think on that for a bit. It is currently still led by middle-class ideologies and middle-class values. But, over time, reality always wins through. Can the Conservative Party adopt or create values that serve its electoral base? Can it pursue policies that secure its new voters and create positive outcomes for them? That's an open question.
Almost everybody who's in power in the Conservative Party is a creature of an earlier ideological age. Almost nobody understands the party's new electoral base and what it must do to help those people. And the values and electoral base is determinedly 'Red Tory'. They want an interventionist state that intervenes to secure people and a new form of social conservation around place and people. That's the new majority politics. And either the Conservative Party aligns around that, embraces that and generates policy for that, or it doesn't, in which case it will become marginalised.
It's not true philosophically and it's certainly not true politically that truth or majorities are found in the so-called centre. The whole post-Blair analysis around the absent centre is a failure to grasp the new reality. The Labour Party has abandoned working-class interests in favour of sectional middle-class interests, but in that competition for middle-class votes it is probably going to lose out to the Liberal Democrats. The Liberal Democrats genuinely represent people who vote for them – they have a coherent policy position, whether or not you agree with it. I can see them replacing the left. And then if all the left ends up doing is identity politics, then it doesn't have a future, and deservedly so.
What's interesting here is to ask what Christophe Guilluy is asking in France: whether this is all the return of class politics. If class is the decisive factor, then the inversion is that the right could be the home of the working class. That's where I think we are.
Phillip Blond was talking to Fraser Myers.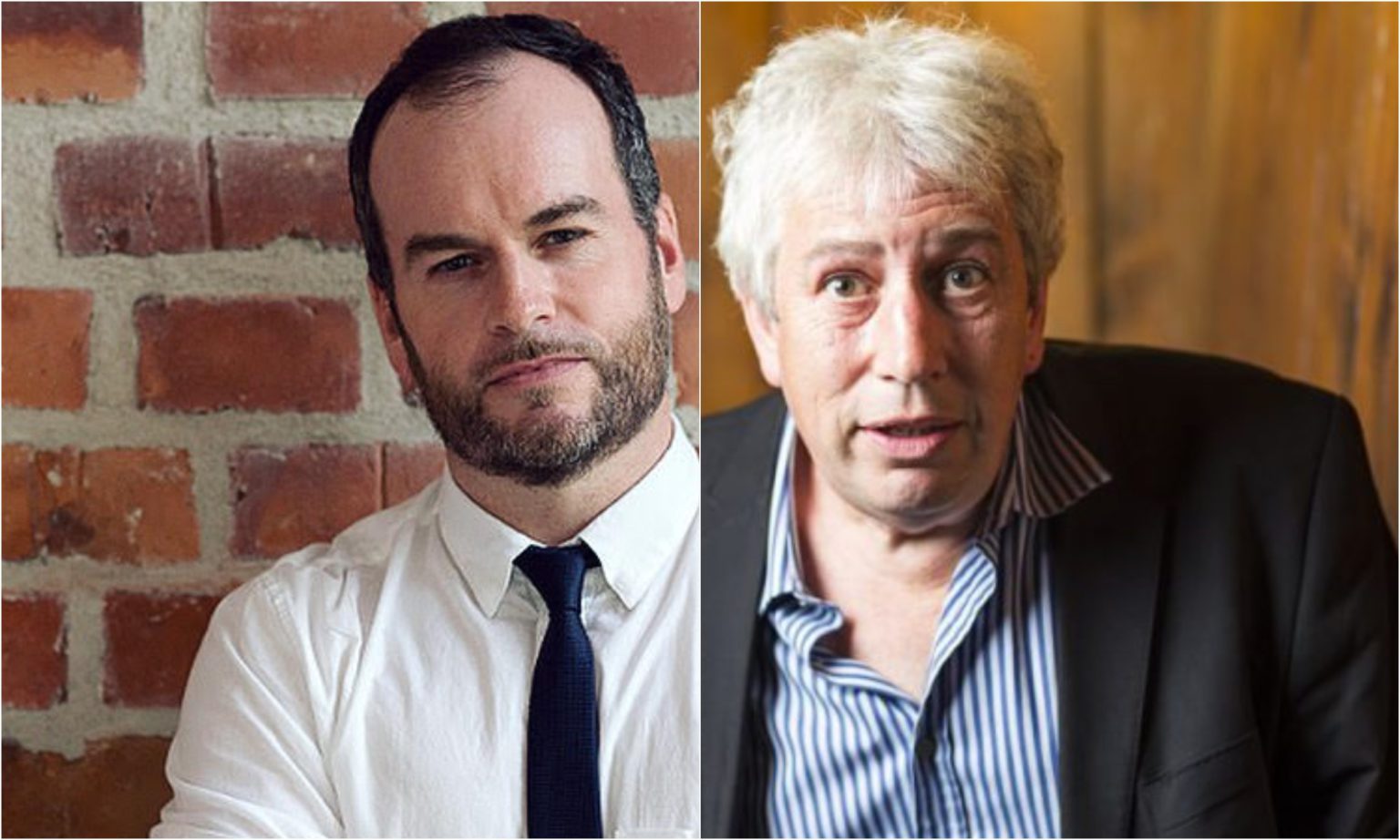 Rod Liddle and Brendan O'Neill
– live in London
Podcast Live
Podcast Live, Friends House, London, NW1 2BJ – 5 October 2019, 2.30pm-3.30pm
To get tickets, click the button below, then scroll down to The Brendan O'Neill Show logo on the Podcast Live page.
To enquire about republishing spiked's content, a right to reply or to request a correction, please contact the managing editor, Viv Regan.