Thigh-gate and death threats: the sad spectacle of victimhood
Women are leading the charge against Brexit by playing the victim. This is a disaster for equality.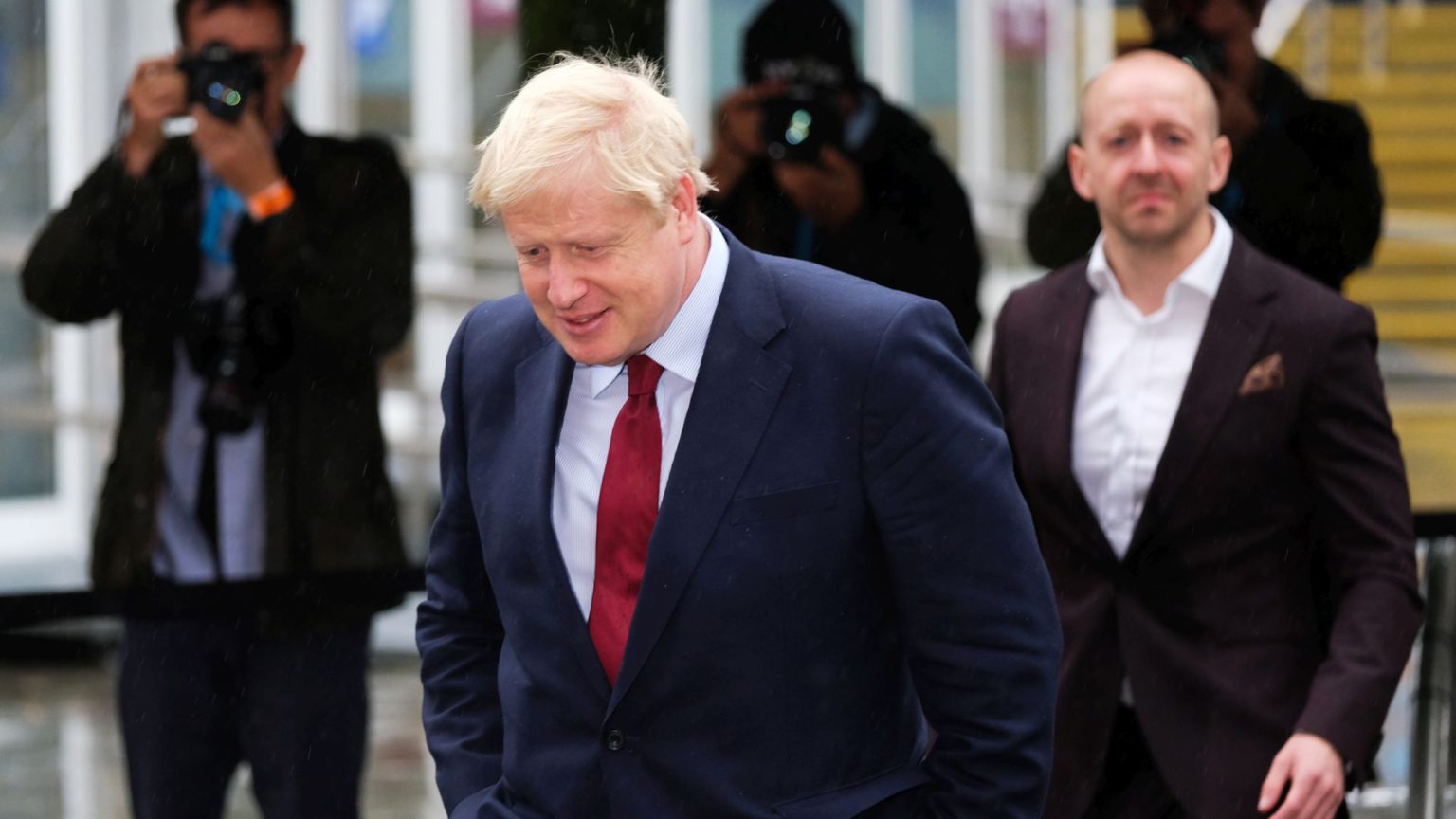 Cast your mind back to 1999. All a bit of a blur? Turns out it isn't for Charlotte Edwardes, formerly of the London Evening Standard, now proudly in possession of a new Sunday Times column to fill. She remembers that year very well indeed. Back then, she was working at the Spectator. At the time, those in the know nicknamed it 'the Sextator' in a wink to the tangled mess of bed-hopping sexual shenanigans that went on between the sheets of the oldest continuously published magazine in the English language – all edited and overseen by yet-to-be prime minister, Boris Johnson.
Now, 20 years later, Edwardes alleges that during a private lunch Johnson pinched her thigh 'high up' and grabbed 'enough inner flesh beneath his fingers' to make her 'sit upright' – something he now denies. As the second anniversary of the #MeToo movement comes around, it seems the correct response to this not-at-all shocking revelation isn't: 'Who cares?' Instead, it seems we are supposed to be outraged on behalf of Edwardes.
Labour's Dawn Butler has led the way in calling for an 'urgent and thorough' investigation into the 'serious allegations of misconduct'. Really? A man with a reputation for philandering, running a magazine known for licentiousness, may or may not have touched a woman's thigh 20 years ago, and we are meant to be taken aback? Who knows whose thighs, or even how many thighs, happened to be squeezed in that no doubt alcohol-fuelled private lunch? More importantly, why are we hearing about it now?
The #MeToo movement has shown us, time and again, that 20 years ago beautiful young women could use access to powerful men to their advantage – for self-promotion, career advancement, or simply to flirt and have fun – and today, those same beautiful women use the very same experiences to their advantage once more. Only this time, instead of writing themselves into the role of coquette, they star as victim. The exact same opportunities for self-promotion and career advancement arise – only all the better this time because they have the feminist sisterhood firmly onside. This leaves just one question: why didn't Edwardes speak out about Boris's roaming hands when #MeToo first took off?
It seems that there are no depths to which women hoping to land a blow against Johnson will not sink. Success carries with it not just a chance of personal glory (and clicks on that new Sunday Times column) but could, far more importantly in the eyes of Remainers, put a stop to Brexit. The narrative that Johnson can't be trusted around women has long since been established. And over the past week, as attempts to have him thrown out of office and stop Brexit altogether have been ramped up, it is women who have led the charge. The accusations from Edwardes come hot on the heels of news that, as mayor of London, Johnson might have given money and a place on international trade delegations to US businesswoman Jennifer Arcuri.
And of course, all of this comes in a week when the message from female Remain-backing MPs is that 'abuse is virtually constant'. Death threats have become a particular source of performative victimhood enacted for maximum public attention. It was Paula Sherriff, Labour MP for Dewsbury, who summoned the memory of tragically murdered Jo Cox in parliament last week. She followed this up with her own claim in the Guardian that she had received 'so many, too many, threats to detail. Threats on my life. Rape threats.' Jess Phillips, never one to miss a passing bandwagon, reports feeling 'jumpy and worried and frightened' after receiving death threats. The notoriously outspoken Brummie also tweeted: 'I'm not scared of an election, I am scared I might be hurt or killed.' Another Remainer MP, Luciana Berger, joined in: 'The threats are neverending: you can't avoid them altogether. [They] range from sinister and abusive to physically threatening.' Of course, you don't have to be a Remainer MP to share a death-threat story – the nation's most famous litigant, Gina Miller, has a plentiful supply, too.
Not only are these high-profile women blaming Boris for the death threats – his language apparently making people do it – but they then admonish him for insensitivity to their plight, for exclaiming 'Humbug!' rather than doling out the Kleenex. No doubt it must be distressing to receive a death threat and those that seem plausible should, of course, be taken seriously and reported to the police. However, there is a huge difference between a credible threat from someone who claims to know where you live or has a weapon and a more general, hyperbolic expression of anger from an exasperated constituent. The overwhelming majority of death threats that are reported to the police end in a conviction of harassment or malicious communications, not attempted murder.
This hysterical portrayal of the dangers faced by female MPs and a fresh-faced journalist we are currently being subjected to is clearly motivated by cheap political point-scoring designed to undermine the prime minister and stop Brexit. The hope is no doubt that this storm of allegations will detract from the betrayal of Brexit in the short term.
But in the long term, this move is disastrous for women. Every major victory for women – the right to vote, the right to equal pay, access to abortion and contraception – was won by strong women fighting as the equals of men to be recognised as equals to men. Women who present themselves as vulnerable and ask for protection – either because they can't cope with hearing harsh words in parliament or they swoon over the memory of their thigh being touched 20 years ago – will end up being treated like children.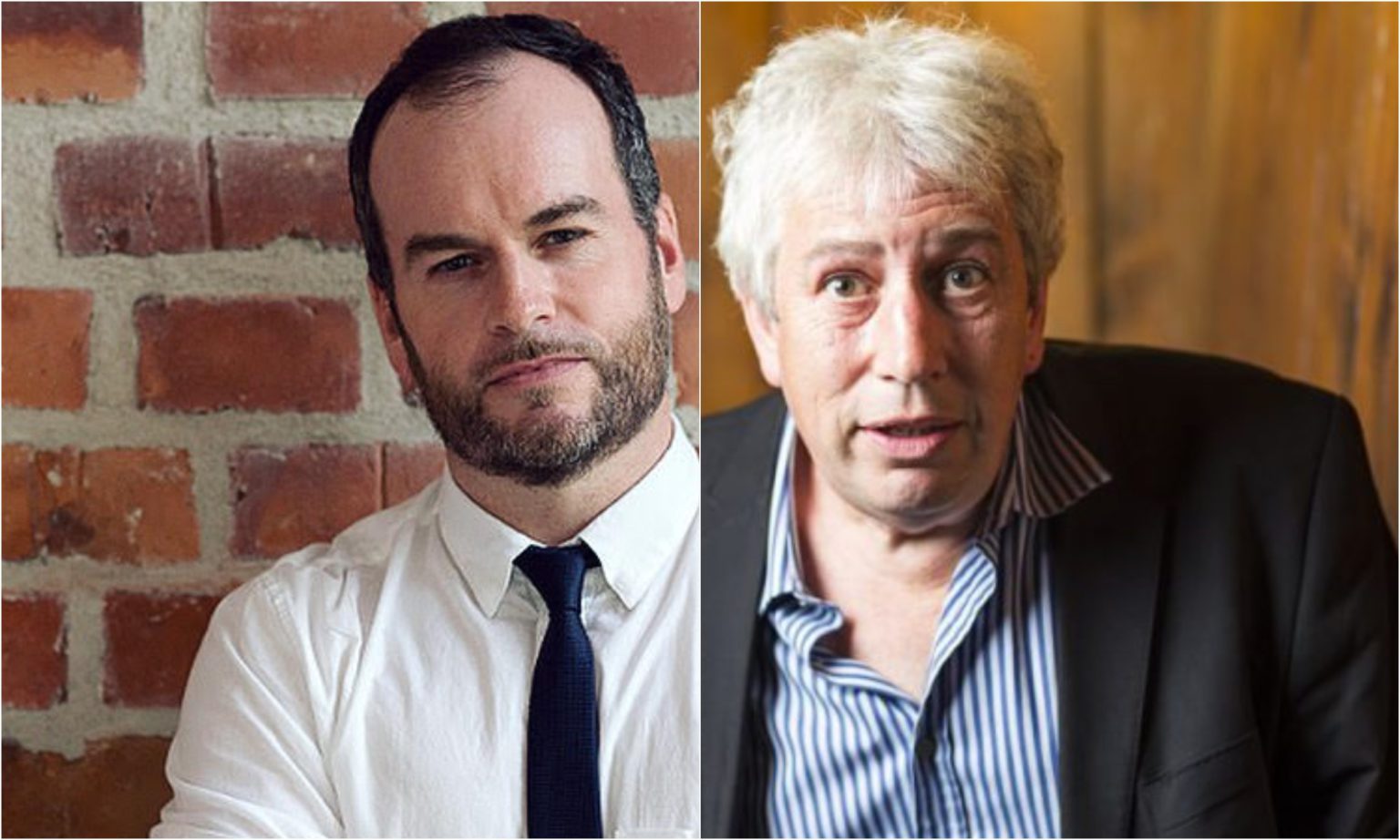 Rod Liddle and Brendan O'Neill
– live in London
Podcast Live
Podcast Live, Friends House, London, NW1 2BJ – 5 October 2019, 2.30pm-3.30pm
To get tickets, click the button below, then scroll down to The Brendan O'Neill Show logo on the Podcast Live page.
To enquire about republishing spiked's content, a right to reply or to request a correction, please contact the managing editor, Viv Regan.