China and the NBA: what price free speech?
The basketball league must not cave in to Chinese censorship.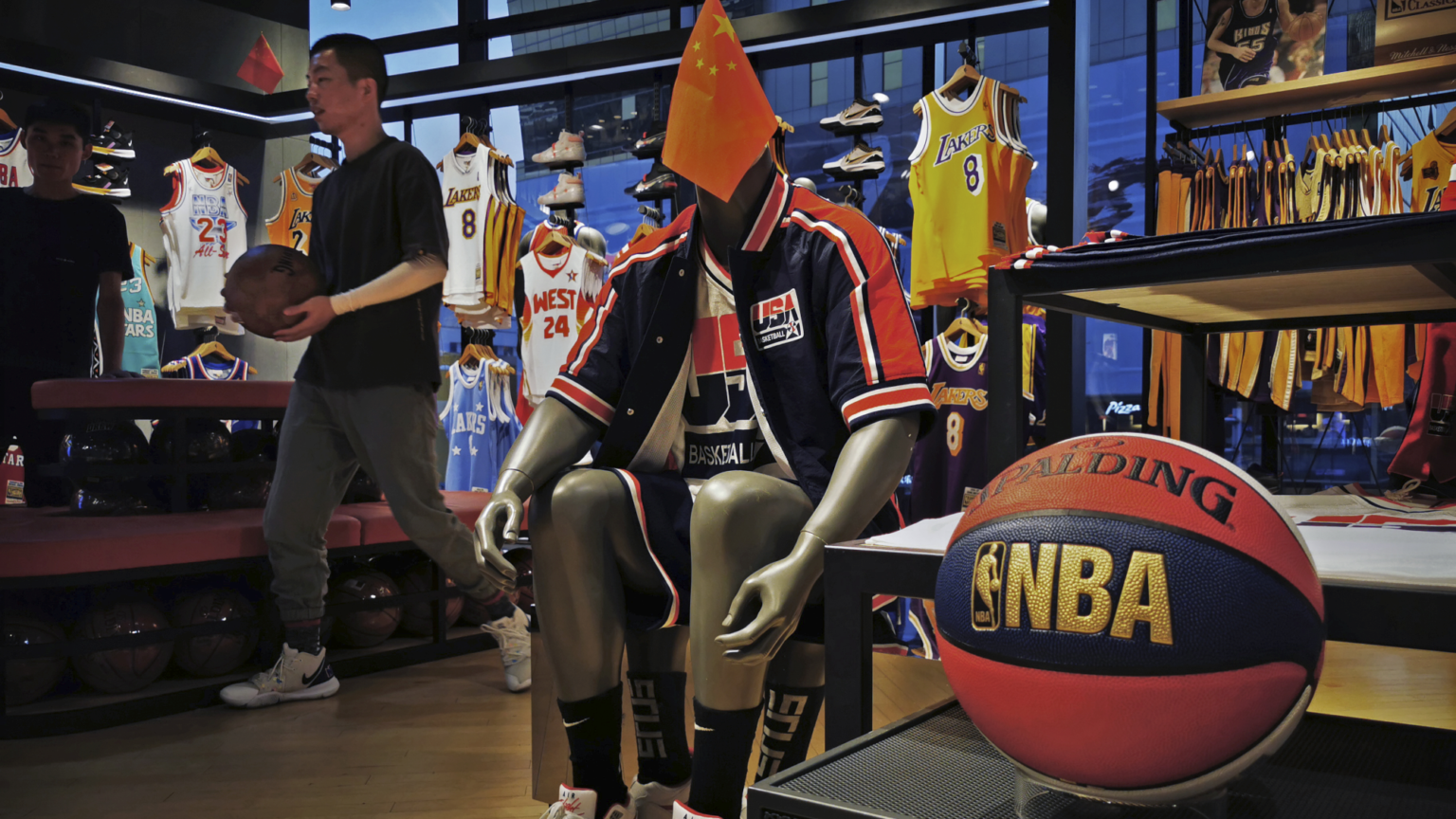 'Fight for freedom, stand with Hong Kong.' This seemingly innocuous tweet was sent out last Friday by Daryl Morey, general manager of the NBA team, Houston Rockets. The reaction from China has been swift and aggressive.
China's outrage has forced the NBA into damage-limitation mode. Over the past several years, the NBA has spent billions of dollars to expand its presence in China. An estimated 500million people in China watched NBA games last season. The Houston Rockets, in particular, have enjoyed a particularly strong connection to China, thanks to Shanghai-born Yao Ming's eight-year-long career with the team. The NBA hopes to find more stars like Ming, to increase game viewership and further exploit one of its most lucrative foreign markets.
But Morey's tweet supporting Hong Kong's democracy movement put all of that business in jeopardy. China's state media has since suspended the broadcast of pre-season NBA games, and fan events in Shanghai have been cancelled.
In the wake of the tweet, the NBA has tried to tread lightly. In a statement, it called the tweet 'regrettable'. Morey himself has issued a sheepish apology, and there have been murmurs that Morey could be let go over the incident. The NBA's embarrassment is clear. But in doing so much to appease China, it risks disregarding free speech – the principle that matter mosts.
The Rockets and the NBA now find themselves in a dismal lose-lose situation. By standing behind Morey's right to criticise China, the NBA could put millions of dollars in revenue at risk. But if it fails to stand up for him it will be seen to be bending to the will of a domineering nation to protect its business interests. The latter path is the most dangerous.
NBA commissioner Adam Silver responded to the chaos by saying, 'The NBA will not put itself in a position of regulating what players, employees and team owners say or will not say. We simply could not operate that way.' Though the NBA has not acted entirely in accordance with Silver's statement, it should stand by it proudly. At its root, forcing Morey to subjugate his personal views to the whims of a foreign state is little more than cowardice.
If the NBA were to bow fully to Chinese pressure, there is no telling how far it could tumble down the slippery slope of suppression and censorship. It would call into question the rights of players and staff members to express their political views on a whole host of issues. At the very least, the league would become just another pawn in China's censorship game.
Ultimately, American fans will care more about the way the league treats free speech than the money it will make from China. The NBA has historically stood for free expression and is usually tolerant of political activism – indeed, it is part of its branding. If the NBA chooses to put money over morals, its reputation would take a huge hit.
The NBA can either accept censorship – alienating players, coaches, and administrators alike – or it can choose to stand tall and refuse to be corrupted. The correct decision should be painfully clear.
Fiona Harrigan is a contributor for Young Voices and a political writer based in Tucson, Arizona.
Picture by: Getty.
To enquire about republishing spiked's content, a right to reply or to request a correction, please contact the managing editor, Viv Regan.