The barbarism of America First
As the Kurds have discovered, Trump's foreign policy is chaotic and lethal.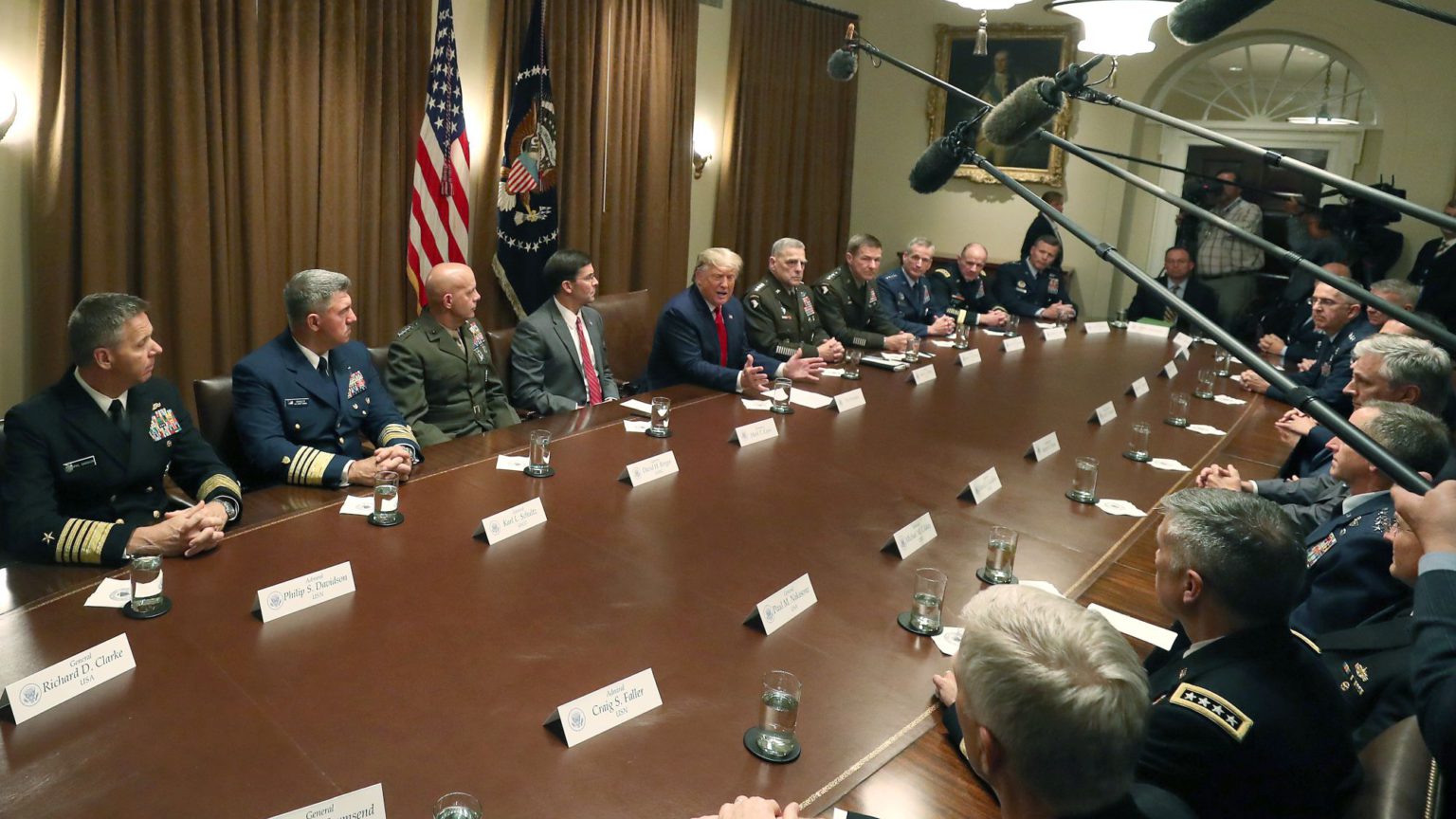 US president Donald Trump's decision to withdraw all US troops from northern Syria and abandon the Syrian Kurds has been roundly condemned.
And rightly so. Since 2014, the Syrian Kurds were America's principal allies in the fight against ISIS. They had given their lives to push ISIS out of the villages and towns it once claimed as its caliphate, before establishing in its place a secular democracy. And yet, after a phone call between Trump and Turkey's president Recep Tayyip Erdogan, all that seemingly counted for nothing. Trump effectively gave the Turkish state the thumbs up to use its tanks and missiles to carve a so-called 'safe zone' out of Kurdish-held territory. Even one of Trump's biggest GOP cheerleaders, Senator Lindsey Graham, urged Trump to 'change course while you still can'.
Graham's concern is justified. Thanks to Trump's recklessness, the Syrian Kurds will suffer, as they already are doing, under the Turkish assault. Jihadists from ISIS and assorted lookalike Islamist militias, some now freed from their Kurdish prisons, will revive, vengeful and invigorated. And Syria's further destabilisation will likely impact on the already volatile situation in neighbouring Iraq. For a decision Trump took so lightly, its consequences will weigh heavily on the Middle East.
But it is a decision that also makes no sense from America's own geopolitical perspective. In vacating the Syrian battlefield, the US has acted against its own avowed interests. This has become apparent over the past 48 hours, as the Kurds, betrayed by the US, have now understandably sought the protection of the Syrian regime and its leader Bashar al-Assad. That is, Washington's one-time allies in Syria are now aligned with the very regime the US was seeking to overthrow when it began its intervention in Syria eight years ago. And it's not just the Assad regime to which the US has ceded ground. It has also let Assad's international and regional backers, namely Russia and the 'murderous dictatorship' of Iran, potentially expand their influence in Syria.
Trump's decision, then, speaks of the deep chaos and incoherence at the heart of US foreign policymaking.
In part this is an ideological crisis, in which the US remains the global hegemon, but without a global purpose. A geopolitical force without a governing geopolitical interest. The Cold War, which might have once directed US foreign policy, is long gone, of course. But so, too, are the do-gooding dreams of an ethical foreign policy, which once animated US ventures in Iraq and more recently Libya and Syria, before being undone by them. But this ideological crisis, this crisis of geopolitical purpose and strategy, is now also an institutional crisis. High-profile staff are swapped in and out seemingly at will in search of an approach that sticks. Ambassadorial and diplomatic positions go unfilled. And key senior administrative and governmental posts are left vacant. The chopping and changing of individuals, combined with the slow depletion of institutional and diplomatic know-how, leaves a growing vacuum where collective decision-making and purpose might once have been.
This ideological crisis, and the unravelling of institutional authority, not to mention the shedding of staff, has now had one massively important consequence. It has left Trump free to act without the fetters of geopolitical purpose or institutional restraint. His impulses are given free rein. His whims become policy. His tweets inform negotiations. Or at least they do until he changes his mind.
The terrible decision to abandon the Kurds is a perfect example of this. According to reports, Pentagon leaders were all opposed to moving US troops in Syria out of Turkey's way. But their concerns had no institutional force or authority. 'We were concerned, but we didn't think [Trump] would give in', said a Pentagon official. 'The entire [Department of Defense] leadership was opposed to the endorsement [of Turkey] and the withdrawal [of troops].' And yet Trump, in his 'great and unmatched wisdom', decided to do it anyway.
The unravelling authority and intellectual depletion of the institutions of government have unleashed and emboldened Trump at his most damagingly impulsive and unpredictable. In an anonymous New York Times op-ed from last year, a 'top official' complained that 'there is literally no telling whether [Trump] might change his mind from one minute to the next'. Fine. Trump is famously capricious. The problem is that the caprice of an individual president has been freed of institutional restraint and geopolitical context.
Of course, Trump claims there is a governing idea to his increasingly unhinged foreign policy — namely, that of America First. But in Trump's Alice in Wonderland presidency, America First means whatever Trump wants it to mean. It is merely a way to present his impulses, his sudden changes of mind, as the products of some sort of geopolitical strategy. So Turkey is a 'great ally', except when Trump is imposing sanctions on it, or threatening to destroy and obliterate it economically.
In fact, Trump's foreign policy is uniformly chaotic. He threatens to destroy North Korean president Kim Jong-un, and then grants him a photo-op with the US president. Or he takes on and demonises Iran, withdraws from the nuclear deal, and issues military threats — and then, when push comes to shove, he backs down.
For all the bluster and pyrotechnics, even in their own terms Trump's foreign-policy achievements have been negligible. North Korea continues with its nuclear-weapons programme, and bouts of attention-seeking belligerence. Iran continues to edge towards making its own nuclear weapons. And the US is now more deeply implicated in the mess in Syria than it was under the low-key foreign-policy incoherence of Obama.
Because that is the grisly truth about Trump's decision to leave the Kurds' fate in the hands of the Turkish military. He has not adhered to some anti-interventionist creed or put an end to 'these endless wars'. He has not not intervened. Rather, he has intervened on behalf of Turkey. He has allied the US with Turkey, NATO partner and foreign invading force. And in doing so, he has further implicated the US in the thoroughly internationalised conflict now being waged in Syria, between Iran, Russia and the Syrian government on one side, and Turkey and assorted Islamist militias on the other
Few would disagree that the US needs to extricate itself from Middle Eastern conflicts. So withdrawing troops makes sense. But it should have been a carefully thought-through negotiated withdrawal, drawn up according to a clear strategy. Above all, it should have been done on Syrians' and Kurds' terms. It is their land and lives at stake. But Trump and the US haven't done that. They have withdrawn on Turkey's terms, according to Turkey's interests.
Trump can dress up the most catastrophic mistake of his foreign policy so far. But it can't hide the truth of what is a barbaric testament to the implosion of US foreign-policymaking.
Tim Black is a spiked columnist.
Picture by: Getty.
No paywall. No subscriptions.
spiked is free for all.
Donate today to keep us fighting.
Donate online
To enquire about republishing spiked's content, a right to reply or to request a correction, please contact the managing editor, Viv Regan.