Trans-activists' intolerance knows no bounds
Now they are using the state to clamp down on any criticism.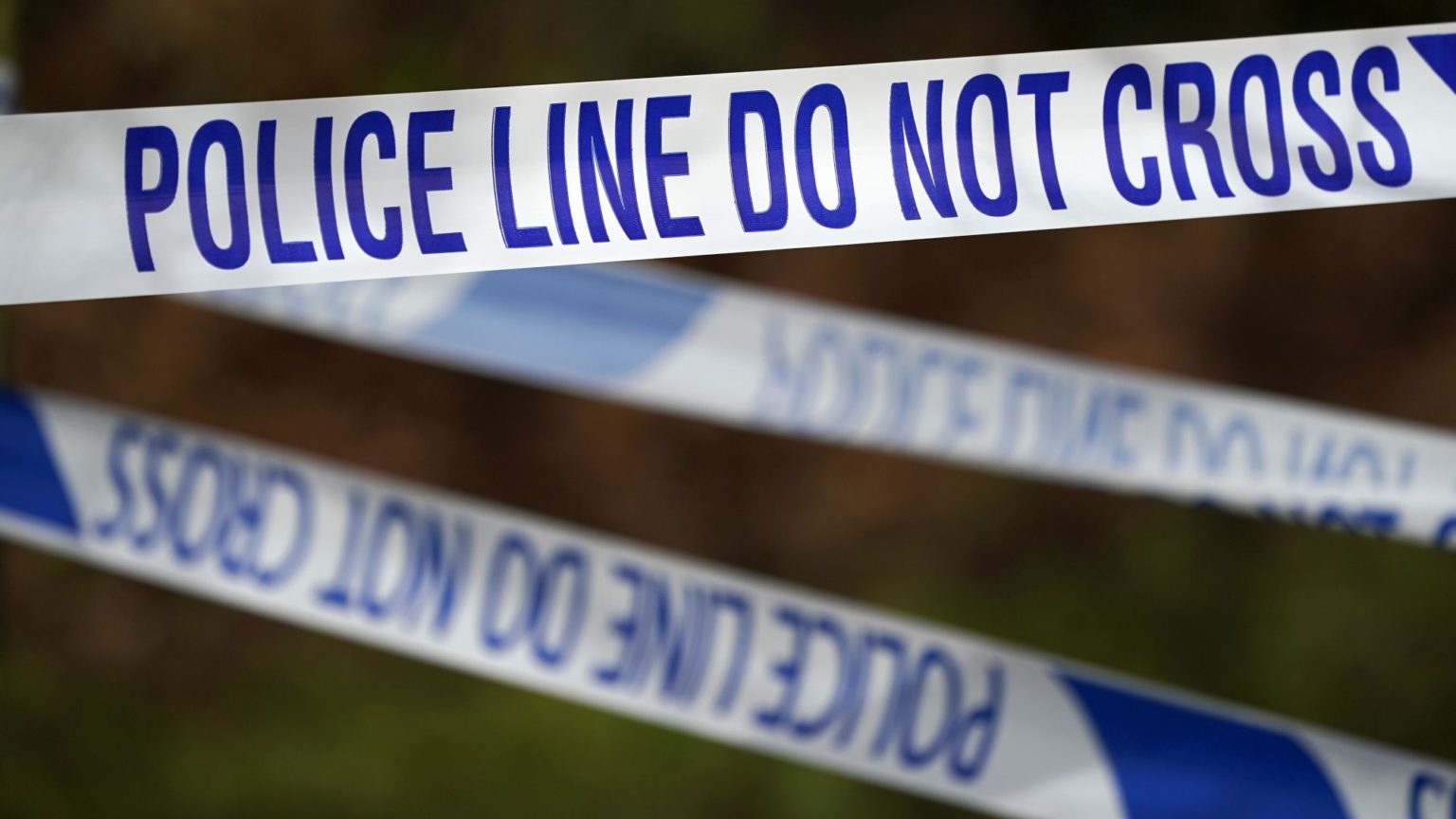 Earlier this month, Thames Valley Police announced they were investigating a serious crimewave in Oxford. The investigating officer branded the incidents unacceptable and offensive. In an appeal for witnesses, the police refused to give specific details as the material was 'not suitable for sharing'. At a time when it can be difficult to get the police to attend to a burglary, one could be forgiven for thinking that something heinous had occurred in Oxford – something so upsetting the public had to be shielded from it.
But you'd be wrong. The police were actually responding to the appearance in Oxford of stickers containing statements such as, 'Women Don't Have Penises' and, a dictionary definition, 'Woman: noun, adult human female'. To understand how such statements, considered uncontroversial until recently, are now so offensive that the police were reluctant to publicise them, we have to visit the increasingly polarised and toxic transgender debate.
The stickers were put up by gender-critical feminists, who fear that womanhood is being erased as transgender ideology becomes more widely accepted (in some circles, at least). For example, trans activists differentiate between trans women (born male but now identify as female), and cis women (born female and identify as female). In each case, the words 'woman' and 'women' get lost as stand-alone terms. There is an increasing tendency for mainstream media outlets to refer to 'uterus havers' or 'menstruators' rather than women. Likewise, many lesbians feel that what it is to be a lesbian is being redefined from same-sex attraction to include attraction to transgender women who identify as lesbian (even if they have had no sex-reassignment surgery, so still have a penis and testicles). Followed to its logical conclusion, you could have a lesbian club in which each of its members possesses a penis. Lesbian, as commonly understood, loses its meaning. In Canada, one transgender woman and serial litigant has sued several female-run waxing parlours for refusing to wax her male testicles – she claims they are female testicles.
Many trans activists and their allies view any dissent from their would-be orthodoxy as hate speech, something that questions their existence and damages their mental health. Any criticism of their actions is likely to be labelled as transphobic, and, if you are a female critic, you are likely to be called a TERF (trans-exclusionary radical feminist). Increasingly, they seek to curtail any discussion of the issue. So meetings organised by women concerned about developments have been cancelled following protests from trans activists. Other meetings, while not cancelled, have been picketed, in an attempt to disrupt them and prevent people, mostly women, from attending.
The Sunday Times reported that a transgender lecturer at Goldsmith's University in London 'orchestrated a smear campaign against academics across the UK in which universities were described as dangerous and accused of "hate crime" if they refused to accept activists' views that biological males can be women'. All of the named academics on the list were women. For those critical of trans ideology, such campaigns are mainly orchestrated by biologically born men whose aim is to silence biological women. In this topsy-turvy environment, biologically born men accuse the many feminists questioning trans orthodoxy of misogyny.
What can we learn from this toxic debate? First, it shows the extent to which free speech and debate are under threat, not only from the state, but increasingly from so-called progressives. Secondly, it shows the fragility of many activists who regard any viewpoint they disagree with as harmful to their mental health.
Thirdly, we see just how many of society's institutions have accepted the trans position, from schools and workplaces, to the police and political parties. The Labour Party has accepted trans women on to all-women shortlists, and appointed a trans woman to the role of women's officer. It also, albeit briefly, appointed the trans woman Munroe Bergdorf to an LGBT working group. Bergdorf had likened gender-critical feminists to old-school misogynists who endorse biological essentialism, arguing that they 'summarise women as walking vaginas… a similar approach to that of misogynists'. For Bergdorf, having a penis instead of a vagina should not exclude someone from the family of womanhood.
And it is not only dictionary-definition stickers that are high on the police's agenda. The misuse of personal pronouns also features highly. Julie Cooke, detective chief constable of Cheshire Police, marked International Pronouns Day, on 16 October, by releasing a video on Twitter to raise awareness of the hurt that can be caused by misgendering people (failing to respect their preferred pronouns). According to her, the use of the wrong pronoun is not only harmful to the misgendered person's wellbeing – it can also be a form of abuse. A hate crime, in other words. Perhaps that is why the Labour leader Jeremy Corbyn was careful, in an address at the Pink News awards, to introduce himself and then add 'my pronouns are he/him'.
Long-time women's rights activists such as Julie Bindel, Germaine Greer and Linda Bellos, now ostracised by the new 'radicals' as TERFs, were active at a time when the state was hostile to their arguments rather than upholders of them. Once again, they find themselves battling the powers-that-be, something that should indicate their arguments are worth considering.
Fourth, it is worth pointing out that many of the people who endorse trans activism are the same ones who baulk at the rise of individualism over collectivism. However, their position is more individualistic than they would care to admit. Trans activists also reject society in favour of the subjective feelings of the individual, which must prevail over any social norms. The individual is king (or queen, or both, or neither) and wider society must yield to his (or her, or their) demands for validation.
Some critics of the current situation see such developments as identity politics at its most extreme. However, this is only partially correct. In another sense, the trans debate unravels identity, forcing us to question just what is the essence of sex, gender and identity.
Transgender people are fully human and deserve to be treated as such. They deserve the same rights as the rest of us. However, it has to be acknowledged that some important, and contentious, issues have come to the fore (for example, same-sex spaces, women's sports, etc) that do require open and honest debate. But there's the rub: debate is more likely to be viewed as a problem rather than something that will help us work through these complex issues.
Ken McLaughlin is a senior lecturer in social work at Manchester Metropolitan University.
Picture by: Getty.
To enquire about republishing spiked's content, a right to reply or to request a correction, please contact the managing editor, Viv Regan.