We do not deserve Dave Chappelle
His jibes at PC and cancel culture are clearing the ground for us all.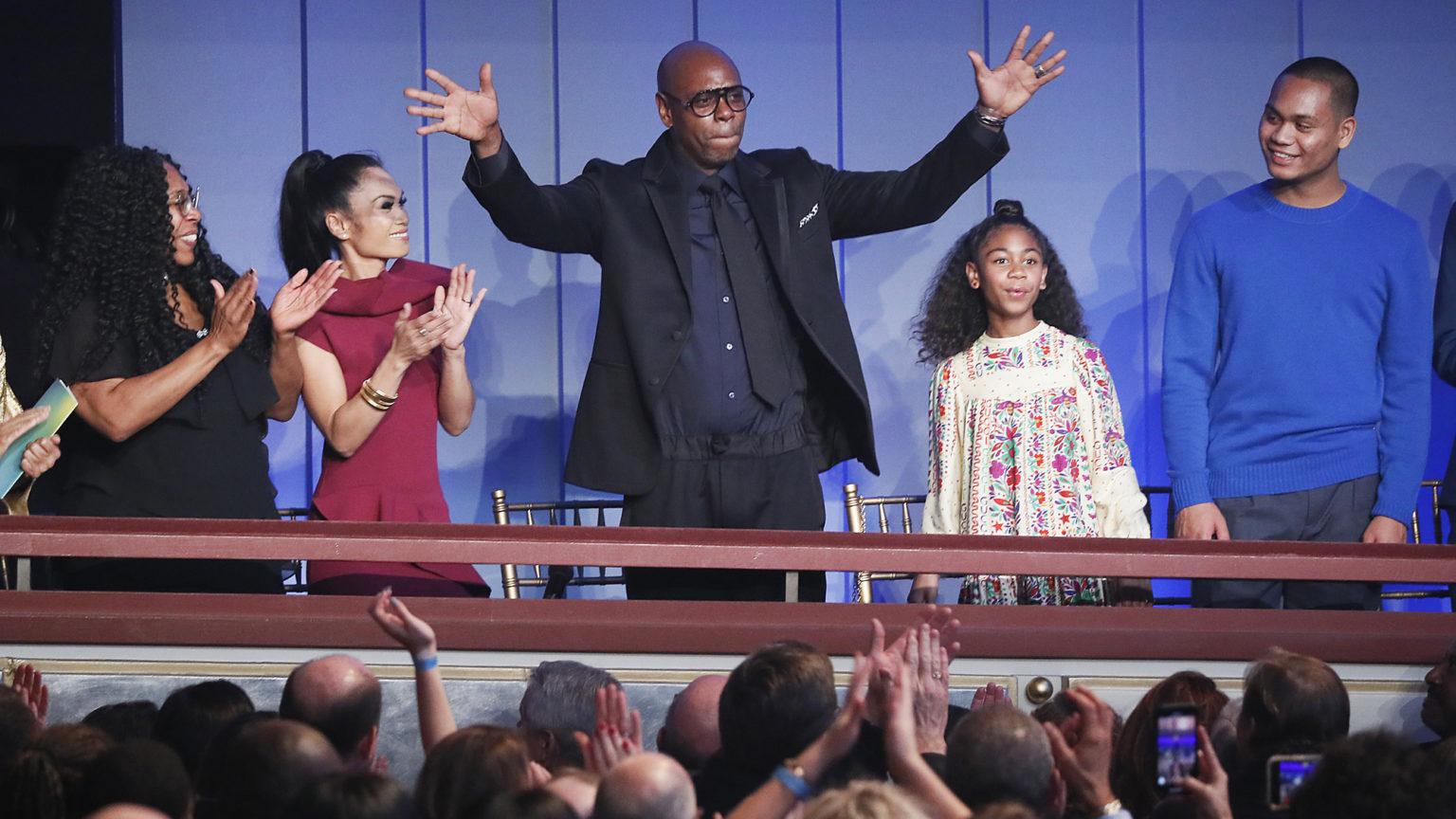 In an era when celebrities are constantly regurgitating the latest woke pieties, Dave Chappelle is a breath of fresh air.
The legendary DC comedian won the Mark Twain Prize for American Humour at the weekend. And in his acceptance speech, he defended free speech and gun ownership: 'The First Amendment is first for a reason… The Second Amendment is just in case the first one doesn't work out.'
When chatting to the press before the ceremony, Chappelle – whose recent specials have come in for criticism over his 'controversial' material about #MeToo, transgenderism and cancel culture – also mocked the constant demands for comedians to apologise for edgy material: 'I am sorry if I hurt anybody, etc etc etc, yada yada yada, everything I am supposed to say…'
#NEW Dave Chappelle:

"Political correctness has its place…I, personally, am not afraid of other people's freedom of expression. I don't use it as a weapon….And I'm sorry if I hurt anybody. Etc., etc. Yada, yada, yada. Everything I'm supposed to." say.pic.twitter.com/OxsPanQ0JL

— Jennifer Franco (@jennfranconews) October 28, 2019
Chappelle's comments are a blast against the sanctimonious monoculture that has gripped America's celebrity set. That he has just been awarded a prestigious prize, rather than 'cancelled' (a fate that befell his contemporary Kevin Hart), is an encouraging sign. We may be witnessing a long overdue pushback against offence-taking.
That this pushback is coming from comedians – alongside Chappelle, Ricky Gervais and Jerry Seinfeld have spoken out against PC recently – is only fitting. Comedians have always been at the forefront of fighting for free thought and free speech, and providing cover for the rest of us. As Chappelle put it recently, comedians 'more now than ever' have a 'responsibility to speak recklessly'.
Chappelle: More now than ever…you have a responsibility to speak recklessly. Otherwise, my kids may never know what reckless talk sounds like. pic.twitter.com/jSfPe9hvcZ

— Rita Panahi (@RitaPanahi) January 7, 2018
Let's hope comics heed his advice. The future of free speech – and of comedy – depends on it.
Picture by: Getty.
To enquire about republishing spiked's content, a right to reply or to request a correction, please contact the managing editor, Viv Regan.