The exhilarating nihilism of Michel Houellebecq
Serotonin captures the tragi-comic fall of modern European man.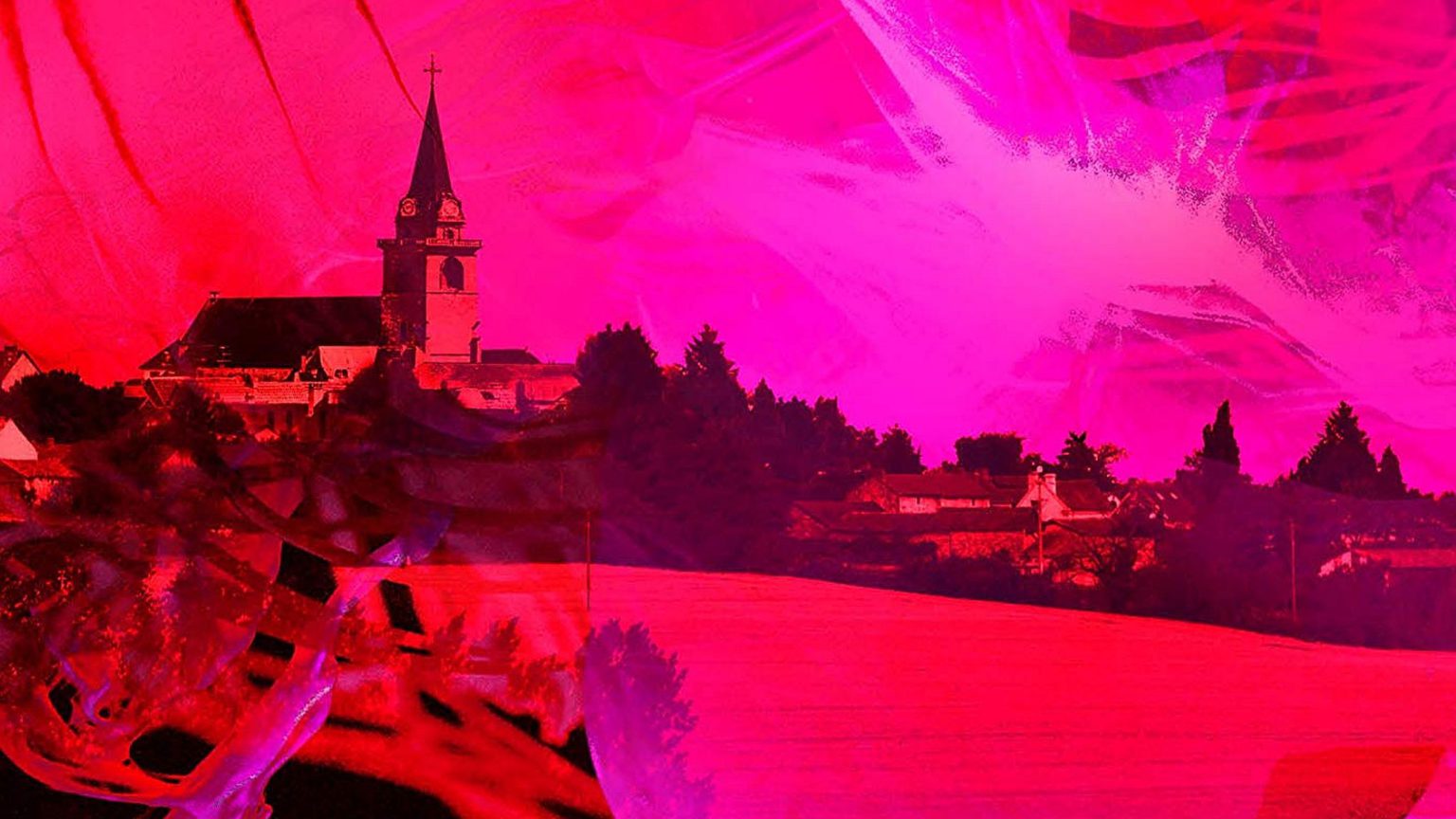 In his fiction, Michel Houellebcq has chronicled the deracinated state of modern France, as he sees it. Made selfish by the generation of '68, detached from morality by easy access to pornography, alienated from its history, numbed by mood medication, destabilised by mass migration and rendered powerless by the rise of transnational authorities, France (and Europe generally) is slipping into social, cultural and moral disintegration. It is, as he sees it, inevitable, imminent and irreversible. Houellebecq is the ultimate 'blackpilled' author. He offers readers no intimation of the rescue or survival of Western civilisation.
In his new novel, Serotonin, we encounter another snapshot of France's plummet into oblivion. Not that there aren't pleasures and diversions to be had as the tragedy of Europe is cast as a grotesque comedy. As usual, Houellebecq's protagonist is his alter ego, in this instance a character called Florent-Claude Labrouste.
Labrouste is aged 46, a heavy drinker and smoker, cynical, sour, tired and anti-social. His 'flabby and painful decline' is analogous to the collapse of his society. He is employed by the Ministry of Agriculture to write reports, where he observes the empirical data showing the French agricultural industry being outperformed by Argentina's.
He is disgusted by fashionable ecological living, drives a diesel 4×4 in Paris and refuses to recycle. His vitality drained, he is blunted by alcohol and reliant on mood medication, and is doing a job he treats with contempt. Labrouste is shown to be as pitiable as he is pampered. Without living relatives, Labrouste is Houellebecq's heir to Existential Man – adrift in a meaningless, indifferent universe which he tries (and fails) to make meaningful.
Labrouste's ennui is demonstrated by his indifference towards his Japanese girlfriend, Yuzu. She is beautiful, young, cultured and from a good family. He does not make love to her – instead choosing to fantasise about a woman he met and interacted briefly with at a service station. He treats her with indifference, avoiding her company and acting brusquely. When she invites guests to their apartment, he shuts himself in his room and refuses to meet them. While this demonstrates Labrouste's attitude, it shows that Houellebecq is a novelist, principally, of ideas. For while Labrouste's psychology is believable, his relationship with Yuzu is not.
Yuzu works for the Paris Japanese cultural institute. Labrouste describes his revulsion at the centre's exhibition of art-erotica, which makes him vomit. (Houellebecq's satire is well-placed, as anyone familiar with the work of celebrated Japanese photographer Araki will attest.) Within the programme Yuzu organises, the decadence and incomprehensibility of art is contrasted with the banality of origami workshops. Labrouste has no respect for his partner, her work or her culture. The unblinking acceptance of perversity – in the most general social sense – within the art world is presented as a prerequisite for entry into the cultural elite, distinguishing its members from the common people. Morality is detached from the consumption of cultural artefacts. This is almost a textbook definition of decadence.
Labrouste decides to cash in his assets, leave Yuzu, quit his job and disappear. He checks into a hotel in an unfamiliar Paris district and seems determined to numb and isolate himself, cosseted by the impersonal comforts of the hotel bar, Carrefour ethnic food and the absence of emotional intimacy. In later chapters, Labrouste goes to Normandy, and encounters the economic and social plight afflicting rural France in a globalised age. It is shown buffeted by EU policy, bruised by the outbreak of farmer suicides, denuded by foreign asset stripping, and impoverished by food importation. He discovers a dark secret and finds himself at the epicentre of a social crisis and then of a personal crisis…
Houellebecq makes Labrouste (like most of his protagonists) as docile as his society. Some of these are problems of affluence, but there is a deeper malaise — namely, a lack of purpose. Labrouste lacks vigour and belief. Houellebcq deftly finds ways to make his protagonist's situation analogous with the problems of France in a globalised world. France, like Labrouste, is headed towards depletion and displacement.
Houellebecq has a knack for describing the intense depression that comes with being utterly protected, directionless and without connection. And he shows that, despite an individual's spiritual suffering (an unfashionable term), a character will try to preserve that stasis for as long as possible. His protagonists seek to suspend themselves, live without a body, become shielded from physical exertion or emotional engagement. Labrouste takes his antidepressants, and does as little as possible. 'I was finding the prospect of having a body, of having to devote care and attention to it, more and more intolerable.' The serotonin in the novel's title refers to the hormone stimulated by Labrouste's medication. The happiness drug makes him dumb and numb, unable to enact his full potential.
However, Serotonin is not a depressing book. Its honesty is refreshing. Labrouste mouths the author's cutting views of the world. ('Holland isn't a country, it's a business at best.') As always, there is a certain exhilaration to Houellebecq's nihilism. We are amused by the listing of foods and brands of alcoholic drinks; we recognise the thumbnail sketches of urban life in Paris; we have a wry distaste at his protagonist's unflinching sexual proclivities. There is a lot of truth in the descriptions of casual airplane travel, hotel routines and the experience of detached drifting through hyper-streamlined networks of a technologically advanced civilisation.
However, never mistake Houellebecq's detached humour and arm's-length attitude towards his characters for insincerity. Houellebecq sees that his civilisation is coming to an end – he has ample evidence, after all – and all he can do is reflect a sliver of it in dark comedy. He is not a writer of epic novel cycles, a profound poet or a dramatist of stark human dramas indicting the complacency of his compatriots. As a writer, he is simply not built that way.
Rather, he writes short, tragi-comic novels about l'homme moyen sensuel (the man of average sensibilities) responding inadequately to his personal and historical situation. Just because Houellebecq sees the black comedy in a society committing suicide, he does not take the matter lightly. Like his existential forebears, Houellebecq is a supreme chronicler of the psyche of modern European man. Unlike them, however, he does not see any way for that man to wrest control or meaning for himself.
Alexander Adams is an artist and writer. Visit his website here.
Serotonin, by Michel Houellebecq, is published by William Heinemann. (Buy this book from Amazon(UK).)
To enquire about republishing spiked's content, a right to reply or to request a correction, please contact the managing editor, Viv Regan.