Au revoir, Jean-Claude!
Juncker was an anti-democrat, but also a top lad.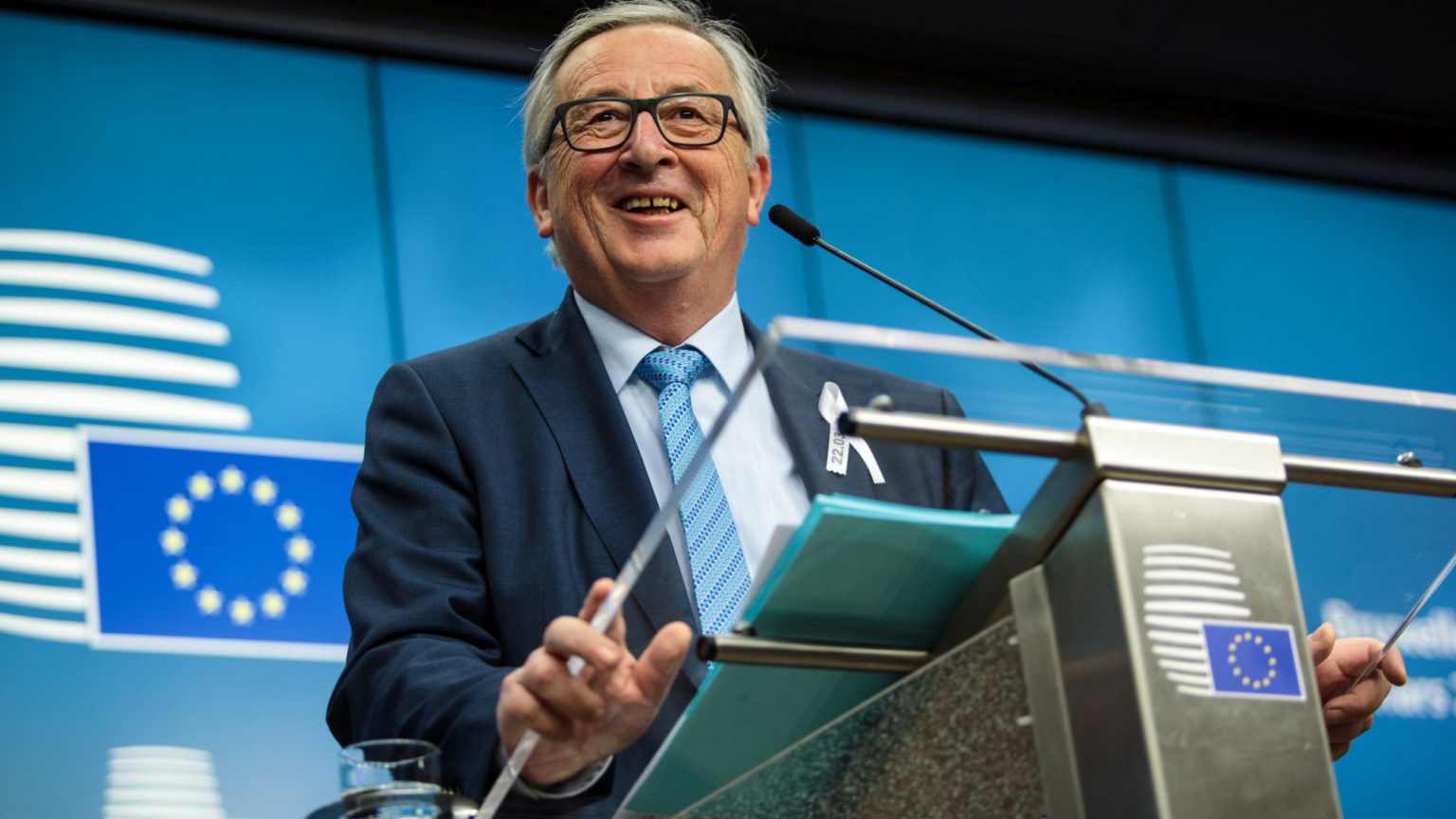 Jean-Claude Juncker is stepping down as president of the EU Commission.
Juncker undoubtedly shares the EU's disregard for democracy. Before the French referendum on the EU constitution, as the president of the European Council, he made the choice for voters clear: 'If it's a Yes, we will say "on we go", and if it's a No we will say "we continue".' In 2011, he expressed his preference for 'secret, dark debates'. And in 2015, he infamously told the debt-stricken Greeks, 'There can be no democratic choice against the European treaties'.
But he had one thing sorely lacking among the grey suits at Brussels: he was a bit of a lad. Here are some of his highs and lows:
Face slapping, head kissing and hair fluffing
Greeting the leaders of the European Council at a summit in Riga, Juncker bestowed Europe's prime ministers, presidents and chancellors with all manner of slaps and kisses. He saved a more sour greeting for Hungary's Victor Orban who he called 'the dictator', before administering a cheeky slap.
Last year he greeted an EU officially by putting his hand behind her head and tossing her hair.
Is it a power move or playful banter? ?‍♂️?‍♀️

EU's Jean-Claude Juncker seems to take a lot of joy out of touching hair… and kissing bald heads ?

For more news and video, head here: https://t.co/4ozTbgvoxl pic.twitter.com/GQIQKgK1oS

— Sky News (@SkyNews) December 15, 2018
'The European Parliament is ridiculous, very ridiculous'
Juncker temporarily won the hearts of many Eurosceptics in 2017 when he blasted the EU parliament as 'ridiculous, very ridiculous'. Only around 30 of the parliament's 751 MEPs showed up to a debate hosted by Maltese prime minister, Joseph Muscat. This showed that the parliament is 'not serious'. Nous sommes d'accord, Jean-Claude!
An 'erotic attachment'
After Boris Johnson took the keys to No10 and re-opened negotiations with the EU, there was a great deal of speculation as to how flexible the EU was willing to be, especially when it came to the Northern Ireland backstop.
Juncker told Sky News' Sophy Ridge that he thought Brexit would definitely happen and that he had no 'erotic attachment to the backstop'. Nice.
To enquire about republishing spiked's content, a right to reply or to request a correction, please contact the managing editor, Viv Regan.