The unbearable paternalism of the middle-class left
Owen Jones lecturing Nimco Ali about bigotry is Corbynism summed up.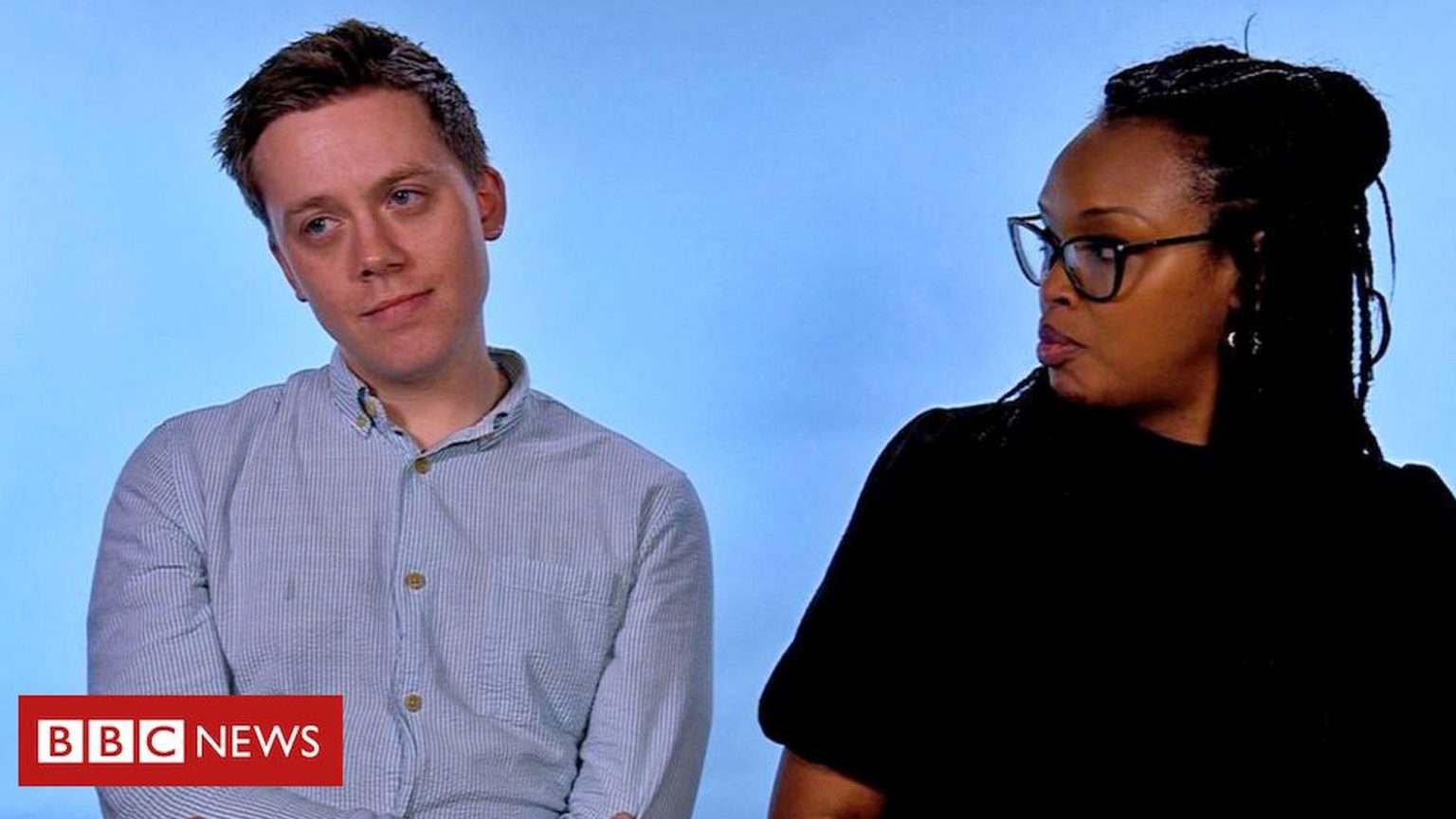 To see the essence of Corbynism, of the new woke left, look no further than Guardian columnist Owen Jones' run-in with anti-FGM campaigner Nimco Ali over Boris Johnson's use of the phrase 'bum boys' 21 years ago.
Yes, Labour activists are still talking about that throwaway line in a Boris column from literally the last millennium because… well, because offence archaeology is an easier game to play than actually coming up with a positive vision for Britain.
On the Victoria Derbyshire Show on BBC Two, Jones and Ali were paired up for one of those political blind dates TV producers think are a good idea.
Ms Ali backs Boris, Mr Jones thinks Boris is basically Hitler in a blonde moptop, so naturally there was disagreement. Especially on 'bum boys'. OJ said Boris's use of that phrase proves he is bigoted; Ali said it didn't. She said it wasn't necessarily homophobic to use those words – it depends on the context.
Astonishing. @NimkoAli refuses to acknowledge that @BorisJohnson was being homophobic when he called gay men "tank-topped bum boys". Kudos to @OwenJones84 for exposing which minorities people are prepared to throw under the bus at this election. pic.twitter.com/JVhxuczkSX

— Jennie ?️‍? (@JennieBujold) December 10, 2019
Cue Jones screwing up his face in disbelief. Slowly, deliberately, he tried to explain to Ms Ali what bigotry and homophobia are. And this is where it became really uncomfortable viewing.
What we had here was a middle-class Oxbridge graduate and chief Guardianista lecturing an African immigrant (Ali was born in Somaliland) about the right way to think and speak. It was spectacularly condescending and patronising.
It cut to the heart of the middle-class left of which Mr Jones is a key part. These people are increasingly distant from everyday society. Of course they claim to care about working-class people and immigrants, but in truth they at best pity them and think they need constant state assistance, and at worst they secretly loathe them and wish they weren't all so backward and beholden to tabloid newspapers like the Sun.
Jones' snooty tone with a woman from a different background to his, and who has different views to his, captured perfectly the elitist nature of wokeness.
As it happens, Ali was right. Context matters. More importantly, intent matters. When Boris said 'bum boys', was his intent to demean all homosexuals? Of course it wasn't.
He was mocking Peter Mandelson by suggesting that the only people who would be upset about his resignation (this was 21 years ago, don't forget) would be 'tank-topped bum boys' in gay nightclubs. Boom boom. You don't find it funny? That's fine. It isn't, particularly. But it was clearly driven by political spite, not anti-gay hatred.
Jones then tells Ali that he is continually referred to as a 'bum boy' thanks to Boris's newspaper article. Does he honestly expect people to believe this? Literally no one in the country remembered Boris's 1998 article until the likes of Jones dredged it up in a tragic effort to score points against the Tories! If anyone has reintroduced the phrase 'bum boy' into British public life, it is Owen Jones, not Boris Johnson.
But that's another thing about the woke left – 'I am a victim', these middle-class activists say, as they clamber on to the moral high ground and look down their noses at any individual or community that has had the temerity to offend their PC sensibilities.
To enquire about republishing spiked's content, a right to reply or to request a correction, please contact the managing editor, Viv Regan.