Trump's ban on anti-Israel protests is an assault on free speech
His Executive Order is deeply illiberal and will do nothing to tackle anti-Semitism.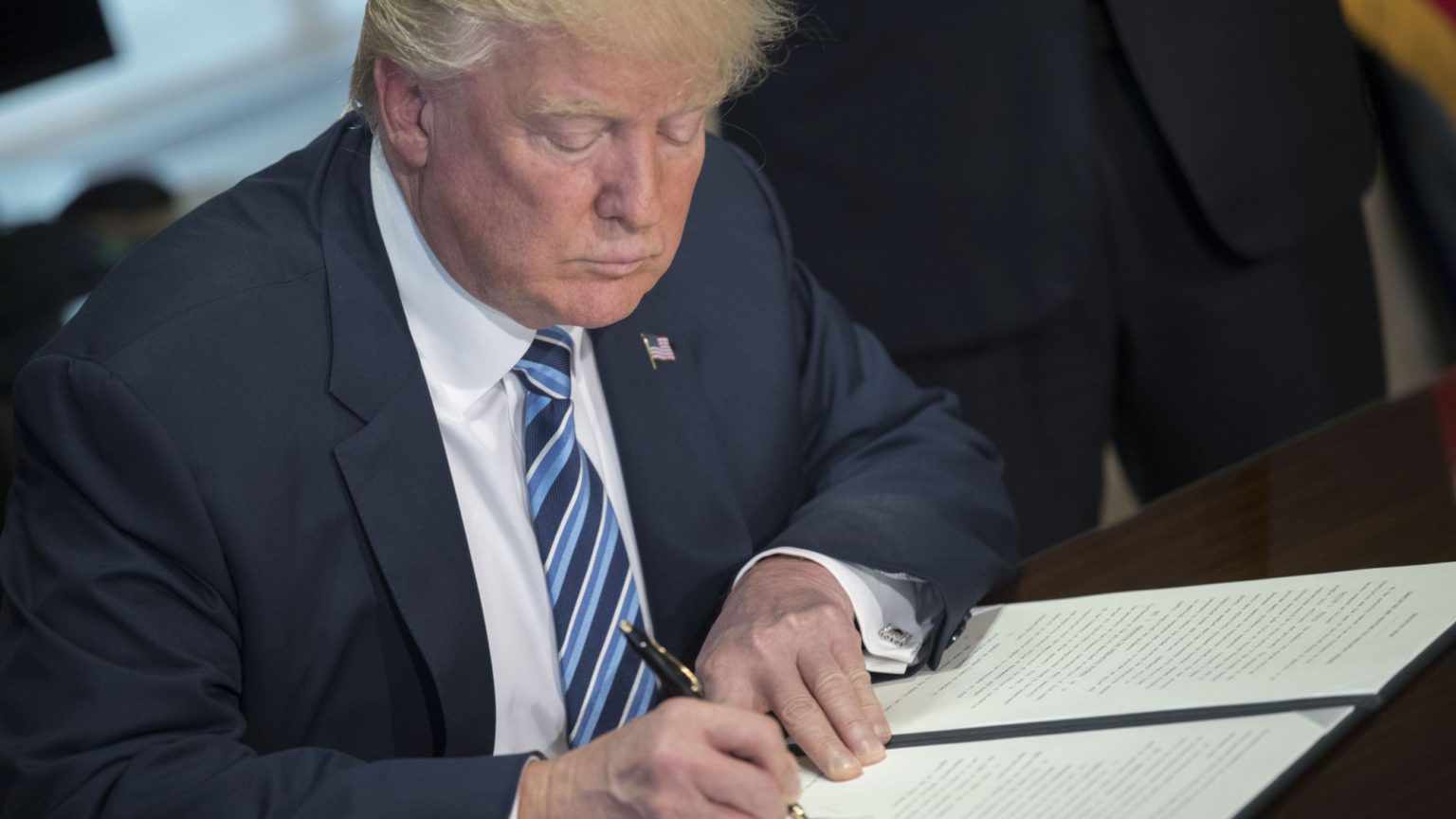 US president Donald Trump has signed an executive order, which, among other things, amends the Civil Rights Act's interpretation of race and national origin to include Judaism. This means thatanti-Israel protests, especially in educational settings, will be classified as a form of discrimination. Trump has made it clear that this amendment will be used to strip funding from American universities if they allow anti-Israel protests on campus.
It is tempting to see Trump's move as an attack on anti-Israel activists who try to shut down conservative speakers and even mainstream comedians by branding them bigots.
It is also clear that many of those protesting against the existence of Israel are not merely driven by purported concerns about the citizens of the Palestinian territories. They're also driven by an aggressive, hateful mindset that demonises people for their nationality and religion. In a case last year, for example, pro-Palestinian groups at New York University disrupted an Israeli student group's dance party, organised to mark the founding of the state of Israel. Such actions create a threatening environment for students of Israeli or Jewish origin.
But Trump's executive order does set a dangerous precedent. It restricts freedom of speech on the grounds that anti-Israeli protests constitute 'threatening and discriminatory behaviour against individuals based on nationality'. Indeed, the executive order mirrors the authoritarian approach of the Chinese Communist Party, when it presents any criticism of it as an attack on the Chinese people.
And what is to stop the logic of the executive order being extended to protests against other nation states? If universities are precluded from allowing student groups to protest against the Israeli state or to call for businesses and consumers to stop trading with the Israeli government, then there's little to stop calls for American companies and individuals to stop doing business with certain Chinese companies, many of which have direct ties to the Chinese government.
Besides, the executive order is likely to be entirely ineffective against the kinds of anti-Semitism it is meant to stamp out. Under this order, anti-Semitic groups can simply stage protests on public land outside campus. There, they'll receive the same First Amendment protections that the KKK and other hate groups do. Moreover, anti-Semites will claim that being pushed outside campus proves their central conspiracy theory – that they are being oppressed by a political and institutional establishment dominated by Jewish and Israeli interests.
Controversial though it is, the freedom to organise protests criticising national governments (and even questioning their existence) is a crucial component of any liberal democracy that claims to value free speech. The views expressed may be considered deplorable or nonsensical. But that is no argument against permitting their free expression. After all, if free speech is limited to speech or ideas that we don't find abhorrent, then it isn't free speech.
When it comes to bigotry, sunlight is the best disinfectant. And anti-Israel groups who engage in disruptive behaviour lose public sympathy and goodwill. Such protests also open an important conversation that allows anti-Israel claims to be criticised and debated, which is precisely the kind of difficult discussion university students benefit from. Views which are simply shut down or pushed away remain un-contested, and heighten the oppression complex of those parroting them.
Entirely shutting down anti-Israel student groups at NYU, for example, was unnecessary. Those who disrupted the pro-Israel dance party were disciplined and censured, but without curtailing their free-speech rights. There are already existing rules to protect students against harassment, intimidation or violence. While such rules could be tightened or better enforced, they speak to how unnecessary it is to curtail free expression or campus protests.
As it stands, the executive order remains limited to Israel and spiteful anti-Israel movements, like BDS. But it does send the message that nationality can be granted special protection. What might lobbyists and supporters of genuine totalitarian states like Saudi Arabia, Iran, China and North Korea say about that?
Satya Marar is a Young Voices contributor.
Picture by: Getty.
To enquire about republishing spiked's content, a right to reply or to request a correction, please contact the managing editor, Viv Regan.