Down with 'social design'
Too many designers now want to re-educate the masses.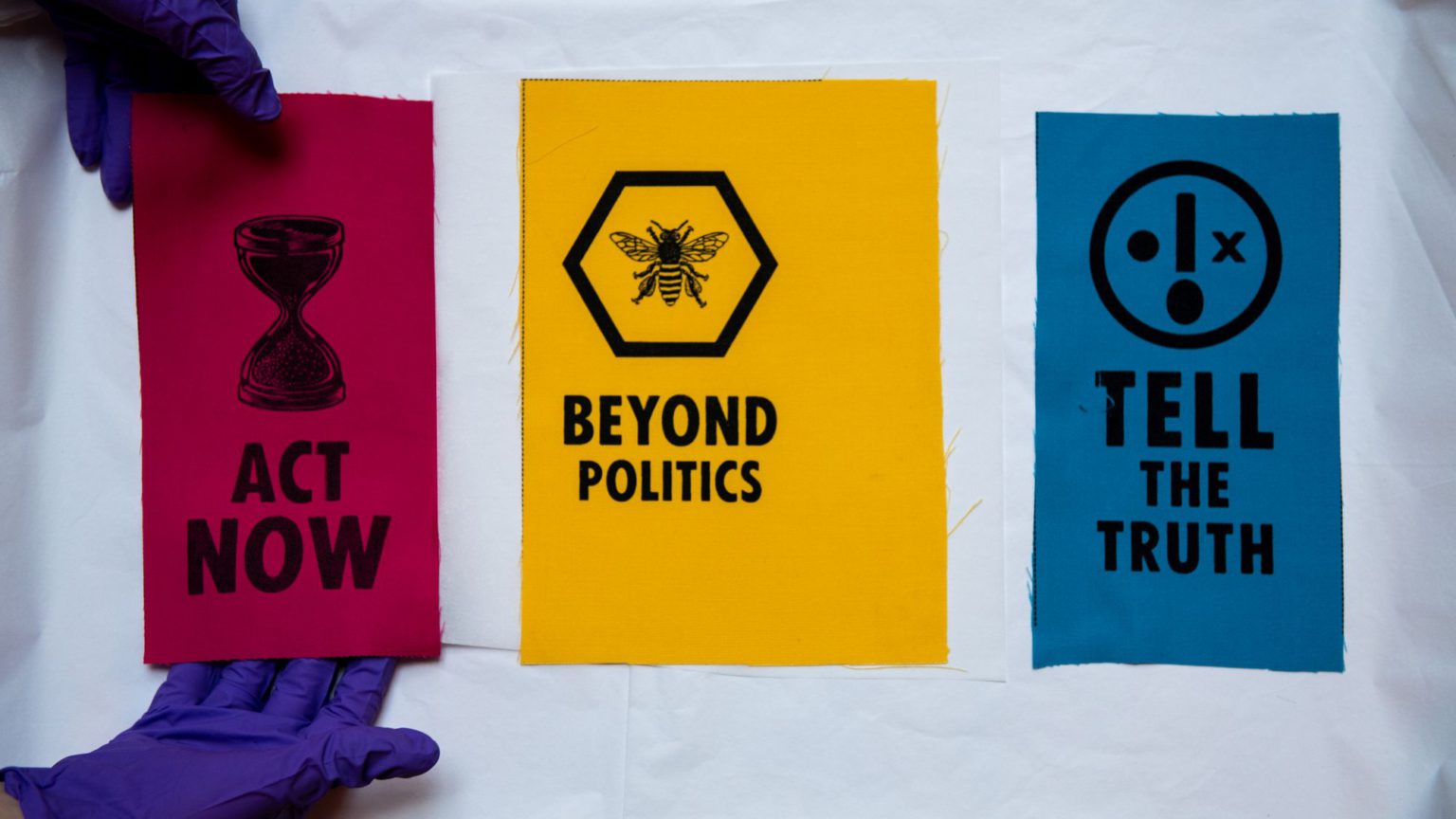 The recent launch of a group called Designers for Extinction Rebellion may seem at first to be small potatoes. But this is actually the latest manifestation of the design world's elitist and illiberal 'social design' agenda. This is an ideological outlook that is deeply problematic for two reasons: it is anti-design and it is anti-people.
Design has always, of course, operated within and alongside the economic and political worlds, but it is not a political entity or enterprise in itself. It is, or at least ought to be, independent of politics. It is this characteristic that allows design to permeate, engage with and service various cultural and social groups simultaneously. Its independence gives it its dynamism and impact. If designers, as individuals, decide to join political parties and organisations, that's their business. But when design as a whole, or a significant section of it, takes sides politically – then we have a problem.
Something like Designers for Extinction Rebellion is a classic example of design 'overreach'. But it shouldn't come as a surprise. For a while now, the design elites have been arguing that so-called 'social design' is an antidote to the 'consumer society'. So First Things First 2000, a design manifesto that was influenced by a manifesto published in the Sixties, advanced with fanatical hyperbole: 'Designers who devote their efforts primarily to advertising, marketing and brand development are supporting, and implicitly endorsing, a mental environment so saturated with commercial messages that it is changing the very way citizen-consumers speak, think, feel, respond and interact.'
The contempt for 'consumers' here is apparent, as if we are all easily shaped by our surroundings. This lays bare an historic reversal of priorities in the relationship between design and its audience. Advocates of social design no longer believe in a participatory relationship with the audience; they no longer believe that people are active and discerning agents. They consider the consumer as a problem to be constrained, corralled and socially engineered. It is arrogant in the extreme.
This is an assault on the historic role of design. The design elite is so full of loathing for 20th-century mass culture that it is willing to ignore and even reject the history of design's intrinsic relationship to the production process. This elitism is an affront to the millions of designers who have made enduring, transformative, life-changing, engaging, entertaining, witty and desirable products that have transformed our world. We are not all designing adverts for butt-toners, as is glibly suggested.
Over the past few decades, design writers and academics, alongside design schools and professional institutions, have published numerous books, anthologies and papers promoting the social-design agenda. It has felt almost evangelical. The attack on consumer society is no longer a thinly veiled attack on the consumer: it is outright and unashamedly hostile. From their patronising support for no-brand cigarette packaging and 'nudge' theory to their wholesale rejection of all design that is viewed as being in some way 'unethical', these social designers see themselves as the saviours and shapers of ordinary people.
Considerable intellectual effort has been made to give social design academic legitimacy. This has been a magnificent failure. Perhaps this is because social design it is not a distinct academic or practical field – it is an ideological imposition. Yet despite the lack of academic validation, decades worth of cheerleading by the design elite has nevertheless embedded social design as a new orthodoxy. It permeates design discourse and has infected design criticism. The 'ethical designer', 'climate designer' or 'social designer' is as untouchable as he is vainglorious. The social-design agenda is an ideologically motivated attack on the historic function and role of design in society, and on design's unique relationship to people. For all its claims to the contrary, social design is actually anti-social.
To enquire about republishing spiked's content, a right to reply or to request a correction, please contact the managing editor, Viv Regan.