Keir Starmer: enemy of liberty
As Director of Public Prosecutions, he bulldozed the rights of defendants.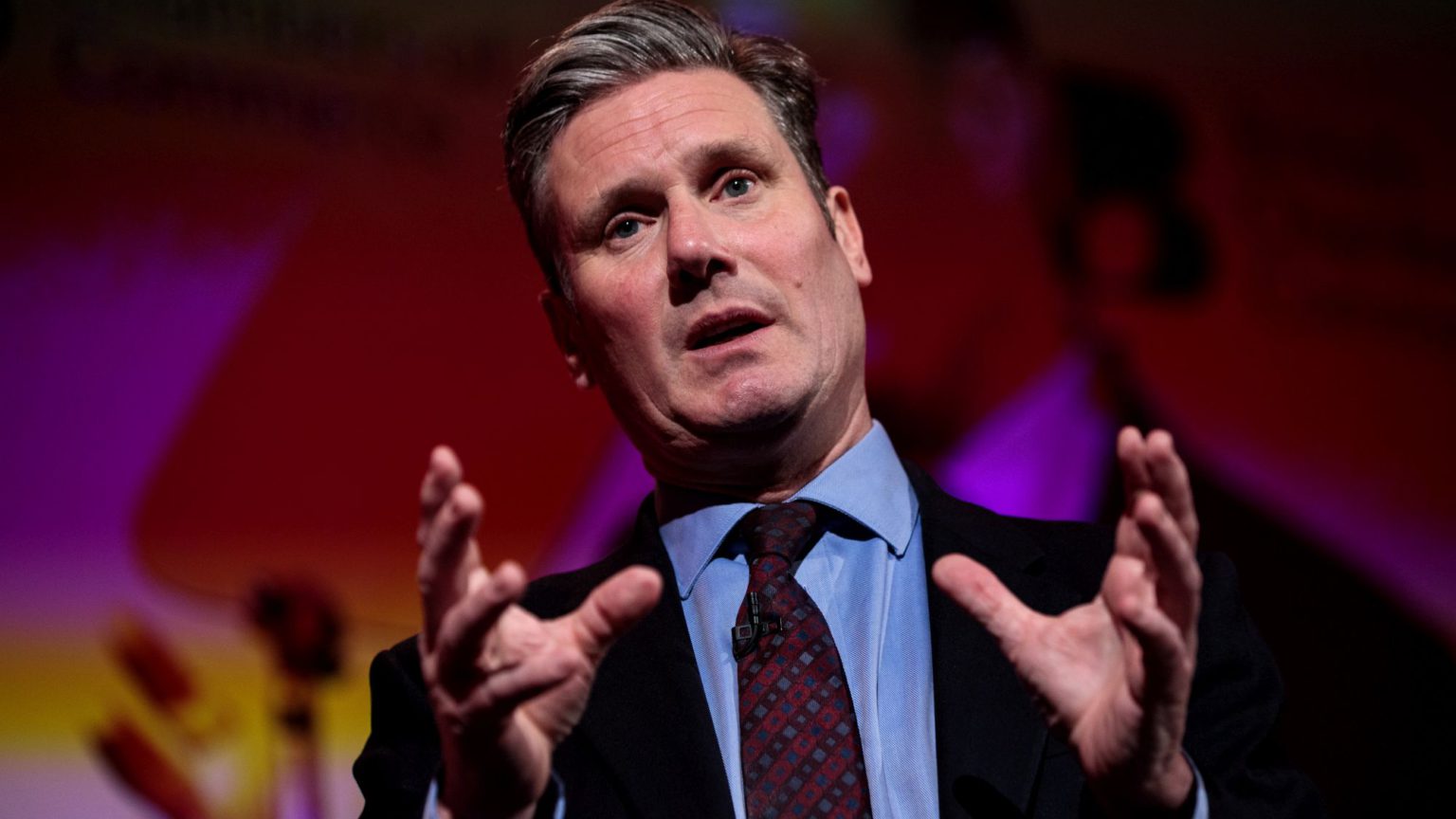 Sir Keir Starmer, the shadow Brexit secretary, is currently favourite to become the next leader of the Labour Party.
In his campaign for the leadership so far, Starmer has been keen to emphasise the work he did as a barrister before he became a Labour MP. His campaign launch video references many of his old cases, including his role in the dispute between the National Union of Mineworkers and the then Conservative government, as well as the 'McLibel' trial.
The video implies that Starmer's history is one of defending individual and workers' rights. But this is misleading. It ignores the fact that, as a jobbing barrister, Starmer would have been selected for each case based on his relevant expertise. The cases he worked on say nothing of his politics or character, as he would not necessarily have chosen them himself.
Starmer's more recent tenure as Director of Public Prosecutions (DPP) does, however, tell us a great deal about the would-be Labour leader. Between 2008 and 2013, as DPP, Starmer was responsible for policymaking within the Crown Prosecution Service (CPS), which brings all prosecutions for criminal offences in England and Wales.
The campaign video claims that Starmer 'stood up to the powerful' as DPP. But his disastrous reign was more accurately characterised by his willingness to ride roughshod over the rights of defendants under the guise of 'victim-centred justice'. In particular, he railed against the 'adversarial system' of criminal trials, and advocated a move towards an 'inquisitorial system'.
The adversarial system defends against the inherent unfairness of being prosecuted by a state body, which is able to marshal far greater resources than the average defendant. It does so by imposing a high burden of proof and providing ample opportunities for the defence to robustly challenge the prosecution's case. It thereby attempts to create 'equality of arms' between the state and the individual.
The inquisitorial system, on the other hand, pretends that the defendant is in the same position as the state, and this creates the potential for real unfairness.
Starmer's video also features images of Rebekah Brooks, in a nod to his involvement in her prosecution for phone hacking at the News of the World. The inclusion of Brooks is pretty brazen given that she, her assistant Cheryl Carter, and her husband Charlie, were eventually cleared of all charges. Brooks is an innocent woman. The entire episode was a blemish on Starmer's record, but he presents it as a victory.
Starmer also paved the way for the many catastrophic failings of the CPS that followed his departure. In 2013, he proposed altering the tests that were used to assess the credibility of complainants in sexual-violence cases. He justified this by saying, 'We cannot afford another Savile moment'.
His reforms culminated in guidance published in October 2013 that instructed CPS lawyers to focus on the credibility of complaints, rather than the credibility of complainants. In practice, this meant overlooking common-sense questions.
This change was later reflected in police guidance. In December 2014, senior officers at the Metropolitan Police relied on this guidance when they announced that claims of a paedophile ring operating out of Westminster were 'credible and true'. They had been made by Carl Beech. Last year, Beech was convicted of 12 counts of perverting the course of justice and sentenced to 18 years in prison.
Beech approached the Metropolitan Police in 2012, while Starmer was still in charge at the CPS. It was Starmer's reign that encouraged police to believe complainants rather than robustly investigate the evidence. It was this environment that enabled Beech's lies to cause incredible harm to those he accused.
Starmer may wish to portray his history as one of standing up to the powerful, but his attempts to bulldoze the longstanding rights of defendants lay the groundwork for one of the greatest failings of our justice system in recent decades.
His attitude towards historic allegations was equally troubling. In 1970, Liberal MP Cyril Smith was investigated in connection with allegations of sexual abuse. No action was taken at the time. In November 2012, two years after Smith's death, Starmer publicly declared that had the evidence against Smith been reviewed by the CPS under his tenure, then it would have prosecuted him.
This was an unprecedented and entirely unfair announcement to make. The decision to prosecute should be taken objectively, in the knowledge that the defendant has a right to defend himself against any charges. Announcing that accused people 'would have been prosecuted' when they are no longer around is tantamount to declaring them guilty in their absence. This was an outrage against the principles of our justice system.
Starmer may be a slick operator. He may be the most 'prime ministerial' candidate out of a truly dreadful crop. But he must not be allowed to whitewash his own record.
Luke Gittos is a spiked columnist and author. His new book Human Rights – Illusory Freedom: Why We Should Repeal the Human Rights Act, is published by Zero Books. Order it here.
To enquire about republishing spiked's content, a right to reply or to request a correction, please contact the managing editor, Viv Regan.