One cheer for Clive Lewis
He's right about democratic reform. The only snag is he doesn't believe in democracy.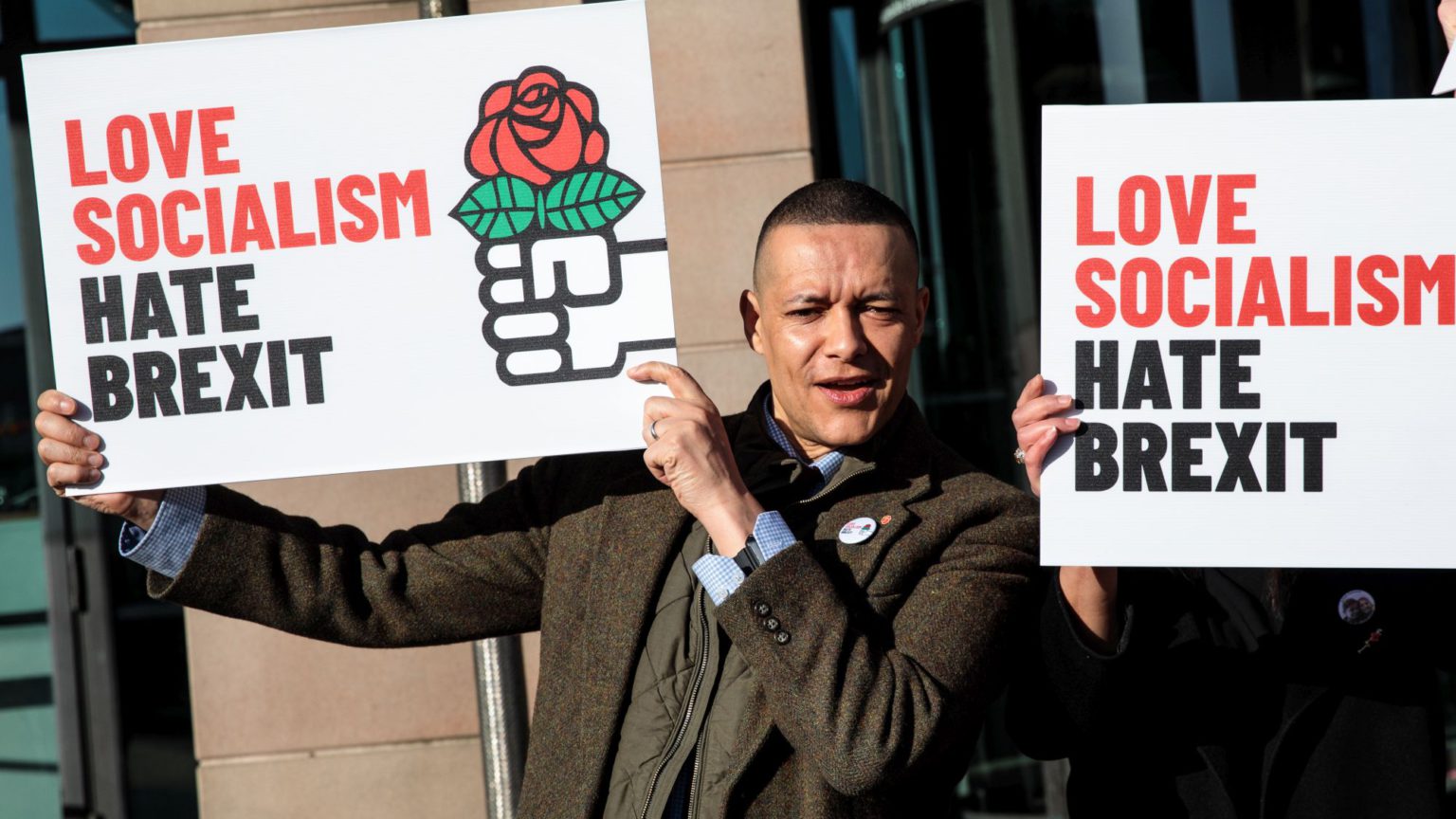 Clive Lewis has struggled to get his campaign for the Labour leadership off the ground. With the 2.30pm deadline for MP and MEP nominations looming, he is (at the time of writing) on a less-than-mighty four nominations – and one of those is from himself.
It's easy to see why Lewis has struggled. First off, he is a longstanding Jeremy Corbyn ally and shadow cabinet member, but the higher-profile Rebecca Long-Bailey has already mopped up much of the left's support.
More crucially, he was also one of the left of the party's more passionate anti-Brexit campaigners. He voted against triggering Article 50, and quit the shadow cabinet over it. He set up the campaign group Love Socialism, Hate Brexit, despite that being a complete contradiction in terms. And he backed a second referendum – a policy that many in Labour now begrudgingly recognise cost them many of their heartland seats at the election.
Lewis was among those most deranged by Brexit. He even took part in a pile-on against pro-Brexit trade unionist Eddie Dempsey, of the RMT union, who he baselessly accused of being a 'racist sympathiser'. Lewis was expelled from the RMT parliamentary group as a result.
Unsurprisingly, Lewis's charm offensive in this campaign hasn't been great, either. He has been forced in the past week to defend previous comments he made about Brexit being a 'racist endeavour' – which, to his credit I suppose, he has refused to backtrack on.
And if casually implying millions of the voters Labour needs to win back are racist wasn't enough, he has also turned his ire on his colleagues. At his launch last week in Brixton, he said structural racism within the Parliamentary Labour Party might be part of the reason why he has struggled to pick up support.
As the past few years have shown us, spuriously calling people racist is not the surefire vote-winner some people seem to think it is. But this is a lesson Lewis seems almost defiantly unwilling to learn.
Still, it's a bit of a shame that Lewis's candidacy will most likely fall at the first hurdle. And not just because he has, in an increasingly puritanical Labour Party, a refreshingly un-PC streak: the New Statesman asked him ahead of the 2015 election if he was taking his victory for granted – he said that he could only really lose if he was 'caught with my pants down behind a goat with Ed Miliband at the other end'.
Say what you will about Clive, he's not dull.
More seriously, it's a shame he won't make the ballot because in his short-lived candidacy he has at least put the issue of democratic reform on the agenda: something that is crucial to grasp not just for the Labour Party, but for British politics in general.
In his leadership manifesto he calls for proportional representation and the abolition of the House of Lords. He has also floated the idea of a referendum on the future of the British monarchy, although he was oddly guarded about how he might vote in it when quizzed about it at the weekend.
And he's dead right about all of this, albeit for all the wrong reasons.
As spiked has laid out in our programme for democratic reform, getting Brexit done (to coin a phrase) is just the first step in renewing and radicalising British democracy.
We need to get rid of the unelected Lords and introduce a more representative electoral system than first past the post: the system that, in 2015, meant UKIP, despite getting 1.5million more votes than the Liberal Democrats, returned just one MP to the Lib Dems' eight.
Now, the snag with Clive Lewis making these kinds of arguments is that he doesn't actually believe in democracy. His refusal to accept the Brexit vote shows that democratic decisions made by ordinary people are only acceptable if he agrees or can live with them.
He also wants to lower the voting age to 16 and introduce it to non-citizens, a move that not only undermines citizenship but also is a clear and cynical attempt to fiddle the franchise in the hopes it might boost support for parties and policies Lewis likes.
Still, this is all the more reason for the prospect of radical democratic reform to be discussed more in the mainstream, and for real democrats, in all parties and none, to reclaim that agenda from phoney radicals like Lewis. You can read spiked's ideas on what we might do here.
Tom Slater is deputy editor at spiked. Follow him on Twitter: @Tom_Slater_
Picture by: Getty
To enquire about republishing spiked's content, a right to reply or to request a correction, please contact the managing editor, Viv Regan.