Is John Bercow really a bully?
Adults in a place of work should stop using the word 'bully' about anyone who offends them.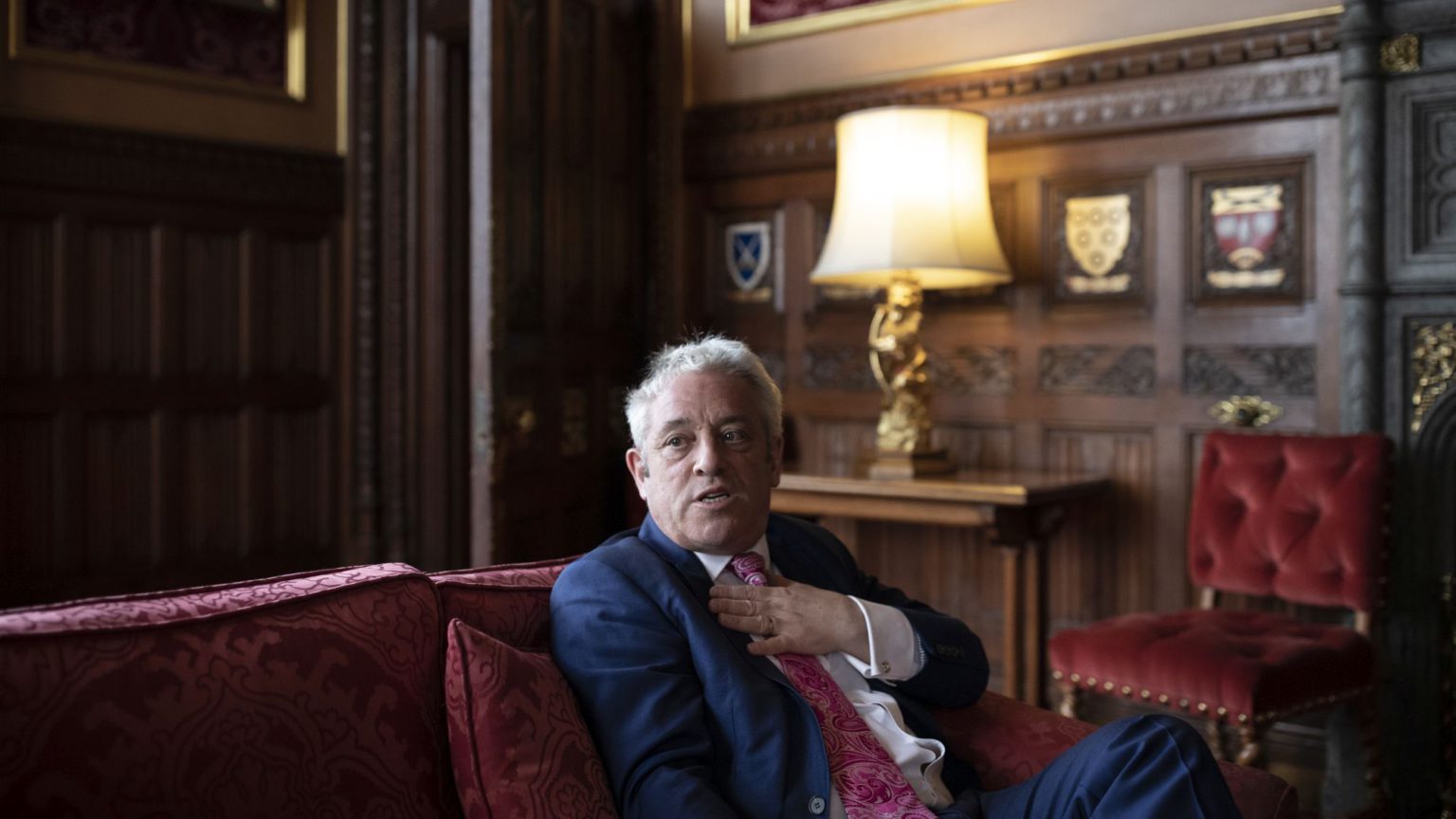 We might have a new government and be on the brink of leaving the EU, but some things never change. John Bercow can still be relied on to make headlines for all the wrong reasons. The end of his time as speaker of the House of Commons has not, it seems, meant an end to the accusations of bullying that have swirled around him for many years.
In the latest twist, Lord Lisvane, once Bercow's most senior aide and chief Commons clerk, has presented a dossier of complaints against his former boss to the parliamentary commissioner for standards. Lord Lisvane worked for Bercow for three years before retiring in 2014. The dossier is understood to detail incidents in which Bercow bullied and humiliated staff and used 'inappropriate language'.
We've been here before. In 2018, Bercow's former private secretary, Angus Sinclair, broke a non-disclosure agreement to go public with accusations that he had faced angry outbursts, undermining, obscene language and mimicry from the man who was then speaker. In the same week, former Black Rod David Leakey told the BBC's Newsnight that he had witnessed Bercow's 'bullying and unreasonable' behaviour. Yet another aide, Kate Emms, lasted less than a year working in Bercow's office before being signed off with sickness reported to be connected to alleged bullying.
Bercow has always denied these claims. He once said there was 'no substance to any of the allegations'. When they first surfaced, MPs appeared keen to help Bercow avoid scrutiny – they blocked an inquiry into his behaviour on the grounds that allegations dating back more than seven years could be investigated only in exceptional circumstances. The fact that, at this time, Bercow was thought by many to be using his position as speaker to support MPs intent on keeping the UK within the EU was, of course, purely coincidental.
Perhaps Bercow was right to deny being a bully. Bullying was, not that long ago, an accusation left behind with the end of childhood. It was used quite specifically to refer to children who intimidated their peers through fighting or persistent name-calling. Shocking though it seems today, cries of bullying often resulted in parents and teachers addressing the bullied rather than the bully. Children were taught to stand up for themselves and to ignore name-calling. All this has changed over the past couple of decades. Nowadays, bullying is not only taken extremely seriously – it is dealt with pre-emptively. Schools run anti-bullying weeks even if they have no reported incidents of bullying.
At the same time, bullying has left the playground and entered every walk of life. We learn that adults bully their children, husbands bully their wives, children bully their parents, neighbours bully neighbours across the garden fence and colleagues bully each other in the workplace. Bullying behaviour extends far beyond physical abuse and is now understood to encompass 'passive aggressive' or 'covert' behaviour. It may be apparent in 'sarcasm, condescending eye contact, facial expressions or gestures'. When definitions become this broad, it may be possible for someone to be a bully without even realising it.
Who knows what went on in the office of the speaker under Bercow's reign. Thanks to the actions of a previous cohort of MPs, we are unlikely ever to find out. It pains me, as a passionate Leave voter, to come to Bercow's defence. But in an intense working environment, when people are under pressure, long hours are demanded and mistakes are made, it is not unusual for tempers to fray and emotions to run high. Bullying may not be the correct term to describe Bercow but the accusations against him suggest that, at the very least, he is a thoroughly unpleasant individual with appalling management abilities.
In response to the latest round of allegations, Bercow has said: 'During the five years that we worked together, Lord Lisvane had ample opportunity to raise any accusations of bullying with me. At no stage did he do so… the timing of this intervention is curious.' He's right. Surely a man as powerful as Lord Lisvane could be expected to stand up for himself and his colleagues in the face of a blustering Bercow? Bercow is also right to question the timing of Lisvane's accusation, coming, as it does, off the back of Jeremy Corbyn's widely reported nomination of Bercow for a peerage.
What is really outrageous about Bercow is not that he shouted at his small House of Commons team but that he did everything within his power – and indeed sought to extend his powers – to thwart the will of 17.4million Leave voters. Bercow should never be forgiven for the terrible disservice he did to British democracy in turning parliament against the people. Insult would be added to injury should Bercow now be rewarded for his time in office with a place in the House of Lords.
Fortunately, Boris Johnson's government does not appear keen to grant Bercow the peerage he seems to think he is entitled to. It's just a pity that the government needs to hide behind accusations of bullying to justify the decision. The fact that Bercow has been nominated to the House of Lords by Corbyn tells us the Labour Party remains not only tone deaf to public sentiment, but also thoroughly anti-democratic to boot.
Joanna Williams is associate editor at spiked. She is the director of the new think tank, Cieo. Find out more about it here.
To enquire about republishing spiked's content, a right to reply or to request a correction, please contact the managing editor, Viv Regan.