The shameful attack on Alastair Stewart
When a newsreader has to quit for quoting Shakespeare, you know wokeness has gone insane.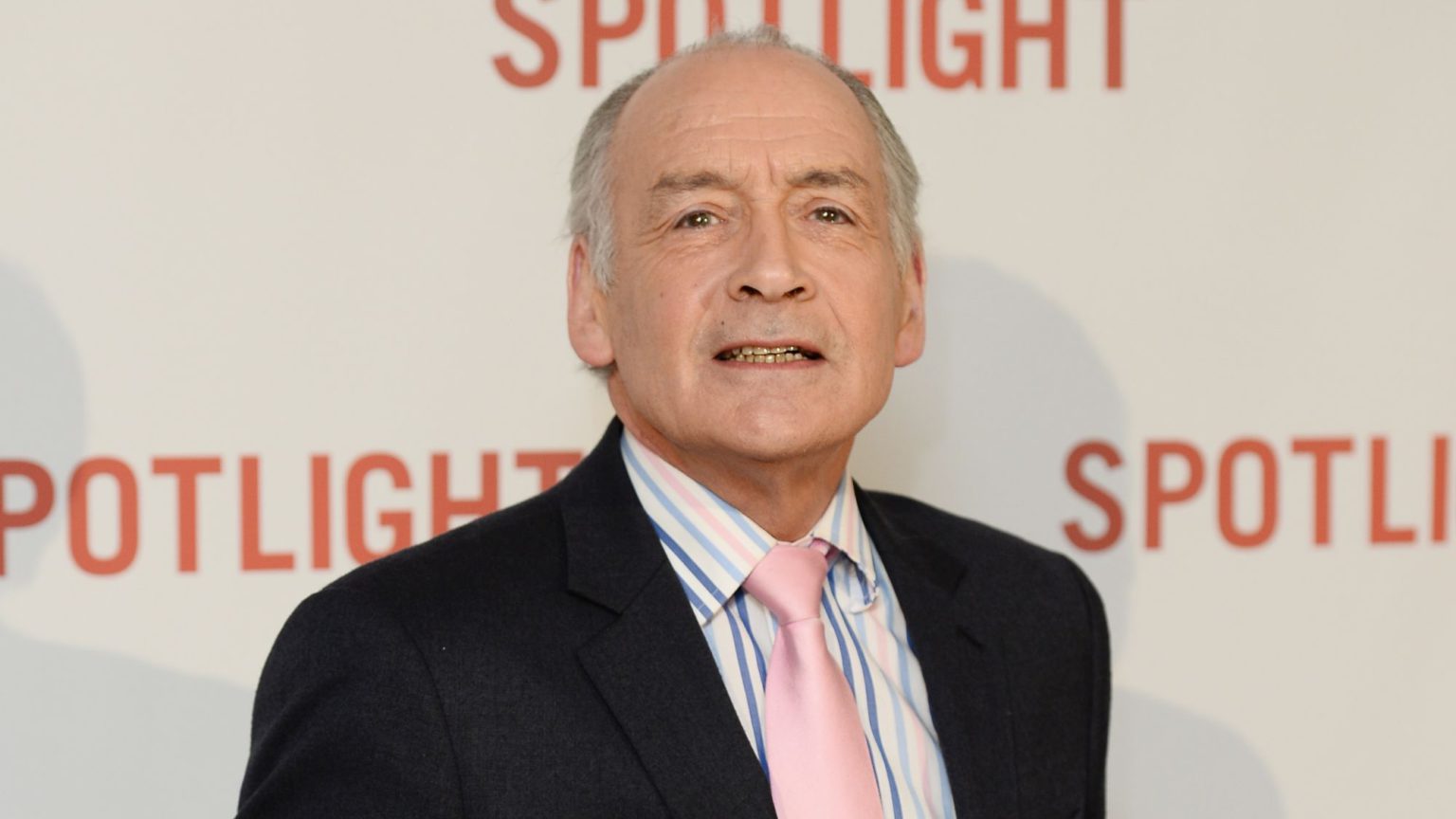 The tyranny of wokeness has reached a new low. Alastair Stewart has been 'forced out' by ITV News in part, it seems, because he tweeted a Shakespeare passage that contains the phrase 'an angry ape' at a black Twitter user.
Everyone – or at least everyone possessed of basic honesty and decency – knows full well that Stewart wasn't calling the Twitter user an ape. ITV and ITN know it. Stewart's online followers know it. Anyone who can read knows it.
And yet because offence was taken, because someone says their feelings were hurt, because we live in a hyper-racialised society in which people are incited to see racial hatred in every comment, every slight and every piece of culture, Stewart had to go. Cast out for quoting Shakespeare. Sent packing because someone wilfully misread his intention. This is how irrational the cult of identitarian censorship has become.
The Twitterspat was over the relationship between taxpayers and the Crown. In reply to Martin Shapland, the black gentleman with whom he was having the disagreement, Stewart quoted from Measure for Measure: 'But man, proud man, Dress'd in a little brief authority, Most ignorant of what he's most assur'd – His glassy essence – like an angry ape.'
Mr Shapland instantly cried racism. 'Just an ITV newsreader referring to me as an ape with the cover of Shakespeare', he tweeted. There were just a few problems with this utterly cynical and narcissistic reading of racial hatred into Stewart's invocation of Shakespeare.
First, Stewart has used that Shakespeare line before, in a spat with a white person. And secondly, are we seriously meant to believe Stewart loathes all black people? Despite there being no evidence whatsoever for this? Despite his never having expressed a single racist idea, including in this Twitter run-in, in which he was very clearly criticising Shapland's ignorance, not his skin colour?
This episode captures the misanthropy that drives the modern-day obsession with racism, in which the worst is suspected of everyone; in which every white man is viewed as a race-hater in waiting; in which every tabloid-reader is considered to be one tub-thumping editorial away from becoming a moronic member of a racist pogrom; in which virtually the entire country is branded racist simply because it got sick and tired of Meghan Markle's hypocritical, carbon-fuelled, hectoring woke nonsense.
This phoney anti-racism is the polar opposite of the great anti-racism of the past, in that it is not driven by a decent humanist urge to celebrate what people share in common, but rather by a suspicious, vengeful mindset that sees racist scumbags lurking in every street, on every social-media feed, in all institutions. It is identitarian paranoia and middle-class fear and loathing of mass society falsely dressed in the noble garb of anti-racism.
And yet Stewart, a consummate professional, a newsreader with 40 years of experience, one of the few broadcasters in the country who understands how essential objectivity is to broadcast journalism, had to go. It seems pretty clear that he was sent packing because of his social-media use. It was his 'errors of judgement' online that apparently meant he had to go. What a disgrace. It's now a speechcrime to quote Shakespeare.
This latest hysterical outburst of woke censure tells us much about the current climate. It confirms that the intention of the speaker counts for absolutely nothing. The feeling of the listener is all that matters. And if the listener feels you were being racist, without the benefit of anything resembling evidence, then you were being racist. End of. The sacralisation of people's subjective emotional response to words is a recipe for ceaseless censure and thought-policing.
It also points to one of the worst aspects of identitarian politics: its misuse of the word racist. They are crying wolf over racism. Not only does their screaming of the word 'racist!' at everyone they disagree with defame and potentially destroy the people on the receiving end of their cynical barbs – it also makes it more difficult for society to guard itself against genuine instances of racism. When we see racism everywhere, we cheapen the meaning of racism; we become so obsessed with calling racism out where it clearly doesn't exist – in newspaper editorials about Meghan, in white kids wearing their hair in cornrows, on Alastair Stewart's Twitterfeed – that we risk overlooking those mercifully rare instances where real racial hatred comes to pose a serious problem for communities and society.
So stop this. Stop sacking people for perfectly reasonable comments. Stop kowtowing to easily offended narcissists. Stop saying Britain is a racist country. Stop being misanthropic, censorious authoritarians who see their fellow citizens as little more than units of hate who must be contained and reprimanded. Because this ridiculous identitarian ideology is dividing society, creating racial tensions where none should exist, and shaming people for their skin colour, their presumed privilege, and their points of view. You know, like racism used to do.
Brendan O'Neill is editor of spiked and host of the spiked podcast, The Brendan O'Neill Show. Subscribe to the podcast here. And find Brendan on Instagram: @burntoakboy
To enquire about republishing spiked's content, a right to reply or to request a correction, please contact the managing editor, Viv Regan.