The real winner in Iowa? Donald Trump
This debacle has made the Democrats look more dysfunctional than ever.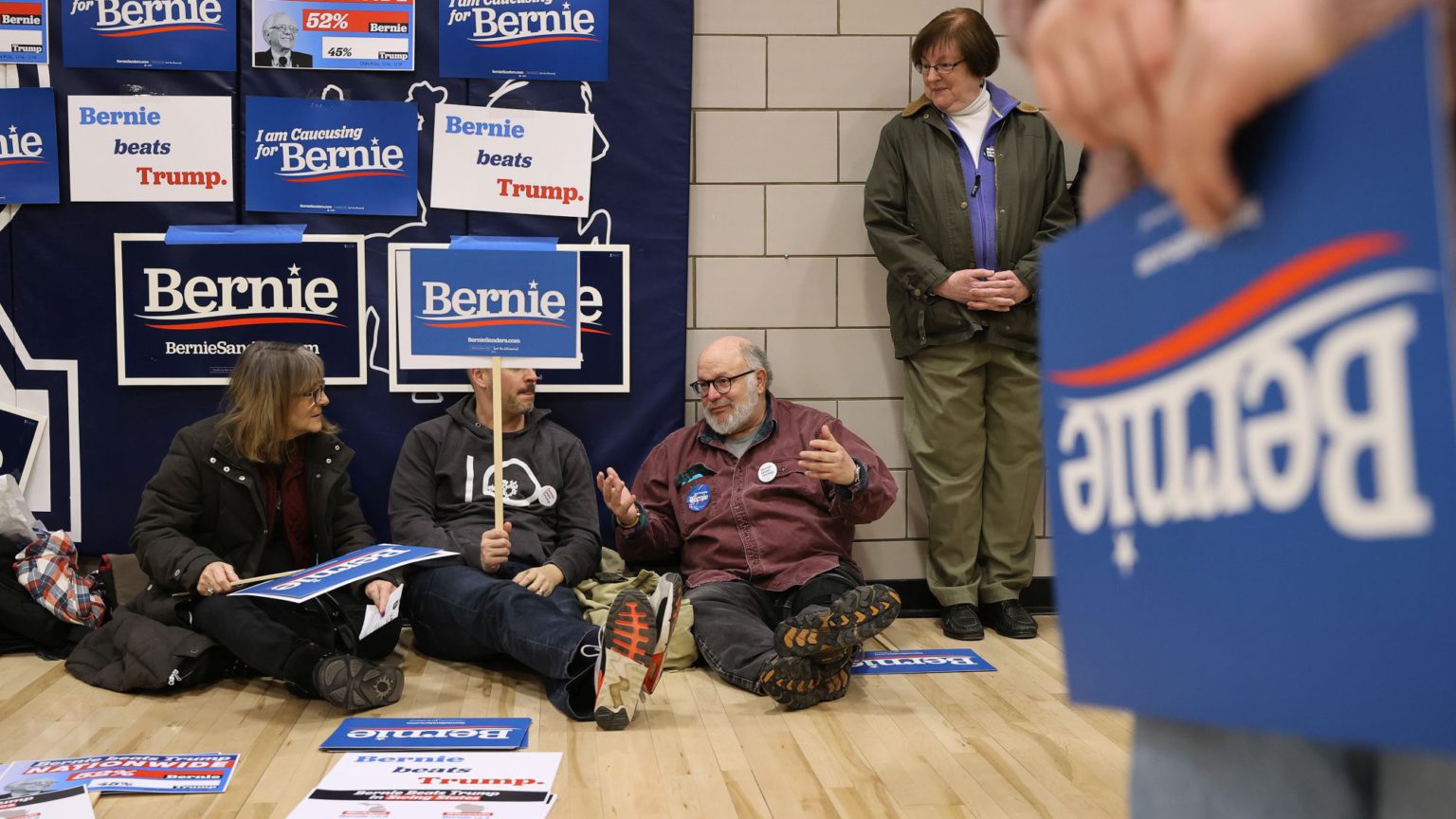 After a long wait from Iowa, we can finally declare the winner of the Democratic Party caucuses: Donald Trump.
What a debacle for the Democrats the caucuses have been. The Iowa Democratic Party failed to release the results last night, saying it found 'inconsistencies' with the reporting from its new app – a gadget designed by a firm called Shadow Inc. Think of all of the efforts down the drain. More than a year of campaigning in Iowa, millions of dollars spent, thousands of volunteer hours spent knocking on doors, all of the gatherings in coffee shops and school halls – it was all wasted. Last night, the TV news teams waited with their fancy electronic screens ready to give precinct-by-precinct results, showing big 0s next to each candidate's name. Instead, they had to try desperately to fill the airtime with mindless talk. What a joke.
This year the Democrats seem determined to hand the election to Trump on a silver platter. They chose to impeach him over Ukraine, but were unable to convince a majority of Americans this was the right thing to do. In fact, they managed to increase his standing in the polls in the process. The Democrats' fans in the media are also inadvertently helping Trump. Last week, CNN aired a conversation of political commentators mocking the 'rubes' who support the president – which was quickly turned by the Trump campaign into an advertisement for his re-election.
And now Iowa. The scripts write themselves for the Trump staff. The Democratic Party that freaked out over supposed Russian hacking of the 2016 election, that doesn't lose a chance to virtue-signal about stopping 'voter suppression', cannot count votes. The party that wants to ban fracking, and tell the thousands who will be made jobless to 'learn to code', does not know how to code. And the party that wants to take over and run the $4 trillion healthcare system for 330million Americans cannot organise an election among less than 200,000 voters.
Coming into the Iowa caucuses, the Democratic field was in disarray, splintered among many candidates and factions. Contenders have been squabbling like gossipy teenagers, as when Elizabeth Warren and Bernie Sanders fought over whether or not Sanders had once told Warren that a woman could not defeat Trump. As with the impeachment, the Democrats have continued to re-litigate the 2016 election rather than look forward – with Hillary Clinton weighing in a number of times, including a recent outburst in which she said 'nobody likes' Sanders. Now Iowa, rather than resolving the party's messy conflicts, has made it look even more dysfunctional.
With no official results, candidates were free to put their own spin on the outcome. Pete Buttigieg – the former mayor of the small city of South Bend, Indiana – said, 'We are going on to New Hampshire [the next primary vote] victorious'. Sanders said, 'I have a good feeling that we're going to be doing very, very well here in Iowa'. His staff released their own polling that showed him winning. If Buttigieg or Sanders were ultimately to win Iowa, that would be a significant achievement, especially as they would have defeated the party establishment's leading candidate and former vice president, Joe Biden. (He appears likely to have come in a distant fourth.) But with the vote snafu, Buttigieg and Sanders were denied one of the main benefits of winning in Iowa – a victory speech to a nationwide audience, something that has in the past (think of Barack Obama in 2008) given big boosts to campaigns going into future primaries.
If the Democrats want to avoid a divided and chaotic nomination outcome, and to avoid a brokered candidate selection at their convention, they need a candidate to obtain broad support across the party's factions. The party's selection system doesn't help them. Trump had only minority support within the Republican Party in 2016, but the Republicans' winner-takes-all approach to state delegates meant he could garner a clear victory. In contrast, the Democratic Party selects on a proportional basis, which means candidates need to expand their support. Right now, the leading candidate nationally is Biden. But he is only polling at around 27 per cent, and so he has a long way to go. And given how shaky he has been on the stump, I wouldn't bet the house on him prevailing.
The Iowa debacle is a setback for Sanders in particular. Bernie needed big, high-profile wins in Iowa and New Hampshire as a potential springboard to success in other states, where he does not poll as well. His support base is loyal, but right now limited – focused on younger (18- to 29-year-old) white Democrats. And even if Sanders is found to win in Iowa, the turnout yesterday was troubling for his campaign, and for Democrats generally. Reports suggest that the turnout was similar to 2016, when around 170,000 (of a total population of 3.2million) Iowans came out to caucus. This was seen then as lacklustre, and well below 2008's 240,000 voters. It doesn't look like Sanders is winning back Trump voters. Nor does it look like a 'political revolution' in the making.
The Iowa meltdown makes the Democrats' contest look like a sideshow of political pygmies compared to Trump's continued political dominance. As expected, Trump threw Iowa back in the Democrats' faces. 'When will the Democrats start blaming RUSSIA, RUSSIA, RUSSIA, instead of their own incompetence for the voting disaster that just happened in the Great State of Iowa?', he tweeted. Tonight, Trump will get to give his State of the Union address, and tomorrow he will most likely be acquitted in the Senate impeachment trial. He will be the news, not the Democrats.
It's not that Trump is some master politician – far from it. Trump is a bumbling amateur. The Democrats' case against Trump should be based, at least in part, on his ineffectiveness in government. But the Democrats' own ineptness and over-reactions to Trump keep driving people back towards him. The debacle in Iowa stings because it appears to symbolise a broader Democratic incompetence.
Of course, there is still plenty of time before November for Trump to self-destruct. But, at this point in time, none of the Democratic candidates looks capable of beating him.
To enquire about republishing spiked's content, a right to reply or to request a correction, please contact the managing editor, Viv Regan.