Why they hate that Question Time woman
In their rage against the QT audience member, the chattering classes have exposed their own hateful prejudices.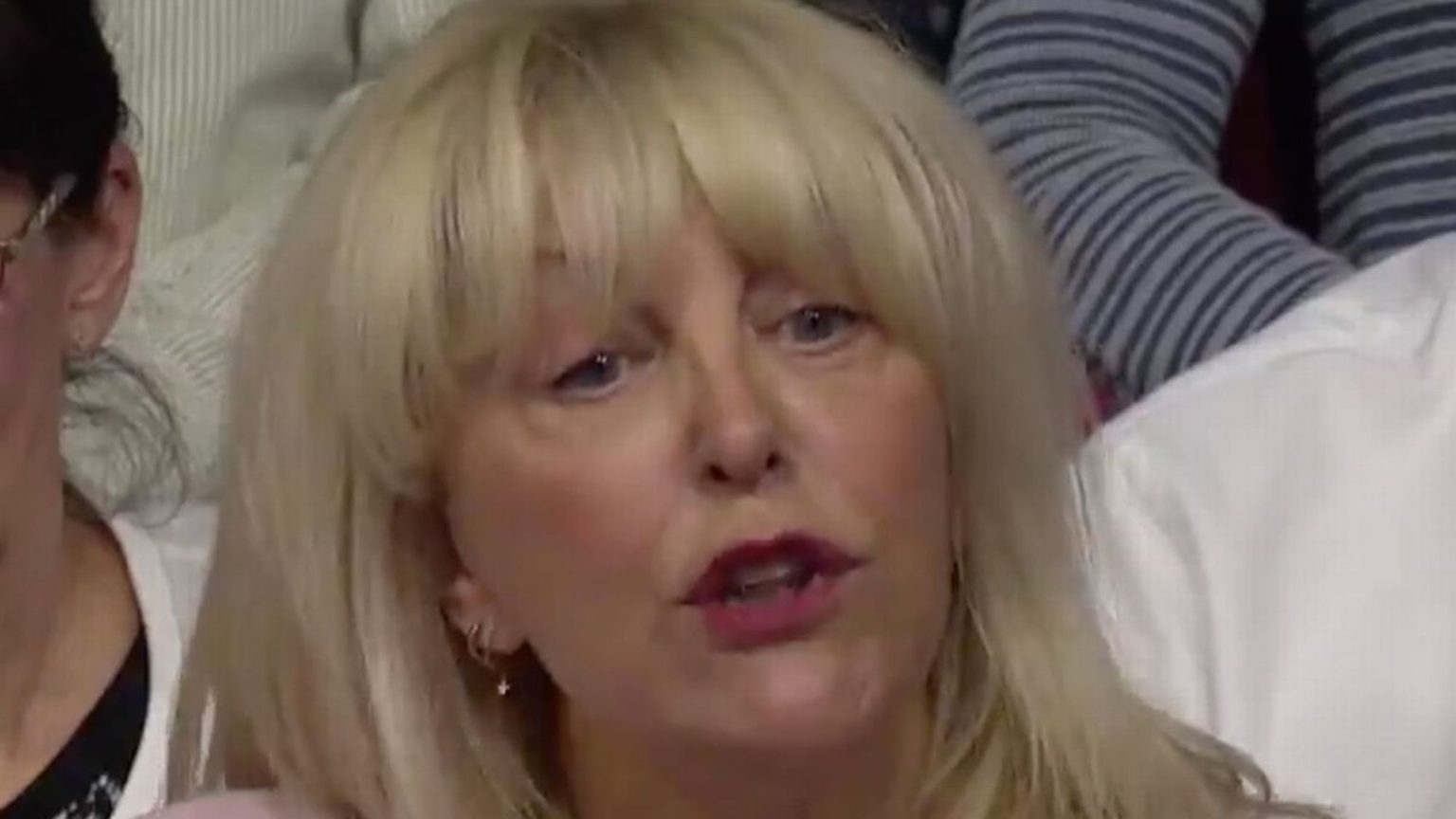 There is something very telling in the chattering-class rage over that woman on Question Time who said 'close the borders'. It feels too intense and utterly disproportionate. Why are so many influential commentators and activists fulminating against one woman who has authoritarian views on the immigration issue?
It's because it allows them to demonstrate their moral superiority over what they view as the corrupted throng, the racist masses. To these people, this isn't one woman. No, this is a woman who embodies mass sentiment, who represents the fallen working classes, and who sums up the worldview of the bovine Brexit-backing hordes whom the well-educated elites hold in utter contempt.
The most striking thing about this woman is how swiftly she has been turned into a representative of the throng, an unofficial spokesperson for those sections of the public who have allegedly been brainwashed by racist propaganda and Brexit demagoguery. Her angry comments about closing the borders and putting a complete stop to immigration, alongside her haughty disdain for immigrants who cannot speak English, are not being treated for what they are: a hardline outlook which, as poll after poll has demonstrated in recent years, is not shared by the majority of British people. On the contrary, she is being held up as symptomatic of a nationwide bigotry that us good people – newspaper columnists, Labour activists, correct-thinking academics – have a duty to expose and crush.
So in the eyes of anti-Brexit campaign group Best for Britain, this woman represented the audience itself: 'Truly sad to see such a misinformed audience', it snootily said (my emphasis). And of course Best for Britain thinks that allowing such views to be expressed to 'millions of people' will help to 'normalise… the expression of such racist views'. In short, monkey see, monkey do: if the millions – the masses – hear this stuff, it will unleash their latent hatreds.
Corbynista Owen Jones further pursued this classist and elitist media-effects idea. 'This is how racism and far-right extremism is normalised', he said. 'Normalised' is the new word the middle-class commentariat use to mean infected – their real concern is that putty-minded ordinary people will see the QT comments and think hatred is normal and good.
This is why there was such fury with the BBC for broadcasting this woman's comments and also sharing them on Twitter. The Beeb has been 'grotesquely irresponsible', said columnist Tim Walker. They really do see words like this as petrol on the fire of mass hatred that exists in Brexit Britain, much as Mary Whitehouse fretted that sex scenes would make men into rapists.
'This explains why Brexit happened', said columnist Steve Richards. That warrants unpicking. What's being suggested here is that irresponsible broadcasters allowed racism to be aired and this caused millions of people to vote in a stupid way. This demeans both the decency and the agency of those who supported Brexit, who are reduced to unwitting imbibers and repeaters of hatred they heard on TV.
The mask slipped in one journalist's comment that QT might as well be broadcast 'live from a Weatherspoons [sic] at midday on a Monday'. And there we have it. To these people, this woman is the dim masses. She's the rough, workless Wetherspoons crowd. She's those uncultured oiks who drink cheap beer on a Monday afternoon. She's them.
This is why they leapt with such relish on her comments: because they need this woman. For them, she is their prejudices made flesh; she is proof that they were right to view the Brexit-voting masses as a dangerous underclass. She is proof that they are good, the poor masses are bad, and that we need the BBC to save the public from itself by refusing to broadcast comments like hers. The irony is too much: their hatefulness was far more visceral than the woman's, and it exposed the sheer snobbish intolerance of what now passes for 'progressive' politics.
To enquire about republishing spiked's content, a right to reply or to request a correction, please contact the managing editor, Viv Regan.