Sinn Féin: a party of crackpots?
From anti-Semites to anti-vaxxers, all kinds of crazies have been coming out of the woodwork.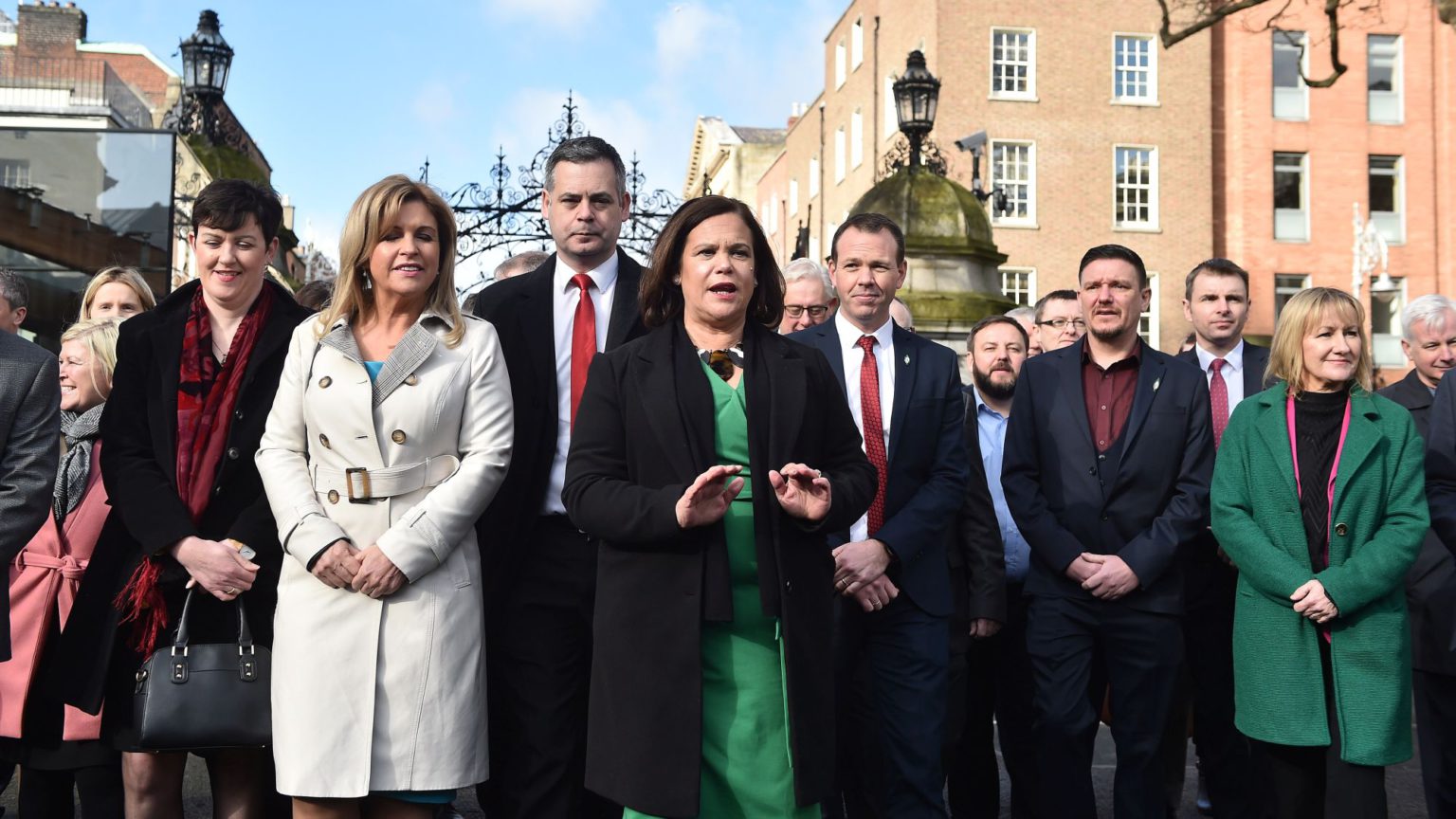 When Ireland went to the polls for an eagerly anticipated election on Saturday, 8 February, there were a few certainties.
Most people knew that Fine Gael, the party in power, was going to receive a kicking from the electorate.
Propped up by Fianna Fáil in a widely despised 'confidence and supply' agreement, Fine Gael, under Leo Varadkar, had become one of the most unpopular administrations of recent years.
Economically speaking, Fine Gael could reasonably claim to have done a good job under extremely difficult conditions.
But behind the superficial successes, which were performed during a prolonged period of Brexit-related political paralysis, the real story was about a country that had grown increasingly disillusioned with a government that consistently showed itself to be utterly tone-deaf.
The national spreadsheet may have improved in recent years, but there are now more than 10,000 homeless people on our streets and the health service is on its knees.
Endless queues of patients sleeping on hospital trolleys rather than beds are never a good look, and matters weren't helped when the health minister, Simon Harris, blithely dismissed his innumerable critics by insisting that he was actually doing a fine job, thank you very much.
Beset by numerous self-inflicted wounds, from dodgy compensation claims to candidates going rogue on the vexed issue of immigration, Fine Gael had left the door open for a new regime – although few had predicted just how well Sinn Féin would perform.
Sinn Féin is the toxic third rail of Irish politics – its supporters believe in the party with a passion, and its opponents despise it with equal vigour.
Yet a party which lost nearly 80 councillors at the most recent local elections, and had performed atrociously in our last presidential elections, somehow managed to become the most successful vote-catchers.
It received the highest number of first-preference votes and entered the 33rd Dáil with 37 TDs. That was the greatest result in Sinn Féin's history and, ironically, would have been even greater if it had run more candidates.
Even those who despise Sinn Féin admit that it ran a stronger campaign than any of the main parties and, as Labour continues its long, slow decline in this country, it was able to scoop the majority of the left-wing protest vote.
It was also a fascinating insight into the massive generation gap in the country. To those who remember the Troubles, and the role Sinn Féin / the IRA played in the death and destruction, voting for it remains a form of heresy.
To those younger voters who can't remember the party's history, they neither knew nor cared about those crimes and instead listened to the siren song of more houses and more hospital beds.
Sinn Féin ran a campaign that resonated with younger voters, and the well-organised 'Shinnerbots' of social media were quick to go on the offensive against anyone who tried to remind people of the party's past.
But that doesn't change the fact that this is, essentially, a party with a surplus of crackpots.
Even those who were unconcerned about Sinn Féin's past were worried about the future they would bring – its spending plans have been dismissed as 'absolutely insane' by more than one Irish economist. In fact, its political outlook essentially makes it look like an Irish Momentum, with guns and a sinister army council pulling the strings in the background.
But the real fun started after the election.
One Sinn Féin TD, David Cullinane, was filmed celebrating his victory by singing the charming old ditty 'Ooh ah, up the Ra'.
His campaign manager then boasted that they had 'broke the Free State', a grim reminder of Gerry Adams' old threat that 'they haven't gone away, you know'.
The sense that 24.5 per cent of the electorate voted for the Irish equivalent of the Monster Raving Loony Party has been heightened in recent days.
One of Sinn Féin's newly elected TDs had previous form for condemning the HPV vaccine and refusing to pay rent to a housing charity for four years. One of their councillors was also forced to walk back his attacks on the free press.
Then, almost inevitably, reports of other conspiracy theories began to trickle out. New TD Réada Cronin had recently claimed that Mossad stole the UK election from Jeremy Corbyn. But she wasn't finished there.
For good measure, she also claimed that Hitler was a pawn of the Rothschilds, that both world wars were started by the banks, and, in the now standard slur, that the state of Israel has 'taken Nazism to a new level'.
Nobody ever lost votes in Ireland for having a pop at the Jews, and there's a good reason why Israeli diplomats consider this country to be the most anti-Semitic in Europe.
But even her supporters were left rather red-faced when another tweet emerged from her fetid social-media feed. It featured an image of a group of monkeys sitting at computers and her comment 'and there I was thinking it was the Israeli embassy'.
In any normal party, any of these utterances might have been considered grounds for expulsion. But Sinn Féin is not a normal party.
It is the only party with its own private army and, as the mask slipped in its post-victory euphoria, it became clear that, compared to the other parties, it boasts the greatest number of cranks and lunatics.
This week sees the other parties desperately trying to cobble together some form of coalition. If these attempts fail, as many predict, we will be dragged into another election.
Will the recent examples of foot-in-mouth disease displayed by Sinn Féin's elected TDs have any impact on its chances in a new vote?
Unlikely, because whether its opponents like it or not, Sinn Féin has managed to establish itself as the main opposition party by promising the Sun, Moon and stars to an electorate that is justifiably outraged by the old establishment.
It is adept at spinning media reports of its lunacy as part of a smear campaign, and it has successfully portrayed itself as the victim of a conspiracy whenever one of its number does or says something stupid.
And that's before we even get to its longed-for border poll, which will only bring even more crazies out of the woodwork.
As the old song nearly said, there may be Troubles ahead.
Ian O'Doherty is a columnist for the Irish Independent.
Picture by: Getty.
To enquire about republishing spiked's content, a right to reply or to request a correction, please contact the managing editor, Viv Regan.