Suspended for supporting socialism
ABC's David Wright has been suspended for private remarks espousing left-wing views.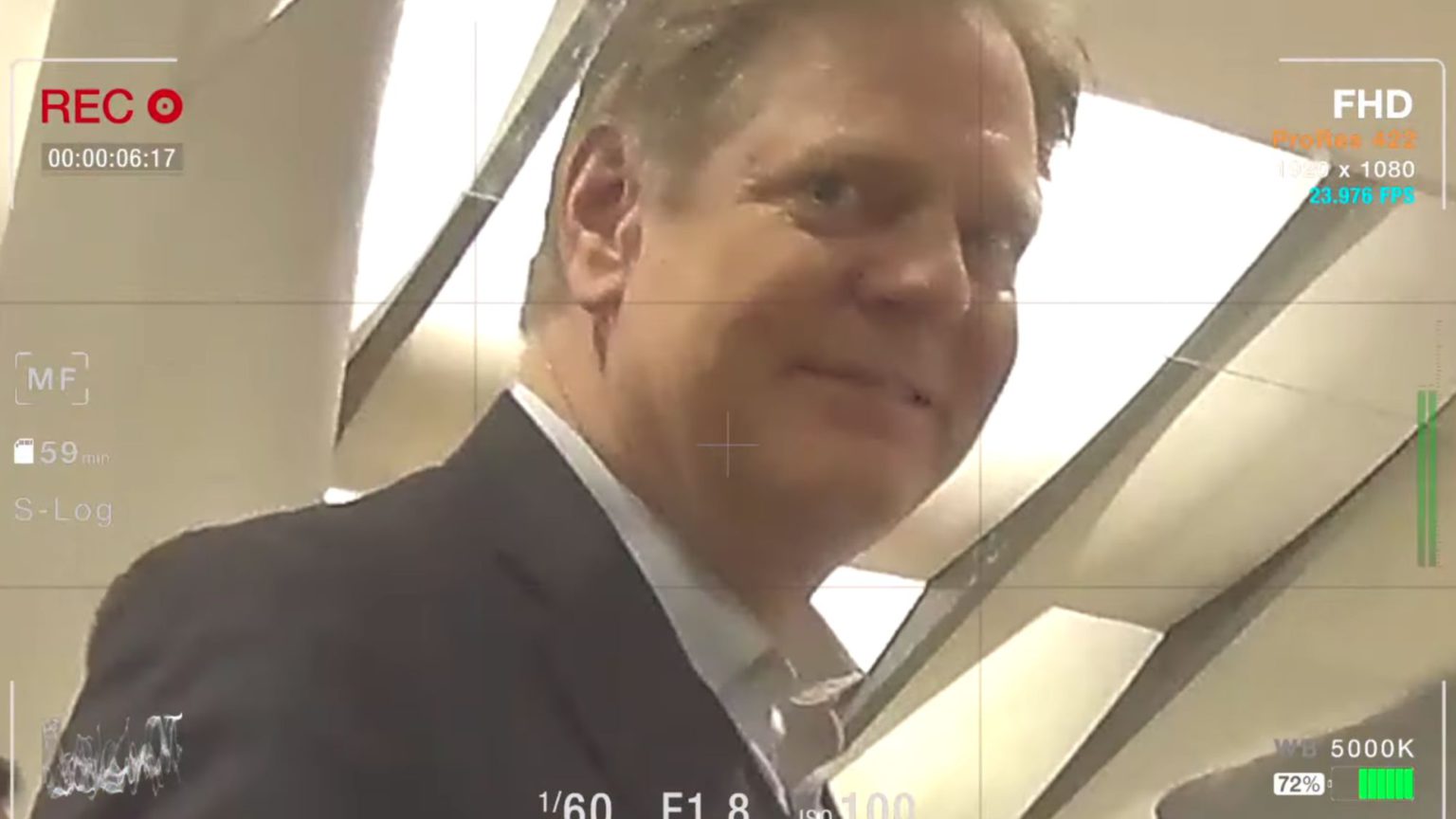 Veteran Washington correspondent David Wright has been suspended by ABC over comments he made in private in which he described himself as a 'socialist'.
Hidden-camera footage of Wright was captured by Project Veritas – a right-wing activist group which aims to expose 'liberal bias and corruption'. Wright had no idea his remarks were being filmed.
BREAKING: Senior @ABC correspondent David Wright(@WrightUps) reveals he is a "Socialist," Admits bosses spike news important to voters, says ABC doesn't 'give Trump credit for what things he does do'

Breaking updates: https://t.co/A6H42NYi20#ExposeABCpic.twitter.com/likVc6Km7s

— James O'Keefe (@JamesOKeefeIII) February 26, 2020
In the footage, Wright says, 'I would consider myself a socialist. I think there should be national health insurance… I'm totally fine with reining in corporations, I think there are too many billionaires, and I think there's a wealth gap – that's a problem.'
Wright also called Donald Trump a 'dick', but also added that ABC 'doesn't give [Trump] credit for the things he does do'. He was also critical of his network and the broadcast media more broadly.
Let's be clear about what has happened here. A journalist has been suspended for espousing totally uncontroversial views in what he believed to be a private conversation.
Project Veritas has celebrated Wright's suspension and has been praised by other conservative groups, including self-proclaimed 'free speech' advocates.
For instance, PragerU, a conservative non-profit, has praised the Project Veritas exposé which resulted in Wright's suspension. Meanwhile, its pinned tweet says 'we are not done fighting for free speech'.
Good work, @Project_Veritas, for exposing @ABC's blatant leftist bias and how it misinforms Americans. https://t.co/MtpFN5tvIH

— PragerU (@prageru) February 26, 2020
Project Veritas is not the only group on the American right emulating the kinds of tactics practised by the censorious left.
Take Turning Point USA – a right-wing campus group, which also claims to defend free speech. One of its projects is called 'Professor Watchlist'. The Professor Watchlist website lists the names of over 200 professors who 'promote anti-American values and advance leftist propaganda in the classroom'.
Charlie Kirk, director of Turning Point USA, told spiked last year that he was happy 'to see people pull their kids from universities' off the back of his list. 'I think universities need to be divested', he said. In other words, he was comfortable using financial pressure against views he disagreed with.
Turning Point, a right-wing pressure group, claims to stand for free speech. But in the US, it runs a 'Professor Watchlist', which publishes lists of 'radical' professors. Identitarianism needs to be challenged, but not with McCarthyism, says @FraserMyershttps://t.co/Lx0cIZj872

— spiked (@spikedonline) March 18, 2019
The drawing up of lists of left-wing professors and filming private conversations to 'expose' left-wing news anchors to have them shamed or suspended speaks to a new McCarthyism on the right. They need to be reminded that free speech is for everyone or it is for no one at all.
To enquire about republishing spiked's content, a right to reply or to request a correction, please contact the managing editor, Viv Regan.