Coal miners vs Extinction Rebellion
At a protest outside a County Durham coal mine, XR tried to pass off some activists as miners.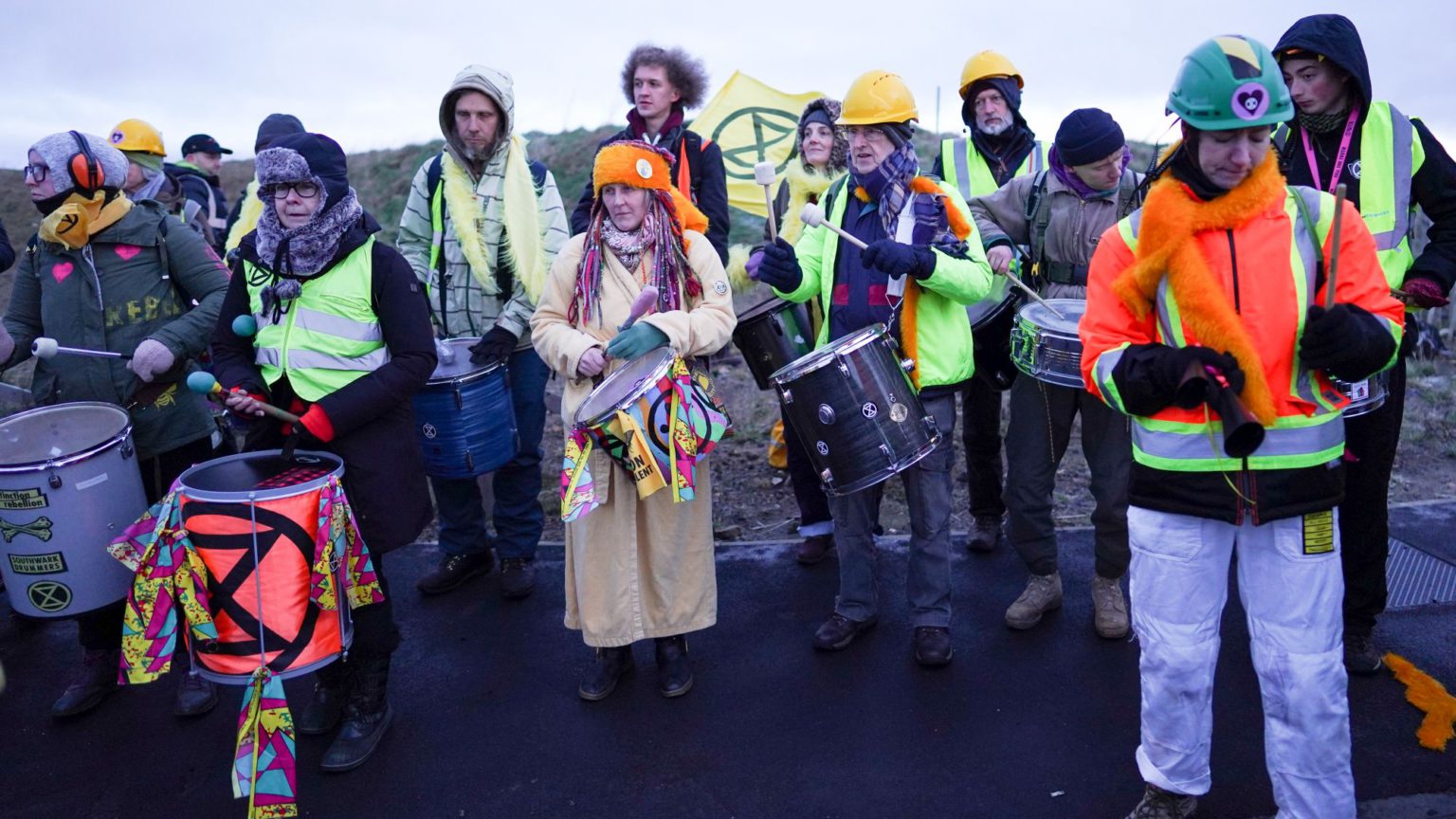 Extinction Rebellion has a reputation for being dominated by students, hippies and the time-rich middle classes. Largely, because it is. A recent attempt by the group to pretend it is more in line with the interests of working men and women fell flat on its face.
XR types have been protesting against a proposed expansion to the Bradley coalmine in County Durham. Some of them have dressed up as canaries. But in an attempt not to appear like posh amdram kids, raging against struggling workers, they have managed to enlist the support of the general secretary of the Durham Miners' Association.
Still, the protesters' claim that they are fighting shoulder to shoulder with concerned residents, including former miners and mining families, has been called into question.
As Guido Fawkes revealed on Friday, the BBC has 'admitted there was no evidence of current or even former miners at the protest' in an item it ran about the protest on Politics Live earlier that week. In the clip, XR protesters can be seen in the background, wearing cardboard hardhats.
BBC Buys Into Extinction Rebellion's Fake Miners https://t.co/sEkVc07AKk pic.twitter.com/PB7FyYTudG

— Media Guido (@MediaGuido) February 28, 2020
Meanwhile, Martin Raine, a miner working at the site, has hit out at XR and the BBC. 'It is our jobs at stake here and instead of allowing us a voice the BBC showed fake miners with fake cardboard helmets and interviewed a student bussed in by XR who got the basic facts wrong', he told Guido.
Meanwhile, a Times report, though flagging the support of one former miner, notes that the 'protest ranks are composed largely of middle-class students and professionals from the south'.
So all round it's another great look for XR. Following on from XR types scrapping with angry commuters in east London and shutting down Smithfield Market, to the chagrin of the working-class men who make their living there, now they're pretending to be miners to agitate for miners' job losses.
We should expect nothing less. XR isn't just demanding the eradication of the coal industry, which is already on its way out in the UK. It is also calling for full-blown eco-austerity, to the end of pushing a miserable agenda that will no doubt hit the poorest hardest.
It is an anti-working-class movement.
Picture by: Getty.
To enquire about republishing spiked's content, a right to reply or to request a correction, please contact the managing editor, Viv Regan.